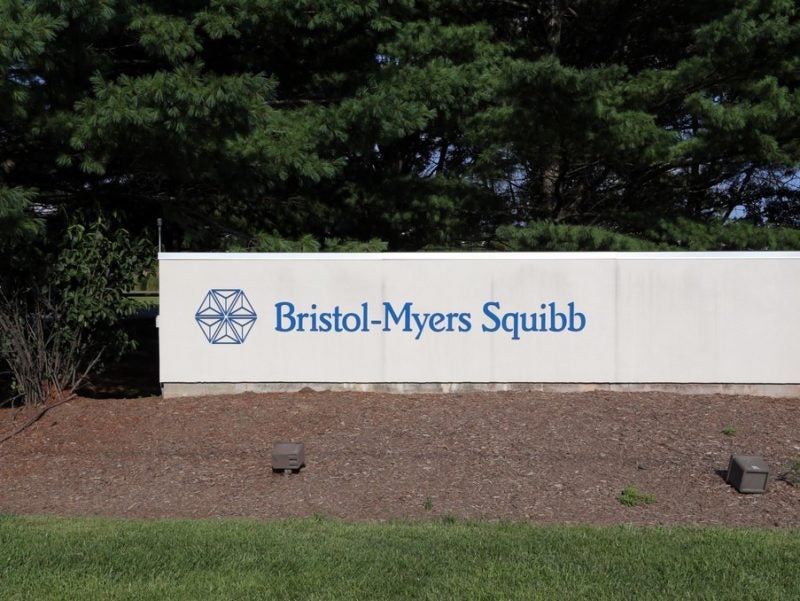 Bristol-Myers Squibb (BMS) entered into a definitive merger agreement to acquire Celgene via a cash and stock transaction with an equity value of $74bn; Celgene shares were valued at $102.43 per share.
The boards of directors of both companies approved the deal.
According to the agreement, Celgene shareholders received one BMS share, the closing price of BMS stock was $52.43 on 2 January last year and $50 in cash per share.
---
GlaxoSmithKline (GSK) entered into a global strategic collaboration with the Merck group for an immunotherapy candidate M7824 (bintrafusp alfa) in difficult-to-treat cancers.
As part of the deal, valued at approximately €3.7bn ($4.2bn), the companies are jointly developing and commercialising the product for multiple indications.
M7824 is Merck's investigational bifunctional fusion protein compound that acts simultaneously on transforming growth factor-β (TGF-β) trap and an anti-programmed cell death ligand-1 (PD-L1).
---
Sanofi reduced the cost of some of its insulin products to $99 per month in a bid to mitigate the burden on diabetes patients in the US.
Patients that are not covered under federal or state insurance programmes such as Medicare and Medicaid will have access to up to ten boxes of insulin pens and / or 10ml vials per month at the reduced price.
Beginning last June, the initiative was part of the French drugmaker's Insulins Valyou Savings Program that previously offered one 10ml vial for $99 and a box of pens for $149.
---
AbbVie and Boehringer Ingelheim settled a patent dispute in the US over Cyltezo (adalimumab-adbm), a biosimilar of Humira (adalimumab).
As per the settlement agreement, AbbVie will provide Boehringer with a non-exclusive licence to its intellectual property related to Humira in the US.
The licence for Boehringer's Cyltezo will begin on 1 July 2023. The German pharmaceutical company will make royalty payments to AbbVie for licensing the Humira patents.
---
A study by the University of Surrey and Royal Surrey County Hospital in the UK demonstrated that a strain of the common cold virus could help the immune system to kill non-muscle invasive bladder cancer (NMIBC).
Tumours in the bladder often require intervention to trigger an immune response, as they use various mechanisms to avoid detection by immune cells. The researchers suspected that the common cold virus was able to support the immune system by inflaming the tumour.
In one study participant, all signs of the cancer were found to have disappeared.
---
US-based Lyndra Therapeutics signed an agreement with Gilead Sciences to develop and commercialise ultra-long acting oral therapies to treat human immunodeficiency virus (HIV).
Gilead has exclusive rights to leverage Lyndra's proprietary long-acting drug development platform for HIV therapies.
Lyndra was founded in 2015 with the aim of improving medication adherence by focusing on developing longer-acting oral drugs, rather than trying to change patients' habits. The drugs they create are oral and provide sustained, steady release of medicines over a week or longer while temporarily residing in the stomach. They have excreted safely the gastrointestinal tract, alongside undigested food.
---
Harmony Biosciences announced the US Food and Drug Administration (FDA) has approved Wakix (pitolisant) to treat excessive daytime sleepiness (EDS) in adults with narcolepsy.
This makes Wakix the first treatment for the condition not categorised as a controlled substance by the US Drug Enforcement Administration.
Wakix's approval was based on the results of two multi-centre, randomised, double-blind, placebo-controlled studies – Harmony 1 and Harmony 1bis. In both studies, the drug demonstrated a statistically significant improvement in EDS, compared to placebo, as measured on the Epworth Sleepiness Scale (ESS).
---
The US Food and Drug Administration (FDA) approved Boehringer Ingelheim's Ofev (nintedanib) medicine to slow the rate of pulmonary function decline in systemic sclerosis-associated interstitial lung disease (SSc-ILD) patients.
Systemic sclerosis is a rare autoimmune condition that results in thickening and scarring of connective tissue. It is known to affect approximately 100,000 people in the US and 2.5 million people worldwide.
Fibrosis associated with the disease impacts skin and internal organs, such as the lungs. Interstitial lung disease is a common manifestation that can be fatal and is known to be the primary cause of death in SSc patients.
---
A jury at Philadelphia Court of Common Pleas ordered Johnson & Johnson (J&J) subsidiary Janssen Pharmaceuticals to pay $8bn in punitive damages over its marketing of Risperdal, an anti-psychotic drug.
The verdict was in favour of Nicholas Murray, Who claimed that the company downplayed risks associated with the drug, which could cause female-like breast growth in men.
Risperdal is indicated to treat psychotic conditions such as schizophrenia.
---
The World Health Organization (Who ) launched a pilot programme for insulin prequalification to boost access to diabetes treatment.
Under the two-year programme, primarily meant for low and middle-income countries, Who will assess insulin developed by manufacturers for quality, safety, efficacy and affordability.
It is in line with the organisation's measures to address rising diabetes burden.