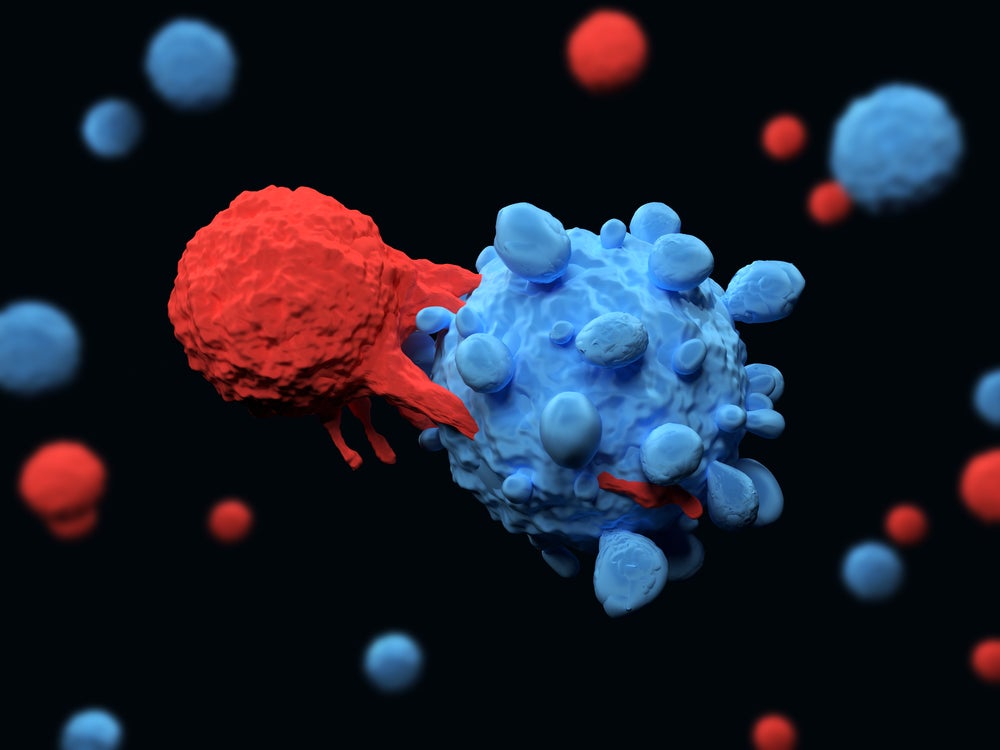 AbbVie has signed an oncology collaboration with California-based gene editing biotech Caribou Biosciences. The partnership will focus on developing novel off-the-shelf chimeric antigen receptor (CAR)-T therapies, which can overcome some of the challenges facing these cell therapies currently.
According to the terms of the agreement, Caribou will receive a $40m upfront payment in return for AbbVie gaining access to its next-generation Cas12a CRISPR hybrid RNA-DNA (chRDNA) platform to research and develop two new CAR-T therapies. The targets of the two cell therapies will be decided by AbbVie, which also has the option to expand the collaboration to include two additional CAR-T therapies for a fee.
Caribou president and chief executive officer Rachel Haurwitz notes the upfront payment will be used for "general working capital purposes".
In addition, Caribou will be eligible for up to $300m in future milestone payments, and be reimbursed by AbbVie for pre-clinical research, development and manufacturing activities related to the partnership. AbbVie will responsible for all clinical development, commercialisation and manufacturing efforts for the next-generation CAR-T therapies.
Caribou's chRDNA technology
Founded in 2011 by CRISPR pioneers Jennifer Doudna and Martin Jinek, Caribou focuses on developing multiple off-the-shelf cell therapies for cancers with the help of its chRDNA guides, as well as a CRISPR enzyme.
This chRDNA technology contains "both DNA and RNA nucleotides" meaning it can "drive much more specific genome editing than all-RNA guides", explains Haurwitz. This enables Caribou's products to avoid off-target editing and related effects, which trouble existing CAR-T therapies.
To avoid rejection by the patient's immune system, which is a challenge with existing CAR-T therapies, Caribou's chRDNA platform can "directly boost the persistence of the CAR-T cells", says Haurwitz. "For example, in CB-010, an allogenic anti-CD19 CAR-T and Caribou's lead program, we use Cas9 chRDNA technology to remove PD-1 from the CAR-T cell and drive more durable anti-tumour activity," she adds.
CB-010 is currently in Phase I studies for relapsed/refractory B cell non-Hodgkin lymphoma.
Developing new and improved cell therapies with AbbVie
"CAR-T therapies have shown to be a promising breakthrough in cancer treatment," noted AbbVie vice-president of oncology discovery Steve Davidsen. "Collaborating with Caribou and their cutting-edge CRISPR platform will help AbbVie advance our efforts to deliver new hope for patients."
"AbbVie has deep expertise in multiple therapeutic areas," says Haurwitz. "Their investment in the Caribou partnership expands the number of targets and diseases addressable by Caribou's technologies." She adds that working with AbbVie will help to validate Caribou's unique technologies and platform, specifically their ability to provide best-in-class specificity.