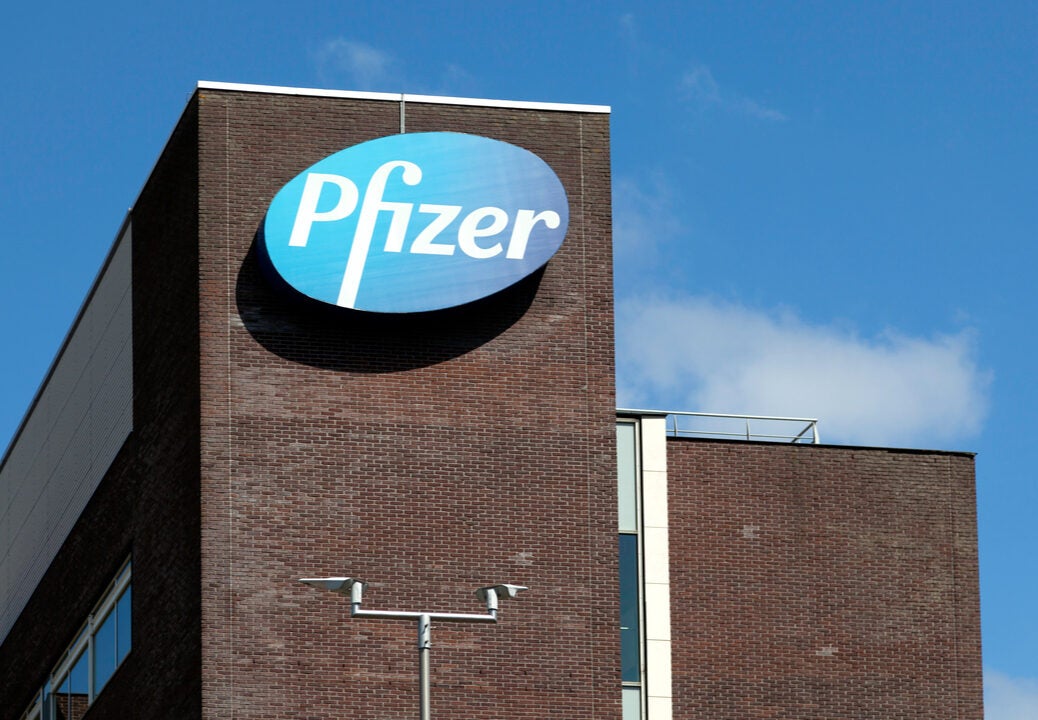 Recently, Pfizer has seen strong results in its Janus kinase (JAK) inhibitor portfolio, with the announcement of positive topline results from the fifth Phase III study of abrocitinib in moderate-to-severe atopic dermatitis patients.
The JADE REGIMEN results build on impressive results from the JADE MONO-1 and 2 studies, demonstrating an even greater patient response to the drug than expected without the use of topical corticosteroids.
The abrocitinib announcement came just a week after Pfizer released a press release announcing positive Phase III results for Xeljanz (tofacitinib) in ankylosing spondylitis (AS).
Pfizer faces competition
While this is all good news to Pfizer, there is the distinct possibility that having so much of their portfolio dependent on JAK inhibitors may cost the company in the long run. A combination of drug class safety concerns, impending patent expiration, and the looming threat of direct competition in various indications threatens the potential benefits Pfizer is currently seeing in the development of its JAK inhibitor portfolio.
Xeljanz already has a troubled past, having had a boxed warning added to its label due to the increased risk of pulmonary embolism associated with the higher 10mg dose.
The drug's appeal is also marred by the fact that the 5mg and 10mg doses of Xeljanz need to be administered twice daily, rather than once daily as most JAK inhibitors are.
Despite these flaws, Xeljanz is on track to becoming the second approved JAK inhibitor in AS in Q3 2023, behind AbbVie's Rinvoq (upadacitinib), which is expected to gain approval in Q1 2021.
JAK inhibitors may face greater scrutiny
However, while indirect comparison of clinical trials is not always representative of real-world data, Rinvoq was noted as having a more favorable safety profile than Xeljanz in rheumatoid arthritis, potentially diminishing any gains Xeljanz could make in the AS market.
Moreover, JAK inhibitors looking to gain approval in rheumatic diseases may face even greater scrutiny since Gilead's Jyseleca (filgotinib) was initially refused approval by the FDA in rheumatoid arthritis due to being the first JAK inhibitor to raise safety concerns relating to male fertility based on toxicology results in animal models.
To add insult to injury, Xeljanz will only have a couple of years on the AS market before suffering the influx of tofacitinib generics when its constraining patent expires in 2025 in the US.
Generic drugs could reduce sales
October 2020 saw the first tentative market approval for generic tofacitinib, manufactured by Zydus Cadila, suggesting patients will have access to the generic version as soon as Xeljanz's patent expires. As a result, GlobalData forecasts 2028 sales of $18.2M for Xeljanz in the 8MM AS market, a significant dip from expected peak sales of $88.7M in 2025.
On the other hand, the future looks brighter for abrocitinib in atopic dermatitis. Having received Priority Review designation from the FDA in October 2020, the drug is fast-tracked to receive approval in April 2021, and has had its development sped up by being granted Breakthrough Therapy designation.
Whereas Xeljanz is taken twice daily, abrocitinib is administered once daily and targets JAK1 specifically, rather than JAK1 and 3 in the manner of Xeljanz. All this combined led GlobalData to forecast 2027 abrocitinib sales of $1.5B, beating out Rinvoq, which is also attempting to gain approval in AD.
Performance concerns
Although the future looks bright for abrocitinib in AD, there are still concerns over its potential performance. Firstly, it is still unclear whether JAK specificity in its mechanism of action contributes to efficacy or safety. Secondly, the latest results from JADE REGIMEN suggest abrocitinib also has a distinct side effect profile due to the incidence of adverse events being much higher in the 200mg and 100mg cohorts (63.2% and 54%, respectively) compared to the placebo group (45.3%).
Furthermore, serious adverse events were seen more frequently in the treatment groups, with 4.9% and 1.5% in the 200mg and 100mg groups, respectively, and only 0.7% in the placebo group, leading to a significantly higher study dropout rate in the 200mg cohort than either the 100mg or placebo arms.
Pfizer has gold standard rivals
Even if abrocitinib's side effect profile is deemed acceptable and it becomes the first systemic JAK inhibitor in atopic dermatitis, it will still have to contend with Dupixent (dupilumab), Regeneron and Sanofi's blockbuster that is currently the gold standard of treatment in moderate-to-severe atopic dermatitis patients. Having been on the market since 2017, dermatologists are very comfortable with its mild side effect profile and may prefer it to JAK inhibitors.
Overall, it is safe to say JAK inhibitors have a place in the treatment of various diseases, and Pfizer has other candidates in development, such as ritlecitinib and brepocitinib tosylate, for various indications in rheumatology, gastroenterology, and dermatology.
However, the magnitude of the success of JAK inhibitors as a class is dependent on Pfizer and other pharmaceutical companies conducting post-marketing studies and collecting real-world data to ease concerns over their safety profile, as well as protecting branded JAK inhibitors from inevitable patient share erosion from generics.