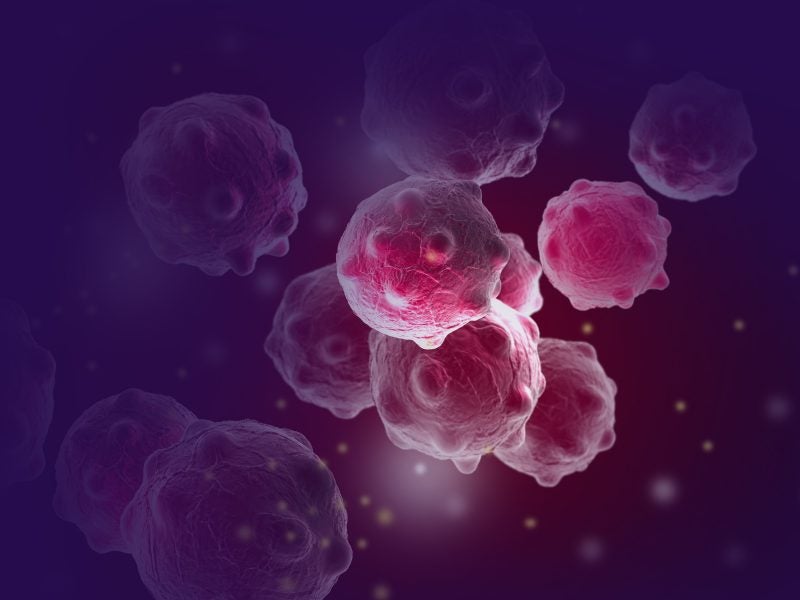 New Jersey-based Immunomedics has developed a novel antibody drug conjugate (ADC) platform centred around its specialised hydrolysable linker, which delivers potent chemotherapy metabolites directly to cancer tumour sites and their microenvironments.
Immunomedics' lead candidate, sacituzumab govitecan, is currently being developed for heavily treated triple-negative breast cancer (TNBC) patients. The company has received US Food and Drug Administration (FDA) breakthrough designation and recently re-submitted its biologics license application for the drug in this indication.
The ADC is also being investigated in other tumour types with the same glyoprotein target – Trop-2 – such as urothelial bladder cancer and other breast cancers.
Immunomedics chief commercial officer Brendan Delaney discusses the dual reason why the company has focused on TNBC initially, the precise mechanism of action of sacituzumab govitecan, including its proprietary linker, and, finally, how the company plans to continue this work in other oncology indications.
Allie Nawrat: Why has TNBC proven so hard to treat?
Brendan Delaney: TNBC tumours do not have the oestrogen receptor, progesterone receptor or HER2 receptor expression that that other forms of breast cancer tend to have. As a result, unfortunately for patients the druggable targets on the tumour cell in TNBC has really proven to be more difficult to identify. As a result, the standard of care for TNBC patients currently relies on a sequential use of older forms of chemotherapy as the foundation. In the later lines setting, there really is no standard of care or any data driven approaches to how physicians are sequencing those therapies.
How well do you really know your competitors?
Access the most comprehensive Company Profiles on the market, powered by GlobalData. Save hours of research. Gain competitive edge.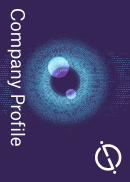 Company Profile – free sample
Thank you!
Your download email will arrive shortly
Not ready to buy yet? Download a free sample
We are confident about the unique quality of our Company Profiles. However, we want you to make the most beneficial decision for your business, so we offer a free sample that you can download by submitting the below form
By GlobalData
They use a combination of whatever is available, and unfortunately that tends to be with a palliative goal in mind. Recently, there have been some advances with checkpoint inhibitors in the early line settings of TNBC and that's obviously great for the small subset of patients eligible.
Unfortunately, the prognosis for patients whose disease has metastasized is not very good and patients rapidly progress in the later line settings.
There has been so much progress in other forms of breast cancer – especially in the HER2 positive space – which tends to overshadow the unmet need in TNBC.
AN: Why did Immunomedics decide to focus on this indication?
BD: Number one, I think we decided to focus on TNBC because of the level of unmet medical need that exists here. Until recently, there's been little progress and this disease really tends to be devastating, as it is very aggressive and diagnosed in women at a younger age than the overall breast cancer population.
Also, the company's ADC technology really strongly aligns with the biology of TNBC. In playing with different combinations of antibody, linker and cytotoxic payload, we landed on something that pointed to triple negative breast cancer. Our ADC targets Trop-2, which happens to be highly expressed on the surface of TNBC cells. It's a highly attractive target and it's able to internalise an antibody drug conjugate pretty quickly.
So the focus on TNBC really started from a good place in drug development intersecting with unmet medical need and advancement in research and the understanding of the biology the disease.
AN: How does the mechanism of action of your ADC, sacituzumab govitecan, improve upon standard of care chemotherapy in TNBC?
BD: Antibody drug conjugates are composed of three parts: a monoclonal antibody, in this case a Trop-2 targeted monoclonal antibody, a linker, and a cytotoxic payload, which in this case is SN-38. Sacituzumab govitecan is differentiated along all three components; the balance between all three of the components [is] where our scientists and researchers landed on something exciting.
Trop-2 is a very novel target drug target – in fact, if approved, sacituzumab govitecan would be the first Trop-2 directed therapy in the in the oncology space, which would validate it as a target.
Because Trop-2 is overexpressed, sacituzumab govitecan is able to deliver SN-38, which is the active metabolite of chemotherapy irinotecan, directly to the tumour. Breast cancer physicians always knew that irinotecan's mechanism has activity in breast cancer, they just couldn't deliver in a form that was tolerable for patients.
ADCs look to maximise the tumour response, while minimising off-target effects. Sacituzumab govitecan clinical benefit is balanced with what is a predictable and manageable safety profile. That's why it becomes such an improvement over the current standard chemotherapies.
AN: Can you explain how the ADC linker improves the drug's efficacy and safety?
BD: The linker is what makes our antibody drug conjugate platform so exciting. We have a hydrolysable linker, [whereas] the rest of the antibody drug conjugate world has relied on cleavable linkers.
Our linker allows the cytotoxic payload to stay bound to the monoclonal antibody – in this case Trop-2 – as it finds its way to Trop-2 expressing tumours.
Once the ADC is docked at the binding site on the tumour cell, SN-38 is taken into the cell, where the payload is released and has its cell kill effect, but because of the hydrolysable linker, some of that payload comes off on the outside of the cell, [creating] a pretty substantial bystander effect in the tumour micro-environment.
The other important factor of our linker is the chemistry allows for a very high antibody drug ratio; we can load up a Trop-2 monoclonal antibody with about eight molecules of the SN 38, whereas most antibody drug conjugates have a four-to-one ratio.
AN: How well has sacituzumab govitecan performed in clinical trials to date?
BD: For some context, the standard of care chemotherapy produces around a 10% overall response rate, so very little activity. The historical response rate with a PFS [progression-free survival] anywhere between two to three months.
Whereas sacituzumab govitecan produced around a 31% overall response rate, so almost three times what a standard chemotherapy would produce, and a median PFS of around 5.5 months, which is close to double what a traditional chemotherapy would produce in our Phase II clinical trial. The overall clinical benefit was also very impressive; there's a31% overall response rate, but when you look at partial responses and stable disease, the clinical benefit is north of 70% of the patients. We do also have some patients who have a very long duration of benefit and durable responses.
This is achieved with a tolerability profile that's predictable and manageable.
It's important to realise these results were produced in a very heavily pre-treated population – participants in the study had received three, four or five lines of therapy.
We have fully accrued Phase III study in TNBC – it is called the ASCENT study. It is an event driven trial in the relapse refractory patient population, really randomised against treatment of physician's choice which includes any number of chemotherapies. Based on our current results, it looks like we could read out in mid-2020; we have high hopes.
AN: In what other patient sub-groups and indications are you developing sacituzumab govitecan currently?
BD: Our initial efforts with TNBC are really only the tip of the iceberg. We want to become the foundational therapy in triple negative breast cancer, so we are going to look at earlier lines of therapy. Those trials have already started and are starting to accrue.
Trop-2 is highly expressed in the overall breast cancer population, and also on a number of other tumour types, including urothelial bladder cancer.
We are enrolling a Phase III trial, the Tropics-02 trial in HR-positive and HER2-negative metastatic breast cancer setting, which represents about 70% of all breast cancer patients. We are also recruiting a Phase II trial of the drug in Stage IV urothelial cancer.
In the future, we have hopes to explore every tumour type where Trop-2 has any expression. This includes non-small cell lung cancer where we are enrolling a clinical trial currently – the Tropics-03 trial. It's a basket trial looking at different expression levels of Trop-2 in various patients.