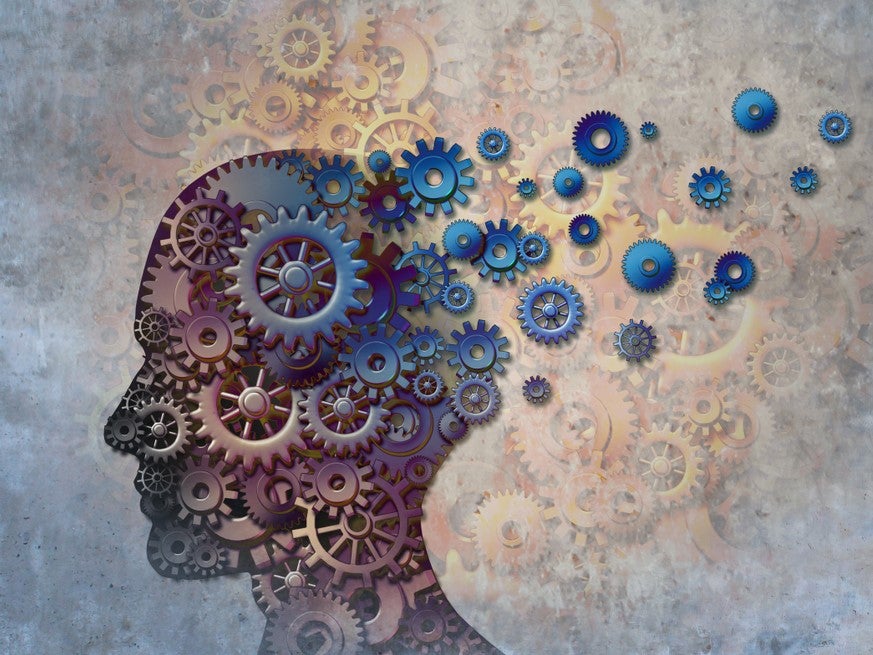 There had been such high hopes, but then the bad news came. Resuscitation was deemed futile; everyone was devastated. Then seven months later, something most surprising happened. A spectre appeared.
This is a tale of resurrection. And the Lazarus here is a drug called aducanumab, developed by Biogen for the treatment of Alzheimer's disease. It targets the protein tangles of amyloid beta found in the brains of people with the condition. Phase I and II trials had been promising, prompting much excitement. But the pharmaceutical company decided to halt aducanumab's development in March 2019, when data from a phase III trial suggested it would not meet the primary endpoint. Biogen 's share price subsequently plummeted.
"This disappointing news confirms the complexity of treating Alzheimer's disease and the need to further advance knowledge in neuroscience," Michel Vounatsos, Biogen 's chief executive officer told investors at the time.
But in a shocking reversal on 22 October 2019, aducanumab was back from the dead. Biogen announced it would be restarting the FDA approval process for the candidate. The company said that new analysis of a larger dataset did in fact show that the drug, when given at high doses, reduced clinical decline in patients with early Alzheimer's disease.
Shares in the company soared. But the response from industry analysts and the media was sceptical. How could a post-hoc reading of the data show something so different? Was this a company desperately trying to recoup its development costs by fiddling the numbers? Or was there something really worth taking notice of here?
"Biogen has raised criticism for how the data from the two aducanumab trials, Engage and Emerge, were analysed and for the decision in October to seek approval of the drug," says Alessio Brunello, senior neurology and ophthalmology analyst at GlobalData. "The FDA 's standard of approval is substantial evidence of efficacy, and the cumulative data for aducanumab are not exhaustive to meet this standard."
But Paul Brennan, CEO of neuroscience pharma company NervGen, wonders whether this scepticism is misplaced.
"I've got to say, having sat in large pharma in regulatory, I would be very surprised if Biogen would go out to the press and claim that they have something without them having had a very careful and detailed conversation with the FDA ," he said.
No new treatment for 17 years
One of the reasons the aducanumab story is so high profile is there's currently nothing on the market that alleviates the progression of Alzheimer's disease. Right now, someone in the world gets diagnosed with dementia every three seconds. That's 9.9 million new cases every year – a figure that is only going to grow with our ageing population. There's a huge need for effective treatments to alleviate this burden. Yet nothing new has been approved for Alzheimer's for 17 years.
"Alzheimer's is a hard disease to study because nobody understands why it results. These amyloid beta products are based on the hypothesis that plaques are directly related to later phase symptoms. And that if you help attack the plaque, those symptoms might go away. That's the hypothesis but of course there's been a lot of failure," explains Brennan.
Unlike other products which target the amyloid beta plaques, the data for aducanumab had shown unprecedented promise. If the regulators can be convinced it slows down decline in Alzheimer's by even some small part, that could be enough to get it through approval.
"The FDA is unlikely to turn down aducanumab even if its benefit is modest, given the lack of any therapy for this indication that is truly efficacious," says Brunello.
Can the data be trusted?
But how did a new analysis of essentially the same data tell such a contrasting story? In December 2019, Biogen offered an explanation at the Clinical Trials on Alzheimer's Disease (CTAD) conference in San Diego. Samantha Budd Haeberlein, Biogen 's vice-president in clinical development, tried to win over the sceptics. But first she had to explain why one of the two (almost identical) phase III trials was deemed unsuccessful.
Carol Routledge, director of research at Alzheimer's Research UK, attended the presentation. She explained that Haeberlein had shown that although data from the Engage trial did not show significant reduction in cognitive decline, if you looked at only the data where individuals had been on the top dose of aducanumab for 14 doses, both trials had similar findings. Those who received the higher dose showed a 30% reduction in cognitive decline (Emerge) and 27% (Engage).
"It's really interesting. It is very complicated. But I know exactly what they've done and I know they haven't fiddled anything," she says. "After the presentation, I think everybody I spoke to understood where they'd got the data from, and how they've calculated it in a different way. What they're saying is: if you take like for like in both studies, then they're both significant. That's what probably will sell to the regulators."
The FDA will have to decide whether the benefits seen in the trials are enough to make a meaningful difference to people living with dementia. Routledge believes the regulator may give aducanumab conditional approval in this instance, where a further confirmatory trial is requested for more data to be collected.
Side effects may also be a sticking point. Biogen had initially started patients on a lower dose of aducanumab because of concern around an adverse effect known as amyloid-related imaging abnormalities (ARIA ) – swelling in the brain that can be seen on a scan. If aducanumab is only effective at high doses, this could be a problem. But Routledge says most patients with ARIA didn't actually experience any symptoms.
"The response to the antibody targeting amyloid beta in vasculature may cause inflammation. It will be there at higher doses but it does resolve," she explains. "And it's often not symptomatic. But if you see it quite severely, there might be symptoms like headaches. Decisions are ongoing to really understand what the consequences are of having that side effect."
The FDA 's verdict on aducanumab is highly anticipated. If the antibody is granted the green light, what could it mean for future dementia treatments? Although hardly any other therapeutic candidates that target amyloid beta have shown promise so far, Brunello believes combination treatment (including a drug to target another protein involved in the pathology, tau) may be a trend we start to see.
"Combination therapy is likely the way to go for the amyloid beta inhibitor treatment class, but combination research cannot be explored until a drug is approved. The approval could also encourage companies with other amyloid-based therapies that failed before to continue testing and attract investors to raise money into the research," he says.
Brennan has personal experience of the devastating effects of dementia and has his fingers crossed for effective treatments in the coming decades.
"My mum has Alzheimer's. Right now, she's in the late stages. It's really devastating and there's nothing you can do about it. She's in her mid-80s. Hopefully by the time I get to my mid-80s, the therapies will be better."