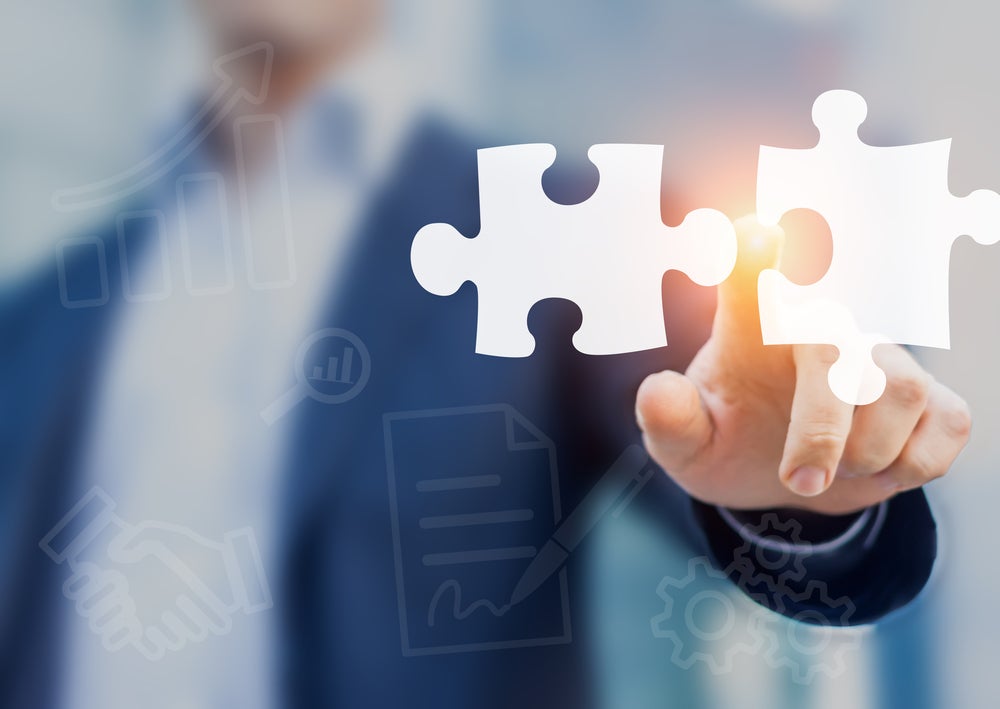 The last few years have seen a wave of pharma mergers and acquisitions (M&A). In 2019, Bristol-Myers Squibb acquired Celgene , to the tune of $74bn. A few months later, AbbVie completed its $63bn acquisition of Allergan , which was followed by the merger between Pfizer's Upjohn business and generics company Mylan. AstraZeneca rounded off 2020 by announcing the $39bn takeover of Alexion.
While global M&A activity was dampened during the Covid-19 pandemic, it was almost business as usual for the pharma industry, which supplemented these 'mega-mergers' with a number of smaller 'bolt-on' deals. In particular, pharma companies have been buying up tech companies, along with emerging biotechs specialising in cell and gene therapies and oncology.
This year also looks to be a busy one for M&A, as in-person deal-making returns and the industry rebounds. According to PwC, we can expect to see up to $275bn in deals for the life sciences sector in 2021 – an increase on the more muted $184bn in 2020.
M&A regulation comes under scrutiny
More M&A activity is arguably a good thing for the industry, in that it allows larger companies to acquire cutting-edge research, and ensures smaller companies' innovations actually see the light of day. However, this series of mega-buyouts has led to some uncomfortable questions hanging in the air, specifically around drug pricing and competition.
On 16 March, the Federal Trade Commission (FTC) in the US announced it would be reviewing its approach to biopharma M&A.
"Given the high volume of pharmaceutical mergers in recent years, amid skyrocketing drug prices and ongoing concerns about anticompetitive conduct in the industry, it is imperative that we rethink our approach toward pharmaceutical merger review," said FTC acting chair Rebecca Kelly Slaughter.
"Working hand in hand with international and domestic enforcement partners, we intend to take an aggressive approach to tackling anticompetitive pharmaceutical mergers."
As part of this new approach, the FTC has initiated a working group to address pharma antitrust concerns. Because many recent acquisitions have been cross-border deals, it is joined by its international and American counterparts: the Canadian Competition Bureau, the European Commission Directorate-General for Competition, the UK's Competition and Markets Authority, the US Department of Justice Antitrust Division and the Offices of State Attorneys General.
Together, these competition authorities will be looking at better ways to analyse pharmaceutical mergers, taking into account the complex array of concerns these deals may raise. Their hope is to develop 'concrete and actionable' steps towards a fairer antitrust process.
"Members are in different states and different countries with varying legal frameworks," says an FTC spokesperson. "Market definition, theories of harm, evidence, remedies, characteristics of divestiture buyers, effects on innovation and practices that could be considered anticompetitive are being considered in order to develop new enforcement and policy efforts."
More recently, the working group issued a notice seeking public input into the process. They are hoping that interested parties (for example health policy experts, attorneys, doctors etc.) will share their thoughts on pharma M&A, with a view to guiding policy development.
"We hope the comments that will be submitted will shed light on how best to update and review the analysis of pharmaceutical mergers," says the FTC spokesperson. "The goal is to have a competitive and innovative marketplace."
The need for reform
So why exactly are competition authorities cracking down on M&A, and what kind of difference will this make to the pharma industry?
As the FTC's Slaughter told reporters in March, new products (which increasingly, include lucrative orphan drugs for rare indications) are often developed by small companies. This means a small biotech's turnover may not tell us much about its importance, or its potential to dominate the marketplace further down the line.
In other words, small 'bolt-on' deals may slip under the radar because the company being acquired doesn't look like a real competitor at the time of the acquisition.
"We need to make sure that we're not just thinking about the sort of traditional questions of market share," said Slaughter. "Instead, we're really looking at these questions about innovation and what's going to get new treatments and new drugs to market so that consumers have access to them… at prices that they can afford."
At present, the FTC looks at any overlap between the products each company manufactures. If the two companies produce competing drugs for the same indication, they will be required to divest one of those products, or even an entire research segment, in the interests of preventing a monopoly.
For instance, when Bristol Myers Squibb bought Celgene , Celgene was required to sell its autoimmune disease drug Otleza. During the Allergan -AbbVie merger, Allergan was required to divest three drugs. Of the 32 pharma megadeals completed between 2010 and 2020, nine involved conditions or divestitures.
However, none of the deals in question were blocked, despite a 'dissenting statement' from Slaughter in the case of Allergan and AbbVie.
"I do not believe the proposed settlement adequately remedies a range of competitive issues that this acquisition poses," she wrote in May 2020, adding that since pharma companies "frequently cite the need to invest in research and development to justify exorbitant drug prices, innovation consequences of pharmaceutical mergers merit particular scrutiny."
Although it isn't yet clear how the regulatory approach will change, the FTC has said its review will consider issues such as price-fixing, reverse payments and other regulatory abuses. It is also looking to 'expand and refresh' its current understanding of anticompetitive harm.
How will this affect the industry?
It is possible that the FTC's move may dampen the industry's appetite for M&A, especially if the working group takes a retrospective look at deals that have already been completed. That said, pharma companies don't seem to have been deterred so far.
The AstraZeneca-Alexion deal – which had been widely expected to bear the brunt of the FTC's newly aggressive oversight – passed its review in April without conditions attached.
What's more, an April report from Moody 's suggested that deal making is likely to continue unabated for a while, if only because pharma companies need M&A to strengthen their pipelines.
Moody 's analysts believe that, while the industry may be discouraged from making mega-deals, smaller bolt-on acquisitions are still viewed as a key engine for driving growth.
With many questions hanging in the balance, the longer-term implications of the FTC's crackdown to be seen. However, many will welcome the shift in focus. The new approach will explicitly consider how pharmaceutical mergers affect public health, as well as just the companies concerned.