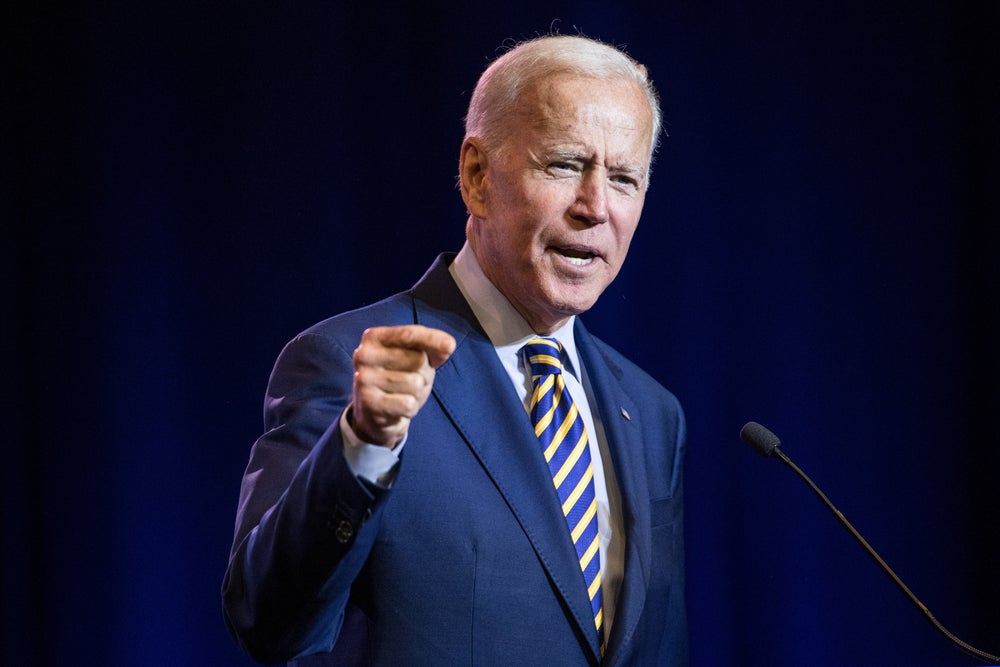 Last week, President Joe Biden called on Congress to lower the price of prescription drugs in the US as part of his Build Back Better agenda.
"On average, Americans pay two to three times as much as people in other countries for prescription drugs, and one in four Americans who take prescription drugs struggle to afford their medications," he said in a statement.
While Biden acknowledged the "ground-breaking, life-saving work" of pharmaceutical companies, he said "change is sorely needed" when it comes to the high cost of prescription medicines.
But what is Biden's vision for drug pricing reform, and is it likely to result in more affordable drugs for American patients?
Allowing Medicare to negotiate drug prices
Medicare, the US national health insurance programme, is prohibited by law from negotiating for better prescription drug prices.
Under Biden's plan, Medicare would be able to negotiate the cost of a subset of expensive drugs that have no competitors, and Medicare negotiators would be provided a framework outlining what constitutes a fair price for each drug.
The president also said there should be "powerful incentives" to encourage pharma companies to get on board with reasonable drug prices, but did not elaborate on what these would involve.
Pharmaceutical lobby group PhRMA described Biden's plan for reducing patients' out-of-pocket costs as "misguided".
"Unfortunately, the policies the president outlined today would undermine access to life-saving medicines and fail to address an insurance system that shifts the cost of treatments onto vulnerable patients," PhRMA president and CEO Stephen J. Ubl said in a statement.
Making other reforms to lower prices
To curb endless price hikes on prescription drugs, Biden has proposed handing out penalties to companies that raise their prices faster than inflation.
Additionally, he has recommended establishing a "firm cap" on the amount that Medicare beneficiaries have to pay for their prescription drugs each year, protecting seniors from unlimited exposure to high medicine prices.
Improving access to generic and biosimilar drugs
Finally, Biden pointed to an executive order made last month that included moves to promote the development and uptake of generics and biosimilars that "give patients the same exact clinical benefit but at a fraction of the price".
The idea to lower prices by improving access to more affordable generic and biosimilar drugs isn't a new one; former president Donald Trump's blueprint for tackling high drug prices, announced in 2018, included a step to approve greater numbers of cheaper biologic products to treat cancer and other diseases.
Will Biden's plan lead to lower drug prices?
In his statement, Biden promised the proposed steps would see some of the market's priciest drugs fall by tens of thousands of dollars per year in cost – but how feasible is his plan likely to be?
For Jason Shafrin, senior managing director of FTI Consulting's Center for Healthcare Economics and Policy, some of the proposals are more promising than others.
"Allowing Medicare to negotiate drug prices has the potential to lower cost," he says. "In fact, President Trump proposed allowing Medicare to set prices based on the drug costs paid in other developed countries through a system called reference pricing.
"However, a Congressional Budget Office report concluded that unless Medicare is willing to drop coverage for certain drugs or incorporate a tiered formulary, Medicare price negotiations would have little impact."
Shafrin also says while Biden's plan to penalise companies that increase drug prices may sound like a good idea, it "removes flexibility" when it comes to pricing drugs based on how valuable they are.
"For instance, some researchers have called for the use of a three-part pricing model whereby drugs with uncertain efficacy – for example, perhaps due to use of surrogate trial endpoints – start with a relatively low price," he explains. "If real-world evidence of subsequent clinical trials show that the drug is in fact very effective, the price would rise. Once the drug loses its exclusivity period and generics enter, the price would fall again.
"However, these types of creative pricing arrangements linking price to evolving evidence on value would be effectively stymied by the Biden administration's proposed price controls."
When it comes to importing prescription medicines from Canada, where they are cheaper, Shafrin says this is not a simple solution to high drug costs; the Canadian drugs market is too small to meet even a fraction of US demand.
"If 40% of US prescriptions were filled from Canada, the Canadian drug supply would run out in 118 days," he says. "In fact, some large US states such as Florida spend more on prescription drugs than all of Canada. Moreover, drug companies are likely to respond to drug importation policies by increasing drug prices in Canada."
Finally, Shafrin says, it is unclear how Biden hopes to achieve the accelerated approval of generic drugs.
"It is not clear if President Biden will be proposing any specific legislation – perhaps to outlaw so-called 'pay for delay' – or if he is asking the judiciary to take a more favourable approach to any litigation regarding the introduction of new generic medicines.
"On the consumer cost side, an 'out-of-pocket maximum' would be welcome news to seniors. Most seniors are already familiar with out-of-pocket maximums if they had prior commercial insurance," Shafrin says.
"While Medicare's costs will rise if there is an out-of-pocket maximum, patient medication adherence will likely improve, and patient economic burden will certainly ease."