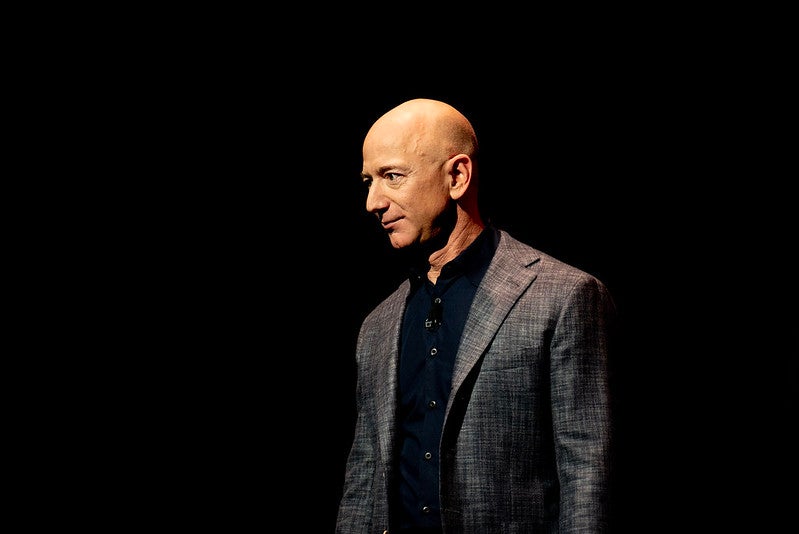 Searching for the key to immortality may sound like the preoccupation of a superhero-movie villain, but a growing number of biotech companies – and billionaires with cash to spare – are investing in research that could prevent and reverse the ageing process in humans.
Free Whitepaper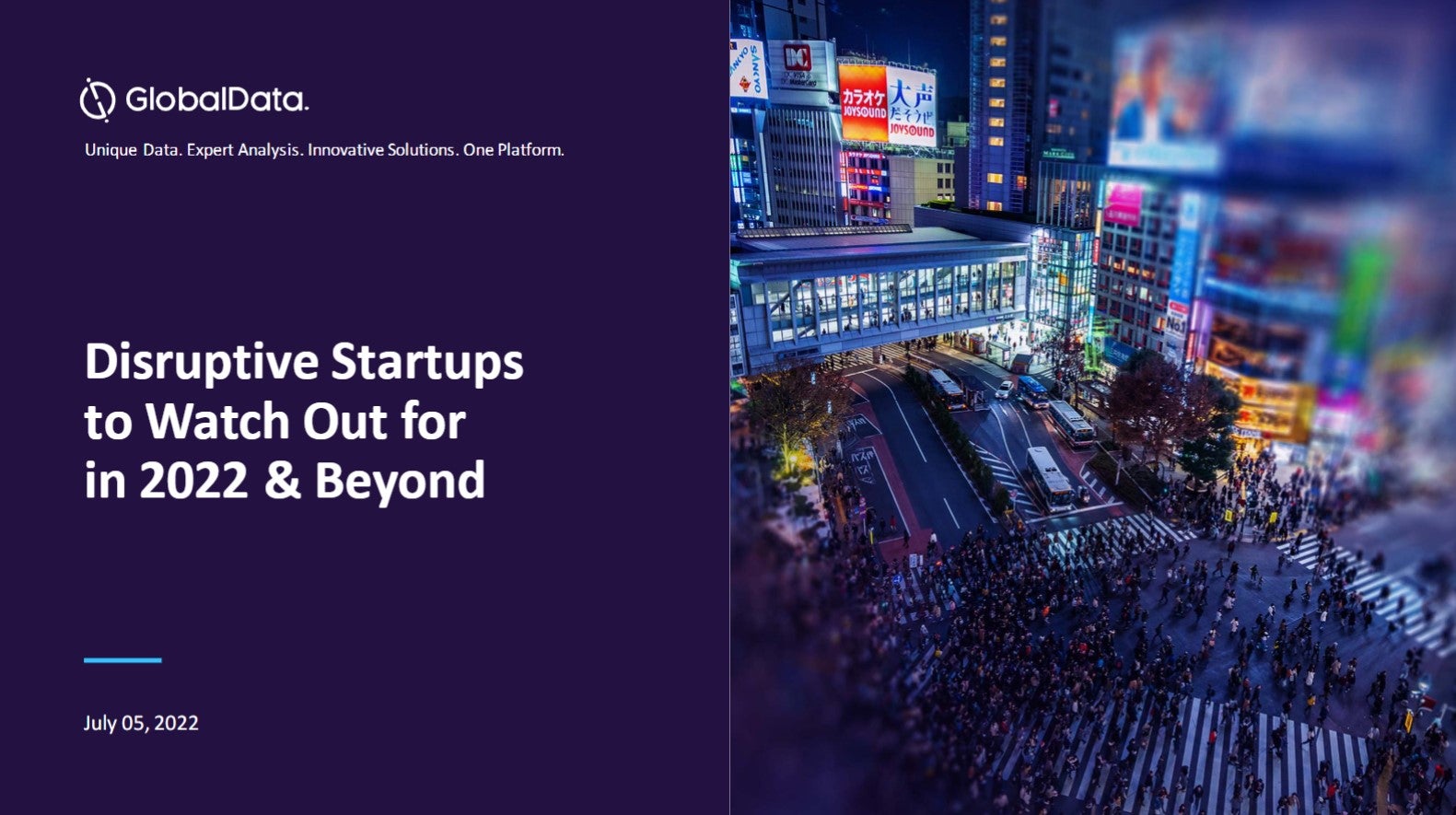 Disruptive start-ups to watch out for
2021 was a record-breaking year, with more businesses breaking into the billion-dollar club. Many start-ups have achieved or retained the unicorn status by the end of the year to reflect nearly a fivefold growth from that in 2020. This boom can be linked to a financing frenzy spurred by the quick adoption of technology and innovative solutions by start-ups gaining traction in response to the pandemic. However, the start-up ecosystem is now facing turbulent times for fundraising as investors seek long-term business strategies, valuations, and a route to profitability amid uncertain market circumstances. Nevertheless, 2022 has the potential to carry forward the momentum with multiple entities having a fair chance of being in the right place when aided by the right technologies. GlobalData leverages the power of alternative data to examine the health of start-ups across multiple dimensions including the quality of their innovations, market presence, and the funding they can attract. This helps our clients to analyze the disruptive potential of start-ups for early alliances, investments, and acquisition prospects to develop future-proof strategic roadmaps for a competitive advantage. Read our report and gather insights on the following topics:
Recent Unicorn trends
Unicorns in 2022
Future Unicorns
Start-ups to watch out for
Start-up ecosystem outlook by top geographies
by GlobalData
Having returned from a brief trip to outer space in July, the next bold frontier Amazon founder and multi-billionaire Jeff Bezos hopes to conquer is, reportedly, eternal life. According to MIT Technology Review, Bezos has invested in Altos Labs, a mysterious new start-up pursuing biological reprogramming to rejuvenate cells in the lab. The company reportedly intends to apply the technology to entire animal bodies, ultimately halting biological ageing and extending the human lifespan.
Altos Labs, which is yet to make a public announcement, was founded by billionaire entrepreneur and tech investor Yuri Milner earlier this year. American scientist Richard Klausner, who served as the eleventh director of the US National Cancer Institute and co-founded both Juno Therapeutics and GRAIL, has been appointed as CEO.
The science of anti-ageing
While many ageing-focused biotech companies seek to combat the diseases associated with getting older, Altos Labs hopes to postpone death by rejuvenating the entire human body on a cellular level.
Altos Labs' research is centred on biological reprogramming, a technique discovered in 2006 by scientist Shinya Yamanaka, who will chair the company's scientific advisory board. Yamanaka's work revealed that after adding just four proteins, now known as Yamanaka factors, cells can be made pluripotent – that is, able to become any cell in the body.
In 2016, a study led by Spanish biochemist Juan Carlos Izpisúa Belmonte, who will be joining Altos Labs, saw the technique reduce cellular and physiological signs of ageing in living mice and extend their lifespan by an average of six weeks. Following the study's success, Izpisúa Belmonte hailed cellular reprogramming as the "elixir of life".
Another study, published in 2020, successfully restored the eyesight of mice using the technique.
While researchers hope the promising results seen in reprogrammed mice could someday be translated to human beings, there is likely decades of work to be done before age reversal in humans becomes anything close to reality. Only a handful of papers have been published on the topic so far, and it's not all rosy; though some mice did indeed see extended lifespans after biological reprogramming, others developed tumours known as teratomas as a result of the experiments.
Yamanaka told MIT Technology Review: "Although there are many hurdles to overcome, there is huge potential."
Altos Labs will also pursue "biological clock" technology, pioneered by ageing researcher Steve Horvath, which makes it possible to accurately measure the age of cells or whole organisms. The ageing biomarker would help to establish the efficacy and effects of any age-reversal therapies developed by Altos Labs.
Million-dollar ventures into age reversal
Altos Labs is far from the first biotech to explore anti-ageing and longevity – and it's not Bezos's first foray into the field, either. California-headquartered Unity Biotechnology, a start-up pursuing therapies to slow or reverse the symptoms of ageing, has attracted investors like Bezos, venture capitalist Robert Nelson and billionaire PayPal co-founder Peter Thiel in the ten years since it was founded.
The company suffered a major blow last year when its lead anti-ageing candidate, osteoarthritis drug UBX0101, failed to meet its primary endpoint at 12 weeks in a Phase II trial – and Unity's shares dropped 60% as a result.
Google-backed Calico Labs, founded in 2013, is a US-based R&D biotech that hopes to uncover the biological processes behind ageing and tackle age-related diseases. The company's main aim is to develop and market new therapies for age-related conditions such as neurodegeneration and cancer, but it is also researching how biological reprogramming can reverse ageing in cells and tissues in the lab.
Calico is in a long-running research collaboration with global biopharma AbbVie, but as yet it's unclear how much progress the partnership has made in terms of discovering novel therapies for age-related disease.
Other biotech companies hoping to prolong the human lifespan through cell reprogramming include billionaire-backed AgeX Therapeutics, UK-based Shift Bioscience, and US drugmaker Life Biosciences. So far, no ageing-focused companies have seen a reprogramming-based therapy advance into clinical trials on humans.
Can biotech discover the fountain of youth?
The global anti-ageing market is predicted to skyrocket from around $191.5bn currently to a whopping $421.4bn by 2030, according to a report by P&S Intelligence. With hundreds of millions of dollars being raised by wealthy investors to fund the reprogramming field alone, the coming years could prove promising for age reversal research.
Though a recent study has suggested that the ageing process might simply be unstoppable, proponents of biological reprogramming believe ageing is far more malleable than we think. In any case, billionaires like Bezos appear to be convinced that extended youth could someday be a reality. While it could be argued that the urge to take on natural ageing reflects a doomed need among business titans to control the one element of their lives that they have yet to conquer, innovative biotechs including Altos Labs have advanced credible science that could make it possible.
In a final letter to Amazon shareholders before his departure as the company's CEO earlier this year, Bezos quoted the biologist Richard Dawkins, writing: "Staving off death is a thing that you have to work at … If living things don't actively work to prevent it, they would eventually merge with their surroundings and cease to exist as autonomous beings. That is what happens when they die."
For those exploring ways to prolong human life, death isn't an inevitability; rather, it's a problem to be solved. Whether the solution to the problem is within humanity's reach remains to be seen, but companies like Altos and their financial backers are making the early bet that it is. If a breakthrough is possible in the coming decades, it will surely herald a new paradigm in human health and a new market in life sciences with almost limitless potential.
Free Whitepaper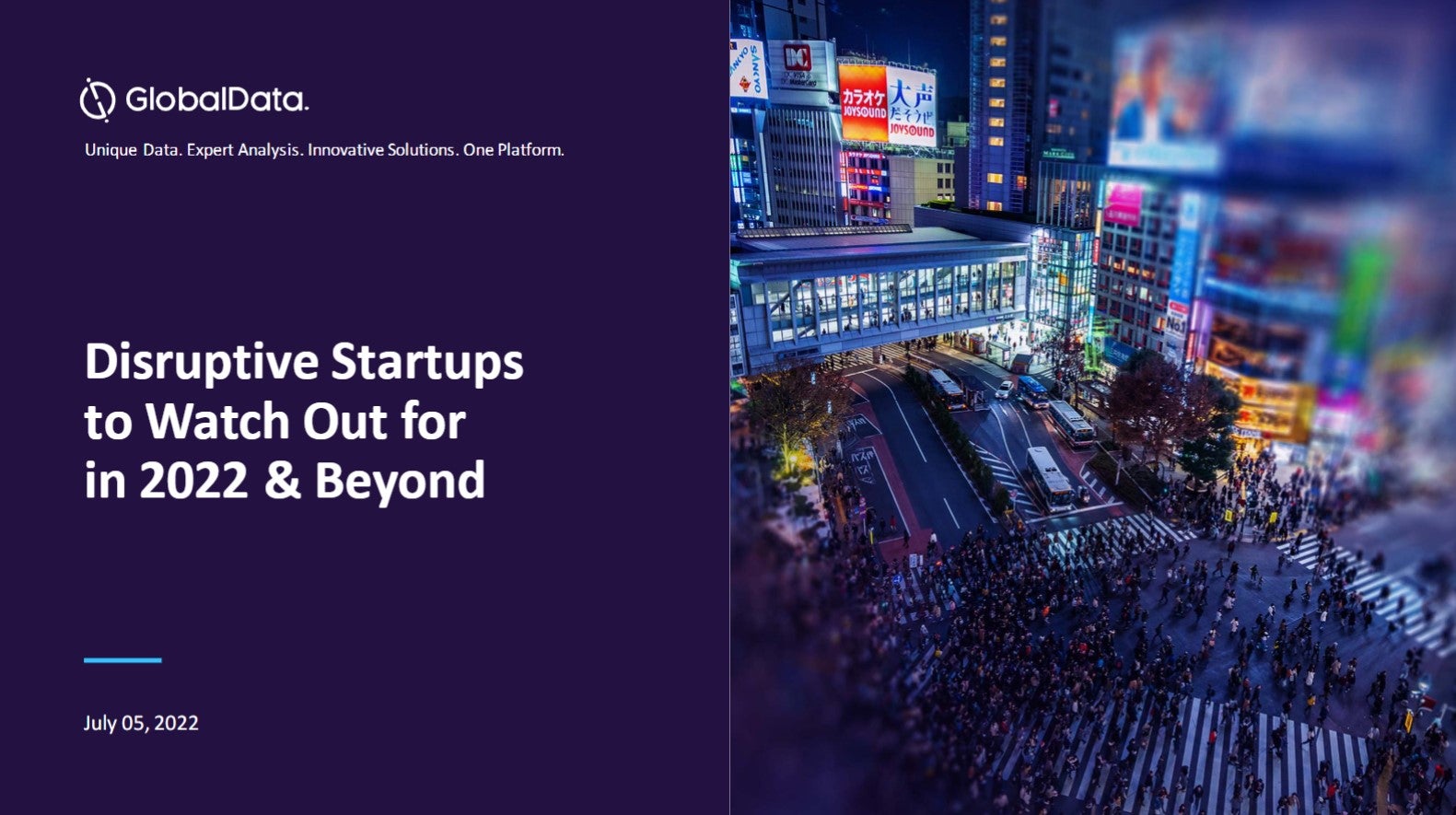 Disruptive start-ups to watch out for
2021 was a record-breaking year, with more businesses breaking into the billion-dollar club. Many start-ups have achieved or retained the unicorn status by the end of the year to reflect nearly a fivefold growth from that in 2020. This boom can be linked to a financing frenzy spurred by the quick adoption of technology and innovative solutions by start-ups gaining traction in response to the pandemic. However, the start-up ecosystem is now facing turbulent times for fundraising as investors seek long-term business strategies, valuations, and a route to profitability amid uncertain market circumstances. Nevertheless, 2022 has the potential to carry forward the momentum with multiple entities having a fair chance of being in the right place when aided by the right technologies. GlobalData leverages the power of alternative data to examine the health of start-ups across multiple dimensions including the quality of their innovations, market presence, and the funding they can attract. This helps our clients to analyze the disruptive potential of start-ups for early alliances, investments, and acquisition prospects to develop future-proof strategic roadmaps for a competitive advantage. Read our report and gather insights on the following topics:
Recent Unicorn trends
Unicorns in 2022
Future Unicorns
Start-ups to watch out for
Start-up ecosystem outlook by top geographies
by GlobalData