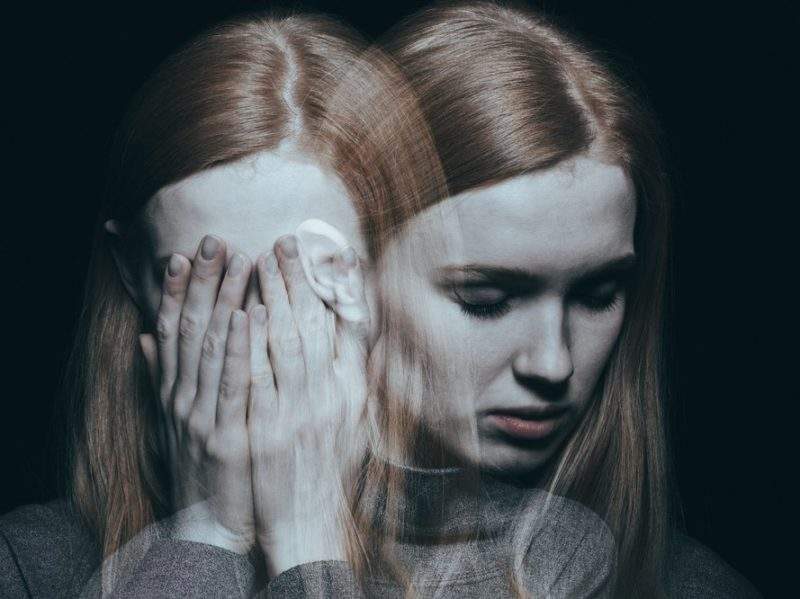 Bipolar disorder is a condition that causes a person's moods to swing from one extreme to another. They experience episodes of depression, which is characterised as feeling low and lethargic, and mania, feeling high and overactive.
The condition has often been overlooked by pharmaceutical companies and has not received as much attention in terms of funding and research as other mental health disorders, which in general are overlooked compared with physiological diseases. The US National Institute of Mental Health (NIMH) has estimated that fewer than 40% people with bipolar disorder receive "minimally adequate treatment" for the condition.
How has the understanding and treatment of bipolar disorder developed from ancient times to the present day?
Classification as one, distinct condition
The Ancient Greeks and Romans were the first to connect the terms mania and depression, rather than presuming one person could only experience one of the two moods.
However, it wasn't until the 17th century that scientists began to properly link the two and talk about it as single disorder. Swiss-born physician and medical writer Theopilus Bonet described the link between mania and melancholy in his 1679 masterwork Sepulchretum, in which he named the condition 'manico-melancolicus'.
In 1921, German psychiatrist Emil Kraepelin, sometimes referred to as the founder of modern psychopharmacology, took this a stage further by classifying what was described as 'psychosis' into two terms: manic depression, as bipolar disorder was known as, and dementia praecox, which is now known as schizophrenia.
Kraepelin broke with the existing theories because he recognised that any single symptom could be found in any psychiatric disorder. Instead what distinguishes disorders symptomatically is a specific pattern of symptoms.
Discovery of lithium as a possible treatment
Although historically baths with lithium salts had been recognised to calm people both from periods of mania and depression, it wasn't until the mid-20th century that scientists began to investigate lithium as a medical treatment for bipolar disorder.
The first person to do so was Australian physician John Cade, who in 1949 looked into the effects of various lithium compounds on Second World War veterans with bipolar disorder and he discovered that lithium carbonate was successful.
In the 1950s, Danish psychiatrist Mogens Schou continued Cade's research into lithium as a treatment for bipolar disorder by experimenting with the metal salts on a group of his patients who suffered from mania. He also proved that if lithium was monitored it could be very effective at treating the depression aspect of bipolar disorder.
Approval of lithium as a treatment
In 1970, the US Food and Drug Administration (FDA) approved lithium as treatment for mania, and four years later the agency approved the metal as a first-line preventative treatment for what it called manic-depressive illness.
This was linked to Schou's work, which proved the metal could help to reduce the severity and frequency of mania and can relieve bipolar depression.
Other studies showed that lithium can also significantly reduce suicide risk, and therefore it is a maintenance therapy.
Anticonvulsants emerge as an alternative to lithium
In the 1990s and early 2000s, pharmaceutical companies began researching alternative options to lithium, which needs to be monitored to ensure it doesn't reach toxic levels in the body. However, to date, lithium remains the only approved drug that can treat both ends of the mood swing spectrum associated with the disorder.
The first treatment to receive FDA approval was valproate in 1995; it had previously been approved to treat migraines and epileptic seizures. It is an anticonvulsant, meaning it acts as a mood stabiliser and aids with manic episodes. However, valproate is largely ineffective at managing depressive states of patients with bipolar disorder.
Another anticonvulsant, lamotrigine, was approved for bipolar disorder in 2003 after being available for partial seizures from the early 1990s. It was developed for those who could not tolerate lithium or valproate.
Lamotrigine is believed to be most effective when paired with an anti-psychotic drug, such as risperidone, which was approved in 2003 to treat mixed and manic states associated with bipolar disorder. In 2007 it became the only drug agent other than lithium to be approved to treat bipolar disorder in patients between ten and 17 years old.
Anti-psychotics, anti-depressants and therapies
Anti-psychotics were originally created to treat schizophrenia, but it was discovered they can enhance the effects of mood stabilisers like anticonvulsants in the longer term.
Other anti-psychotic drugs for bipolar disorder include olanzapine, which was approved by the FDA in 2000. Olanzapine is marketed by Eli Lilly as Zypreza, however, it has been available as a generic since 2011. It is recommended by the UK's National Institute of Heath and Care Excellence (NICE) as a treatment for acute mania in combination with fluoxetine for depression.
There is a debate within the medical community about studies that have suggested that anti-depressants may end up worsening bipolar disorder in the long run.
From the 1990s onwards, doctors also began to combine medication with therapeutic treatments like cognitive behavioural therapy, psychoeducation and interpersonal and social rhythm therapy to help treat bipolar disorder.
Defined as a spectrum disorder
In 2011, the US NIMH and the World Health Organisation (WHO) conducted research into three types of the disorder across 11 countries in the Americas, Europe, Asia, the Middle East and New Zealand.
The NIMH-WHO study concluded that because the disorder has a multi-dimensional nature and overlaps with symptoms of other disorders, it should be characterised as a spectrum disorder. It recommended that more research needed to be done to define the thresholds and boundaries of the symptoms of the disorder.
The fourth and most recent edition of the Diagnostic and Statistical Manual of Mental Disorders (DSM) classifies the disorder into four groups: bipolar disorder 1, bipolar disorder 2, cyclothymic disorder and bipolar not otherwise specified (NOS). Efforts are being made to properly subtype the spectrum and make the NOS category more specific.