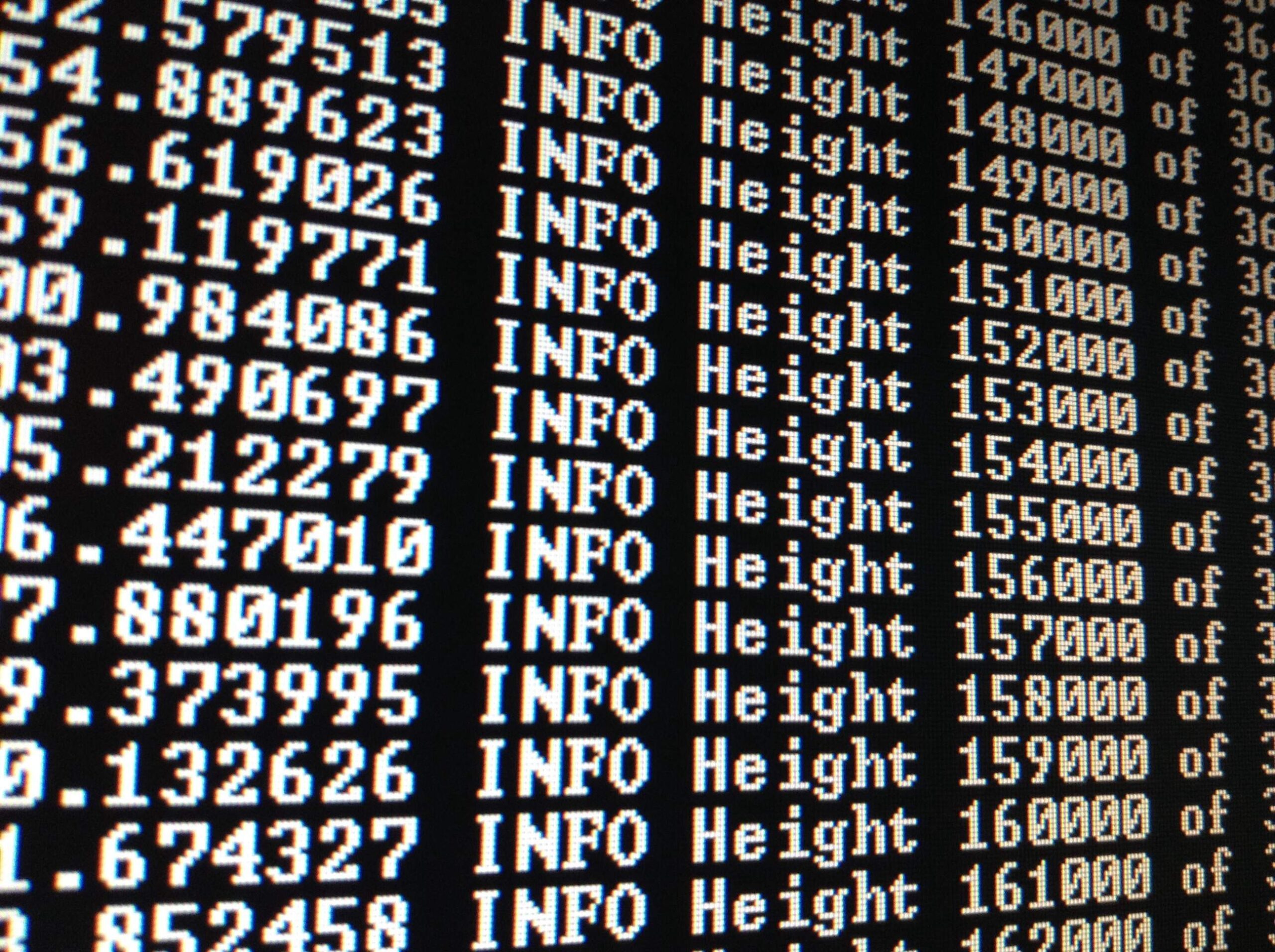 Blockchain is rapidly becoming the industry buzzword of the moment, with industries ranging from financial services to energy suppliers seeking to capitalise on this digital technology. At its core, blockchain software is a digital ledger system used to record and log transactions (financial or otherwise), grouping them into chronologically-ordered 'blocks'.
A simple enough premise, but it's the associated advantages that come with a blockchain that make it such an attractive proposition. The database is distributed across a network of computers, leaving no centralised entry point that could be targeted by hackers. The system is also completely transparent, with all users able to see transactions and changes to public blockchains, and once data is entered into a block on the chain, it is inherently resistant to modification as any change would require a brute-force attack on the whole chain.
Blockchain: moving into healthcare
Blockchain is the underpinning technology for crypto-currencies such as bitcoin, and therefore many in the healthcare sector may have primarily heard of it in connection with the various large-scale ransomware attacks – which generally demand payment in the form of crypto-currency – that have hit public health systems in recent years.
Despite the possible negative connotations surrounding blockchain and crypto-currencies, the potential for the blockchain to bring tangible benefits to the healthcare sector is incredibly high. At the MedCity Converge conference in Philadelphia, US last year, Merck associate director for applied technology, Nishan Kulatilaka, noted that healthcare could be the second-largest sector to adopt the technology, after financial services.
For patients and public health systems, blockchain could, among other applications, be a natural facilitator for electronic health records that are shareable between different health organisations without impairing the security of the data.
"There's something that's really cool about having your record follow you wherever you go without needing that data on you at all times," MedCity News quoted Kulatilaka as saying. "You're no longer bound to your hospital system."
Supply chain integrity: the first pharma target for blockchain
While there are a number of intuitive applications for blockchain in public healthcare, what about the pharmaceutical sector that is responsible for developing, manufacturing and distributing the medicines that are used in these settings every day?
A number of possibilities are already being considered in the industry, but one facet of the pharma landscape is particularly ripe for improvement: the drug supply chain. The issue of counterfeit medicines has become increasingly pressing, both in terms of the economic cost of this global black market and the risk to human life that comes from taking counterfeit drugs that may not have the same active pharmaceutical ingredients or dosage levels as the real thing.
Although tracking the full extent of the counterfeit drugs trade is difficult, the World Health Organization pegged global fake drug sales at $75bn in 2010, a 90% increase over five years. In many developing countries in Asia, Africa and South America, counterfeit drugs comprise between 10% and 30% of the total medicines on sale. Despite major international investigations and massive seizures – a single Interpol operation (Pangea VIII) in the summer of 2015 seized $81m worth of counterfeit medicines, arrested more than 150 people and removed nearly 2,500 fraudulent websites from the internet – it's extremely challenging to keep up with a decentralised shadow industry that moves fast.
As such, governments around the world are tightening up their supply chain integrity requirements in hopes of slowing the global flow of fake meds. In the European Union, the Falsified Medicines Directive stipulates that pharma companies and others in the drug supply chain will need to serialise their products for track-and-trace by February 2019. The US introduced the Drug Supply Chain Security Act in 2013, giving the industry until 2023 to institute full, unit-level track-and-trace systems for products as they move through the supply chain.
Tracking drugs with blockchain
As such, pharma companies and distributors around the world are considering options for improving supply chain security and traceability. In the last couple of years, blockchain technology has become a significant part of that conversation. The 21st century drug distribution chain has grown immensely in scope and complexity, while lagging behind in the digital technologies and management systems necessary to simplify and secure the process.
As such, there are in-built vulnerabilities in the drug supply chain at the many points where drugs transfer ownership on their way to patients, and pharma manufacturers and other stakeholders have little visibility to track the authenticity of products. Blockchain could provide significant benefits here, with barcode-tagged drugs scanned and entered into secure digital blocks whenever they change hands. This ongoing real-time record could be viewed anytime by authorised parties and even patients at the far end of the supply chain.
During the Life Science Meets IT hackathon that took place in May in Heidelberg, Germany, a team of researchers, advised by Manuela Maria Schöner and Dr Philipp Sandner of the Frankfurt School Blockchain Center, won first prize for their development of 'LifeCrypter', a blockchain-based prototype system for tracking medical products through the supply chain. The resulting paper published by the team in June provides a good illustration of what blockchain could bring to drug distribution systems.
"Each item of medicine is attached with an unambiguous identification tag, which allows for virtual and physical ownerships to be transferred from the upstream suppliers to the downstream consumers, in parallel, through a trusted network verified by smart contracts on a blockchain and the global drug supply chain at the same time," the paper asserts. "The smart contract enables free and trustless trade for all parties involved, with the capability to introduce rules for trades that are at all stages transparent and self-enforcing…patients stand to profit by being enabled to independently verify products via the end-point solution – our easy-to-use app."
Making life easier for smaller supply chain players
Beyond product integrity and anti-counterfeiting efforts, blockchain could also play a role in overcoming the financial challenges faced by smaller operators along the supply chain. This can be a particular problem in developing countries; while in the developed world, relatively few large companies tend to control the primary wholesale market, developing countries' drug supply chains are often much more fragmented, with hundreds of companies each taking a small share of the market.
In China, for example, pharma retailers – which often have to wait two to three months to receive payment for delivered medicines – have experienced problems accessing financing without proper credit records and collateral, which the transparency of blockchain could provide.
In April, IBM announced a partnership with Chinese supply chain management firm Sichuan Hejia (which has since changed its name to Easysight Supply Chain Management) to introduce the Yijian Blockchain Technology Application System, a new blockchain platform based on the Hyperledger Fabric open-source blockchain framework.
The system, which is ramping up this summer to cover several pharma retailers, hospitals and banks, is intended to track drugs through the supply chain and encrypt trading records to improve the legitimacy of authentic transactions. This, in turn, could make it easier for many small and medium-sized wholesale companies to access credit, as well as reduce the turnover time for payments from weeks to days.
"Blockchain can fundamentally transform businesses by eliminating inefficiencies, speeding up transactions and enabling innovative new business models," said IBM Research China director Dr Xiaowei Shen. "The Yijian Blockchain Technology Application System we've built with Hejia is a great showcase of this capability."
In the future, blockchain technologies could potentially underpin a wide range of pharma industry functions, both inside and outside of the supply chain. Drug developers running clinical trials might be able to share clinical data and medical samples more securely and simply, while in healthcare, vaccine registries could be more easily set up and relied upon. And while blockchain underpins the digital currencies demanded in ransomware attacks, the technology could also play a role in securing sensitive industry data from malicious attack.
But for now, the drug supply chain represents the most obvious candidate for improvement with blockchain, which could lead to a drug supply system that is more secure, more efficient and less expensive to operate in. As such it could have an impact on drug prices for patients and health systems, although whether or not companies would pass on any savings to their customers, as one might hope, is another question entirely.