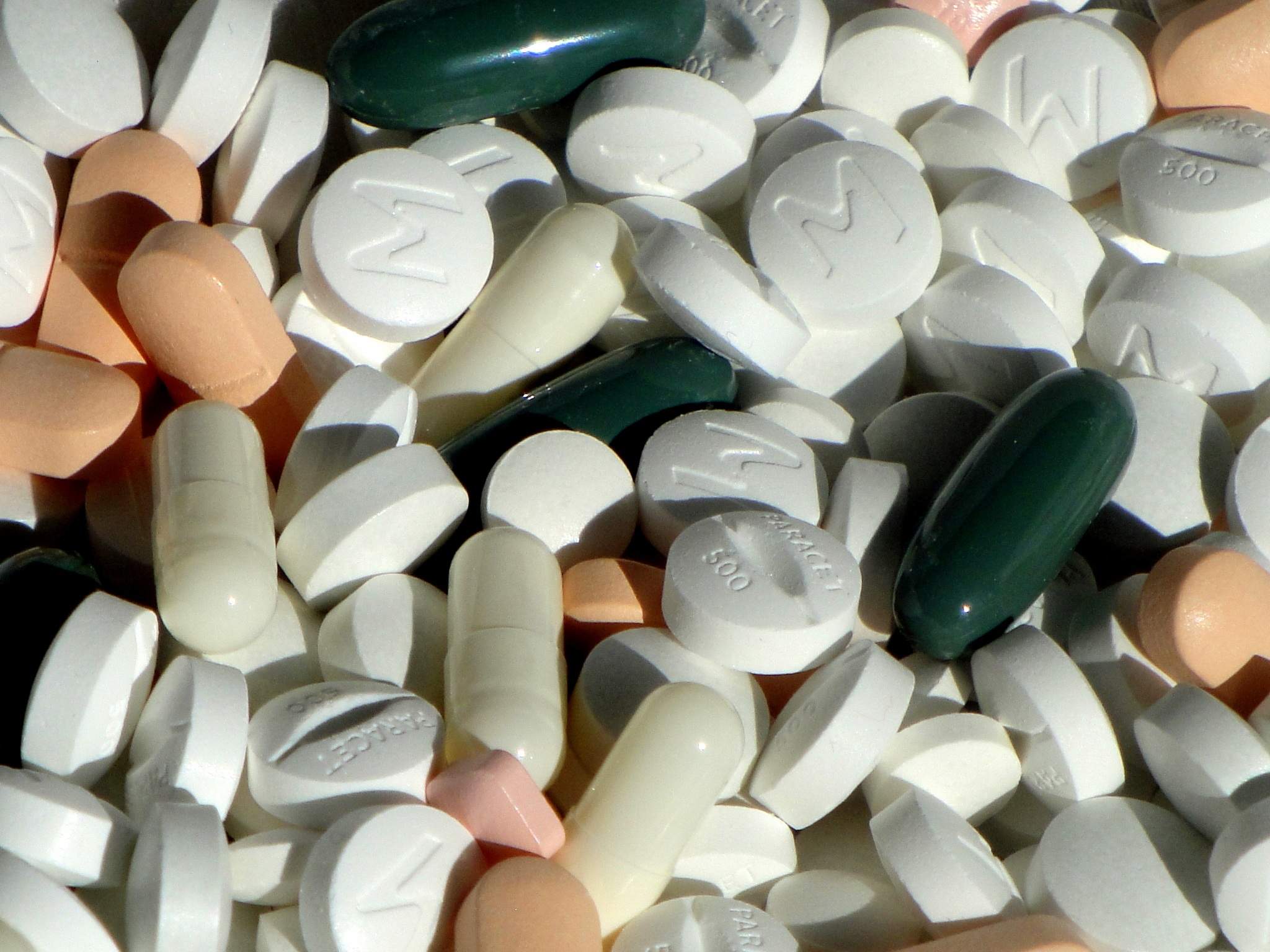 With the US political spotlight still centred firmly on drug prices, President Donald Trump's 11 May speech on the topic highlighted several measures to help make medicines more affordable for patients, which has become a banner issue for his administration. High up on the agenda was paving the path for more effective generic competition, a proven means of radically reducing prices after a brand-name drug's exclusivity period has elapsed.
However, for a country that places such a high value on the benefits of a competitive free market, fostering a level playing field for competition in the US pharma sector has been persistently challenging. Pharma firms have been known to launch (sometimes spurious) patent lawsuits to block or delay the launch of generic versions of their blockbuster products.
Other anti-competitive methods are more subtle. For several years, stories have been emerging of drugmakers abusing the FDA's Risk Evaluation Mitigation Strategy (REMS) and Elements to Assure Safe Use (ETASU) safety rules to protect their profit margins. REMS broadly restricts inter-state trading of potentially dangerous pharmaceutical products to a limited list of buyers. An unintended consequence of this is a legal grey area that allows pharma firms to deny access to the reference samples of their drugs that generic developers need to make their own versions, even after patent expiry.
This is an issue that has been gaining attention in the last year. Generics trade group the Association for Affordable Medicines (AAM) has thrown its weight behind proposed legislation – the CREATES Act – to provide speedier recourse for generics firms blocked from accessing samples.
And in May, the FDA released a public list of pharma firms that may have blocked access to reference samples, with companies listed including such big hitters as Gilead, Celgene and Novartis . According to research commissioned by AAM, abuse of the REMS programme has an annual cost of $5.4bn in unnecessary medicine costs for patients.
Will this name-and-shame method be effective in discouraging this practice, and are stronger measures needed to stamp it out entirely? AAM vice-president of federal government affairs Michael Brzica lends his perspective.
Chris Lo: What was your initial reaction to the FDA's 'outing' of companies that may have blocked access to reference samples?
Michael Brzica: We certainly welcomed their decision to make this information public. We think it's a positive first step in drawing additional attention to the problem, but that being said, it's not a solution in itself. If you're a big company with a really robust pipeline, maybe that gets you to back down on this specific delay tactic, but if you're a smaller company with one or two products that are driving the majority of value for your shareholders, I don't think public shaming is going to get you to move off the dime very quickly. While the list is helpful, we still need Congress to act, and that's why legislation is going to be necessary to really solve the problem.
CL: How big is the problem of blocking access to samples, and how long has it been going on for?
MB: The problem stems largely from a 2007 law [FDA Amendments Act] that created the safety programme, the REMS programme. Drafters recognised, when they wrote the law, that there was an opportunity for gamesmanship here, and [unsuccessfully] tried to address it.
Our industry [generics manufacturers] started to encounter this almost out of the gate. There's a 2010 slide-deck from a law firm here in [Washington DC], the title of which is 'REMS: A Tool for Profitability'. That was in 2010, when law firms were kind of shopping this strategy around town to pharmaceutical companies, saying here's a great opportunity for you to artificially extend your monopoly. So we've been dealing with this problem for way too long, and it's unfortunate that I'm sitting here, ten years after the law was created, and everybody now recognises that this is an abuse.
CL: Could you pick out any examples of cases like this in the past that have been particularly egregious, or were instrumental in defining the problem?
MB: The FDA has said repeatedly that they've received over 150 inquiries about the problem. The two products that have gotten the most public-record and clear documentation of abuse this year are a drug called sodium oxybate – the brand name is Xyrem; it's used to treat sleep disorders and it's got an illicit use. Samples were freely available but [the company] used a different tactic to block generic competition, all within the context of the REMS programme.
The other product where sample access has been a real problem is for a drug called Thalomid, which is the brand name – thalidomide is the generic. Then there's another Celgene product called Revlamid, which is a derivative of Thalomid. Those two products have had probably the most widespread public release of documents related to how that abuse worked, or how that limitation on distribution worked, to the detriment of patients.
CL: How exactly do companies 'game' the REMS programme to deny sample access?
MB: Some of these drugs that are subject to REMS have got what's called Elements to Assure Safe Use – ETASU. ETASU typically limit the drugs' distribution in inter-state commerce, generally to just one wholesaler that distributes the drug, and oftentimes in conjunction with a single pharmacy, to which all patients have to go to get their product.
What that has the unintended impact of doing to our members is when they go and try to buy the drug from a wholesaler or a pharmacy, they can't go to any number of wholesalers or pharmacies, they're really limited to just one. So the brand company has got an insight into who is coming to buy their product in a way that they wouldn't in the normal market. So we go try to buy that product – the company never says, 'We're not going sell this to you because you're going to compete with us at a lower price'. They say, 'We're concerned about your ability to handle the product safely; if we sell this to you we might violate the law.'
So they'll hide behind the existence of the REMS programme as a pretext to basically keep a competitor from coming to market. Some companies, like Martin Shkreli's company, they'll set up these restricted distribution agreements with wholesalers that say, 'You can't sell this drug for research purposes,' or, 'You can't sell this drug unless it's to a named patient.' Generic developers can't meet those standards, and therefore these contracts have the same end result as the abuse of the REMS system.
CL: How will the CREATES Act help to close these loopholes?
MB: Once the FDA does their job and issues the certification, we now have an issue where we've got to enforce the law. The CREATES Act does that by empowering the parties most affected by the delay, namely the generic developer, to go seek an injunction from a federal court when they encounter these restrictions after they've gotten the certification, and after they try to buy the drug in the open market at the price it's being sold for. So the remedy here is limited injunctive relief to end the delay.
Our remedies right now are pretty limited. The FDA has set up a guidance process where we can go get a letter that takes them about a year to generate. But that letter basically goes to the brand company and says, 'We understand generic company X is trying to purchase your product – we know this company, we have reviewed their safety protocols; if you choose to sell them the drug, we will not hold you responsible and it will not be considered a violation of the law.' That letter doesn't have the force of law; it's a nice thing that the FDA does and we're grateful for it, but those letters really just go sit on a lawyer's desk.
The other option that some of our members have pursued – and these are larger companies that have the resources to expend on expensive lawsuits – is to sue the brand company on antitrust grounds. This behaviour is anti-competitive, it's a restraint on trade. Some of those lawsuits have been pending for many years; I think one of them has been in the federal court since 2013.
CL: What do you think of the FDA's list itself – does it include important details that you've pulled out to support your argument?
MB: From AAM's perspective, I think this confirmed what we already knew. We knew about a lot of the drugs, we had heard anecdotally from our members most of this information. What the list does nicely is tells you how widespread it is. When you see 14 or 15 different inquiries for one drug – if you could get 14 or 15 manufacturers to be in a market for that one product, that's really when you start to see savings that are really significant. North of 90% in some instances.
What I think FDA could do, moving forward, is work with CMS [Centers for Medicare & Medicaid Services] and provide the public a sense of how much federal programmes are spending on these medicines. In the case of Revlamid, we know it's a lot. It's the second-highest product in Medicare's catastrophic coverage programme for Part D; overall it's the seventh-most expensive drug for the Medicare programme.
CL: The FDA under Scott Gottlieb seems to be taking a more assertive stance on issues that the agency hasn't always commented on – are you encouraged that the FDA is taking a position on these issues?
MB: Yes, absolutely. All credit to Scott Gottlieb; he's doing remarkable work in this regard. I think the leadership he has shown has percolated up to his boss. [Secretary of Health and Human Services] Alex Azar has really come out strong talking about the value of competition, and how generics and biosimilars can be used to provide some headroom for these more expensive therapies to provide the life-changing outcomes they can for patients.
We recognise that they're calling for a balance here. We want to protect innovation, we don't want to stand in the way of that – we'll benefit from it eventually. I think what everybody recognises here is that innovation is great, but innovation without access doesn't get us too far.