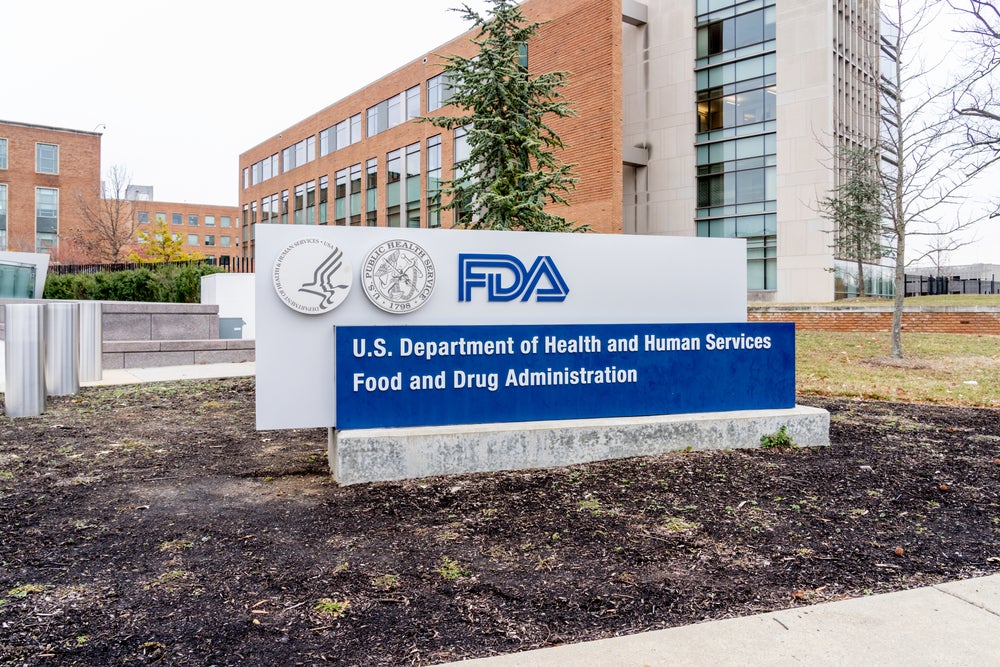 Although the risk of breast cancer increases with age, the disease can affect young patients too. More than 16,000 American women are diagnosed with the condition before they turn 40, yet treatment options for premenopausal patients with breast cancer are more limited than for women who have stopped having periods.
Several promising hormonal drugs are now approved to treat the disease, but younger women have been largely excluded from clinical trials assessing the efficacy of these breast cancer therapies.
New US Food and Drug Administration (FDA) guidance, published in draft form in November 2020, calls on pharmaceutical companies investigating hormonal breast cancer treatments to stop leaving premenopausal patients out of the picture.
Breast cancer is the second most common cancer among women in the US. The female hormones oestrogen and progesterone help some types of breast cancers to thrive. These tumours, called hormone receptor (HR) positive cancers, account for around two thirds of disease cases.
Treatments that reduce the amount of oestrogen in the body, or stop it attaching to cancer cells, are recommended for women with this type of breast cancer. Tamoxifen, one of the most commonly prescribed hormone therapies, is given to individuals with HR-positive breast cancer who are still having periods. But other hormonal treatments, such as Toremifene and Fulvestrant are generally only prescribed for women who have been through the menopause.
Skewing the results?
Premenopausal patients with HR-positive breast cancer have fewer drugs available to them largely because many potential treatments aren't tested in this group in clinical trials. This is, in part, because sponsors have worried that younger women's hormones could make the drug less effective, says Julia Beaver, chief of medical oncology at the FDA, who contributed to the draft guidance.
"Historically premenopausal women have been excluded from clinical trials that investigated the efficacy of hormonal drugs for the treatment of HR-positive breast cancer due to concerns about potential differences in how certain drugs would impact the hormonal axis for the treatment of premenopausal versus postmenopausal women," she says.
Financial reasons might have also played a part in the decision to largely exclude premenopausal breast cancer patients from hormone therapy trials. Given only around 6% to 7% of breast cancer patients are under 40, a smaller market means a lower incentive for drug development.
Some experts think the potential side effects young women might experience from hormonal treatment may have put pharmaceutical companies off too. "It can cloud the picture of the outcomes from the standpoint of the adverse events[…]," Ann Partridge, a medical oncologist at the Dana-Farber Cancer Institute told US health website Stat. "And so I think in order to avoid that cloudiness, it's easier just to say, 'Well, then we won't cover that population.'"
In some cases, separate trials of hormonal therapies have been conducted with younger breast cancer patients after efficacy has been proved in older women. But this has still resulted in delays in the availability of effective treatments for premenopausal women with hormonal breast cancer, says Beaver.
Better breast cancer treatments for younger women are desperately needed. Not least because this population is statistically more likely to have an aggressive form of the disease and to be diagnosed at an advanced stage than older patients.
Other types of treatment, such as chemotherapy, immunotherapy and targeted therapies that don't affect hormones have been shown to be just as effective in pre and postmenopausal people with breast cancer.
The FDA believes similar results may be seen with hormonal therapies provided the younger patients are already taking an oestrogen-supressing therapy like Tamoxifen.
"The inclusion of premenopausal women in breast cancer oncology product development programmes will result in more complete clinical information to inform clinical decision making and bring safe and effective therapies in a timely manner to this patient population," says Beaver.
Cost vs benefit
Pharmaceutical companies may be right to worry about side effects. Hormone blockers come with a cost for pre-menopausal women. They can trigger menopausal symptoms such as hot flushes, weight gain and even bone loss.
But some women may view these potential downsides as acceptable trade-offs in exchange for cancer obliteration. And the US National Center for Health Research, a non-profit think tank that conducts research on a range of health issues, argues that determining adverse events is another reason younger individuals with breast cancer should be included in trials of hormonal therapies.
"The inclusion of premenopausal women in breast cancer drug development programs will allow the clinical trials to be applicable to a larger population, bring access to safe and effective breast cancer therapies to premenopausal women with breast cancer, and at the same time provide valuable information of importance to premenopausal breast cancer patients so that they can make informed treatment choices," said the organisation in a statement.
A final version of the FDA guidance will be released later this year to provide sponsors with full recommendations on the inclusion of premenopausal women in breast cancer trials.
The guidelines are part of the agency's broader efforts to expand oncology trials and therapies to more patients, such as younger people and those with HIV, hepatitis B or C, organ dysfunction and cancer that has spread to the brain.
"We want to make sure all the areas where eligibility can be broadened in a safe and scientific manner are encouraged," says Beaver.