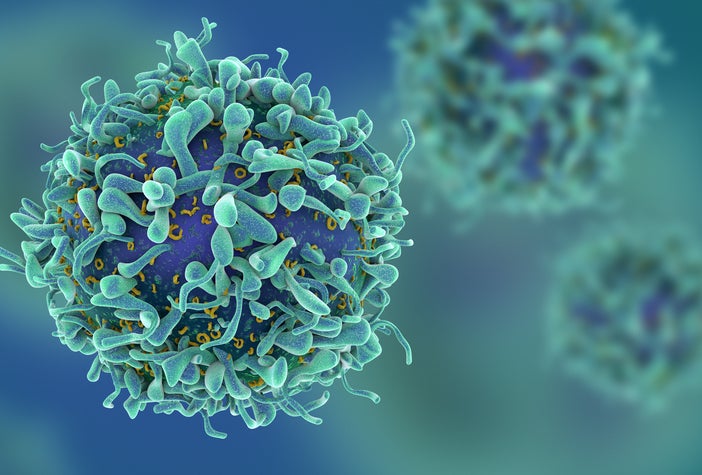 Massachusetts-based C4 Therapeutics (C4T) has closed a $150m Series B financing round led by Cobro Ventures. Other new investors that contributed to the round include, among others, Bain Capital Life Sciences, RA Capital Management and funds managed by T. Rowe Price Associates. In addition, C4T received $20m in venture debt funding from Perceptive Advisors.
The $170m in total funding will be used to "[get] our four lead products into the clinic by the end of 2022 and to continue investing in our discovery platform and pipeline", explains C4T CEO and co-founder Marc Cohen.
C4T's degrader drugs
C4T's four lead products comprise a "new class of small-molecule drugs that selectively destroy disease-causing proteins via degradation using the innate machinery of the cell", Cohen notes.
These so-called degrader drugs work by leveraging cells' natural quality control system. Cohen explains that they do this by bringing together "a cereblon E3 ligase with the protein target we want to destroy. The E3 ligase tags the protein with ubiquitin, which essentially marks it with a 'destroy me' label.  The cell's natural recycling machinery, known as the proteasome, recognises this tag, and chemically degrades the protein."
Created with C4T's proprietary TORPEDO platform, Cohen notes this protein degradation approach has multiple advantages over traditional drugs, bringing "the potential to treat a wider range of diseases, reduce drug resistance, achieve higher potency, and decrease side effects through greater selectivity".
C4T first realised that degraders could be used to make powerful new drugs from exploring the "Imid class of drugs (Revlimid, pomalimide) made by Celgene", says Cohen. The company also built upon the work of Jay Bradner, formerly of Harvard Medical School and the Dana Farber Cancer Institute, as well as Professor Craig Crews at Yale who leveraged the degradation mechanism to target disease-causing proteins.
Novel approach in specific cancers and haematologic malignancies
C4T is planning to file its first investigational new drug application for its lead programme, which targets a transcription factor that plays an important role in haematologic malignancies.
The other three main products in C4T's pipeline focus on different targets and indications, including sarcoma and genetically defined resistant solid tumours. One of these targets, cell- signalling target 1, is being studied in collaboration with Roche, following an agreement signed in January 2019.
C4T has also signed collaboration agreements with Biogen for neurological indications, such as Alzheimer's and Parkinson's.
Cohen explains that C4T chose these targets and indications because they had "large market opportunity" or were "rare and orphan products". Its targets "have a high unmet medical need, are not addressable or are incompletely addressed by existing modalities, are de-risked from a toxicity perspective and have potential for an accelerated regulatory pathway or where we believe our degrader can be a significant improvement on the current standard of care".
Bright future for C4T's degradation approach
Cohen is very optimistic about the promise of C4T's degrader drugs to substantially transform medicine: "I predict that targeted protein degradation drugs through C4T and others will make a bigger impact on healthcare and patient lives than many of the other modalities that exist today."
Investors in this latest funding round agree. Perceptive Advisors chief investment officer Adam Stone noted: "C4 Therapeutics is a pioneer in this exciting and promising new protein degradation space.
"With their strong science and world-class team we have no doubt that they will be able to bring powerful new therapeutics to patients and we are excited to collaborate with C4T on this important mission."
"C4T remains at the forefront of this novel modality," added Cobro Ventures managing director Todd Kaloudis. "We are proud to support C4T in its mission to destroy disease-causing proteins and deliver breakthrough treatments for significant unmet medical needs."
Verdict deals analysis methodology
This analysis considers only announced and completed deals from the GlobalData financial deals database and excludes all terminated and rumoured deals. Country and industry are defined according to the headquarters and dominant industry of the target firm. The term 'acquisition' refers to both completed deals and those in the bidding stage.
GlobalData tracks real-time data concerning all merger and acquisition, private equity/venture capital and asset transaction activity around the world from thousands of company websites and other reliable sources.
More in-depth reports and analysis on all reported deals are available for subscribers to GlobalData's deals database.