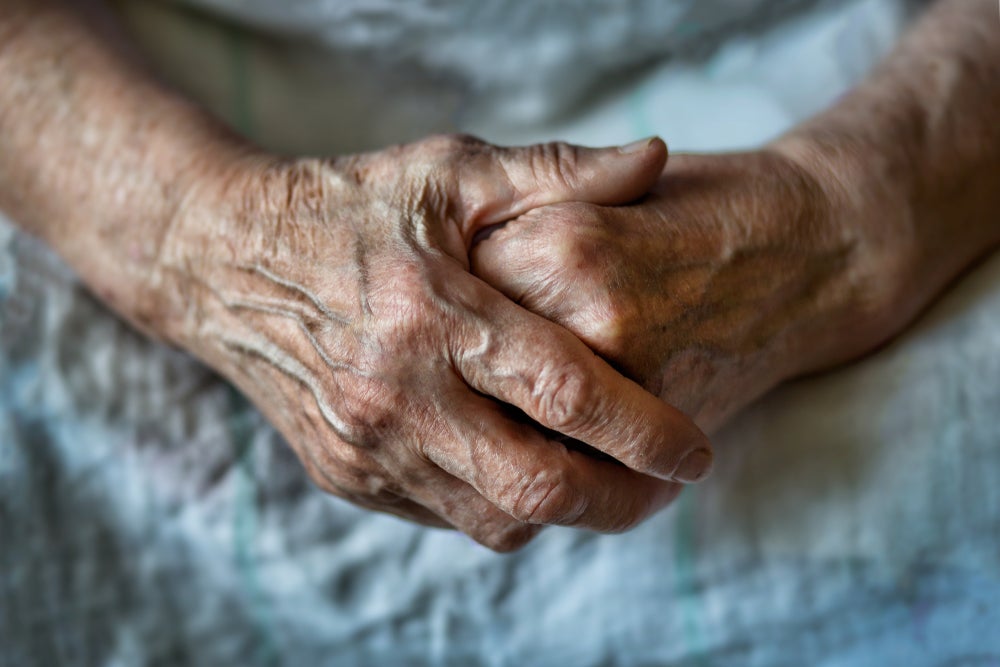 Google-backed Calico Labs is an R&D company with quite the mission: combatting the ageing process. Founded in 2013, and with former Genentech CEO Arthur Levinson at the helm, the company hopes to uncover the biological pathways of ageing and the diseases that come with it, and develop treatments that allow people to live for longer.
Calico takes an interdisciplinary approach to drug discovery, leveraging advanced technology and computing as well as "inventing new methods when existing technology and approaches do not meet our needs". The company is big on collaboration; though Calico has its own state-of-the-art tech and a sizeable team of experts, it has forged long-running partnerships with academic groups and biopharmaceutical companies to partner with and learn from.
Collaboration with AbbVie
In 2014, Calico entered a research partnership with global biopharma AbbVie to uncover and market novel treatments for age-related diseases such as neurodegeneration and cancer. The companies extended their collaboration by an additional three years in 2018.
This month, the AbbVie-Calico alliance saw yet another extension. With each party contributing an additional $500m to the endeavour, the partnership will now see Calico responsible for research and early development until 2025 and advancing collaboration projects into Phase IIa through 2030. AbbVie provides scientific and clinical development support, as well as the commercial know-how to lead future development and commercialisation efforts.
Since they first joined forces seven years ago, AbbVie and Calico have produced more than 20 early-stage programmes for diseases across immuno-oncology and neurodegeneration. While details about their pipeline are scarce – Calico has been light on detail since its inception – the companies have said they have three neurodegeneration and cancer targets in the clinic, including a lead immune-oncology target with two PTPN2 inhibitors currently in Phase I studies.
Commenting on the partnership's most recent expansion, AbbVie senior vice president of R&D and chief scientific officer Tom Hudson said: "Our collaboration has evolved into an innovation engine, particularly for novel targets in the oncology and immuno-oncology space, that could break new ground for challenging, age-related diseases."
Both parties will share the costs and profits of the collaboration equally.
Other key partnerships
In 2014, Calico entered into a partnership with the Broad Institute of MIT and Harvard to advance the understanding of age-related diseases and translate the findings into novel therapies. The collaboration leverages the institute's deep genetics and biology expertise and novel drug-discovery technology to understand the mechanisms of ageing, and develop new treatments for diseases commonly associated with the process.
A year later, in 2015, the company teamed up with University of California institute QB3 to conduct research into longevity and age-related diseases. Funded by Calico, the partnership aimed to identify and support QB3 research projects focused on the mechanisms of ageing. The deal consisted of a broad sponsored research agreement to enable collaboration between Calico and multiple QB3 laboratories on specific research programmes related to ageing, and a grant mechanism to support QB3-led longevity research. Calico has the option to obtain exclusive rights to discoveries made as a result of the sponsored research agreement.
In December 2020, an experimental drug, developed by University of California scientists and licensed by Calico, was found to reverse age-related declines in memory and mental flexibility in mice. The drug, ISRIB, had already shown itself in lab studies to be effective in – amongst other things – restoring memory function months after traumatic brain injury, reversing cognitive impairments in Down syndrome and preventing noise-related hearing loss.