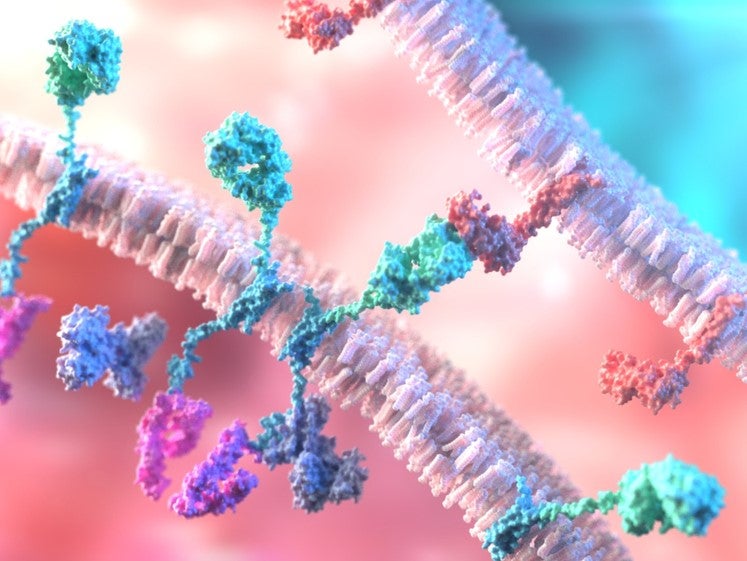 Chimeric antigen receptor T-cell (CAR-T) therapies are a form of cell therapy where a patient's T-cells are genetically engineered to recognise a specific antigen on cancer cells and initiate an immune response against them.
Two CAR-T therapies have been approved to date– Novartis' Kymriah for B-cell acute lymphoblastic leukaemia (ALL) and Gilead's Yescarta for relapsed or refractory large B-cell lymphoma.
Although this completely personalised treatment approach has been greeted with enormous optimism by patients and their relatives, it has been a significant challenge for healthcare providers, payers and insurers, thereby creating barriers to patient access.
This is primarily because of high price tags – more than $400,000 per patient, making them among the most expensive drugs on the market – as well as the complex, personalised manufacturing process and the need for highly skilled staff for administration.
In April 2019, two years after Kymriah's FDA approval, the Centre for Medicare and Medicaid Services (CMS) moved to increase its contribution to reimbursing CAR-T therapies through Medicare from 50% to 65% with the aim of supporting broader access to this transformative treatment option.
Cambridge Consultants' Synthetic Biology business development manager James Hallinan aids the navigation of the CAR-T reimbursement landscape by explaining the CAR-T reimbursement processes in the US, the challenges in funding CAR-T and how high prices and other factors negatively impact patient access to CAR-T therapies.
Allie Nawrat: How were CAR-T therapies initially reimbursed in the US?
James Hallinan: It is a tangled web in the US [because there are] both private insurers and public systems like Medicare . Medicare came on board early on with two approaches: for outpatient-administered CAR-T therapies, they reimburse at a level commensurate with what the companies have been charging, and for inpatient administered they had been priced at around 50% of what the companies were charging.
On the private insurance side [it has been done] entirely on a case-by-case basis. Individual patients have had to talk with their insurer and their care provider, then all…[have to] come to an agreement. Of course, that's not ideal; the insurers themselves [want] to establish common principles that make sense, and get some certainty to patients, but that is still being developed.
The other big complication is that the cost of the therapy is only one portion of the total cost of the treatment. A lot of patients getting these CAR-T therapies suffer from significant side effects, which requires inpatient care, and often intensive care, for several days. That is obviously very expensive to deliver as well; hospitals in the US are not getting that reimbursed through the normal Medicare channels at the moment. Although Medicare is looking at what it can do to resolve and bring some clarity to that, private insurers have a whole discussion with the hospital and with a patient about what hospitalisation needs to be covered by the insurer.
In Europe, and in the UK especially, you have a more socialised healthcare system in place, where hospitalisation costs are just being borne by the system at the moment. [Whereas,] the US has been in a situation for many decades where their hospital costs are inflated and out of step with the rest of the Western world; something has got to be done to bring those costs down.
There have been some estimates that the total cost of treating a patient with a CAR-T therapy in the US, including the cost of the medicine itself, is in the range of $800,000 to $1.5 million. The actual cost of the drug is around $400,000 so a significant cost of delivering the treatment is not the cost of the drug itself. All that other cost is, to an extent, out of the hands of the pharmaceutical companies.
AN: How does the new approach recently announced by CMS differ from the initial approach? Do you think it will improve patient access?
JH: They made an announcement in April that they were going to increase the amount that they pay for the therapy [when it is] delivered in an inpatient setting from 50% to 65%. It's a welcome step and signal that Medicare understands that the cost of providing this treatment is a barrier to access.
This will help [improve patient access], but it still focuses on the cost of the drug and not the overall cost of the treatment. We have to do something about getting these costs, both of the drug product and also have the hospital treatment, down.
I think we need to look at the development of companion diagnostics to better understand which patients are likely to require significant additional hospital care after the administration of the drug. At the moment there are not a lot of good indicators for which patients are going to suffer significant side effects. Better understanding this would mean payers can better stratify those patient groups.
AN: How can CMS bring down or and help fund hospitalisation costs associated with CAR-T therapies?
JH: At the moment when these patients are being hospitalised post-treatment, they're still going back to Medicare and seeking reimbursement. Medicare has started to suggest that it's going to provide some reimbursement codes, the same sorts of codes used for autologous bone marrow transplants.
There are certainly administrative solutions to the challenge that Medicare is coming up with; having a reimbursement code is very important [in itself].
However, the total amount of money required is still a significant challenge. There are a number of hospitals that are losing money [because of] these treatments.
Of course, it is early days and there is hope that as more and more treatments come on to the market and get approval, the costs will start to drop. I think there is [already] some downward pressure on the cost of the drug; for example, in Japan, they've agreed a price point of $306,000 per patient and in France and Germany we're looking at €320,000 or €350,000.
However, there is less downward pressure on the cost of subsequent treatment, because intensive care costs tend to be rising.
AN: What are the other patient access barriers to CAR-T therapies beyond high prices?
JH: So far they have only been licenced for two indications, the first of which is pretty narrow: paediatric response, refractory ALL, which there are only around 700 patients a year in the UK. But we are only talking about a few thousand patients in total, rather than tens of thousands for other cancers. So [to tackle patient access] we need to expand the range of indications CAR-T is effective for. The nice thing about CAR-Ts is that, in theory, because these are programmed to target a particular tumour antigen, you could target them to attack any tumours with well-defined markers. There is a lot of work going on in earliest stage clinical programmes to look at attacking other types of both haematological tumours, and also solid tumours.
Another significant problem for patient access is the manufacturing process; these are personalised for each patient and they tend to be manufactured in extremely complicated, very manual processes. We need make them in more automated circumstances where the skill requirement comes down, and subsequently the cost [does too].
Also, administering these treatments is a highly skilled process; it cannot be done at your local district general hospital, you need a highly specialised centre, usually those with large bone marrow transplant programmes. So expanding the pool of skilled workers needs to happen.
[Another] barrier to access is clinician awareness. For the vast majority of oncologists in the world, this is still an area that is full of a lot of excitement, but also a lot of uncertainty. Alot of education needs to be done for the clinicians.
Also, patient advocacy groups are getting involved in supporting patients. For instance, the first patient treated with CAR-T in the US was Emily Whitehead and the Emily Whitehead Foundation is doing a fantastic job in educating patients about what's involved in the treatment and the side effects, as well as helping them to navigate the reimbursement maze.