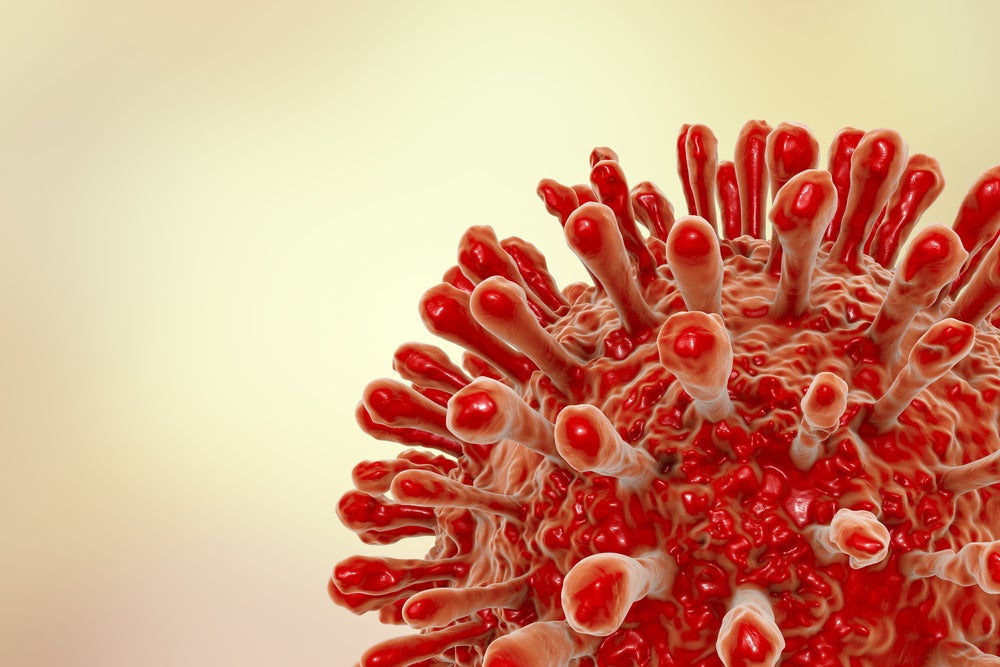 Once a certain death sentence, HIV infection has now become a manageable condition. This is due to the introduction of antiretroviral medications that can reduce viral load to the point of undetectability, meaning the person never develops AIDS and can't pass on the virus.
Since 2012, there has been another weapon in our armoury too – namely pre-exposure prophylaxis (PrEP), a medication HIV-negative people can take to minimise the risk of contracting HIV. The World Health Organization recommends PrEP for anyone at substantial risk of HIV infection, including men and transgender women who have sex with men, people who inject drugs, and young women and girls in high prevalence parts of the world.
These tools, as part of a broader prevention plan, have gone a long way towards reducing the incidence of HIV and AIDS. Around 1.7 million people contracted HIV in 2019, down 23% since 2010, while AIDS-related deaths have dropped by 60% since their peak in 2004.
However, as of the end of 2019 there were still around 38 million people worldwide living with HIV, and only 67% were accessing antiretroviral therapy. Rollout of PrEP has been sluggish, with limited access in many countries. The world has a long way to go if we are to meet the UNAIDS commitment to end the AIDS epidemic by 2030.
Among other initiatives, we badly need new PrEP options that would better suit the needs of vulnerable groups.
"In many countries, existing prevention methods are not always available, and when they are, the people who can benefit from them are not sufficiently empowered to use them," says Matteo Cassolato, technical lead for HIV prevention at Frontline AIDS. "We also know that the current prevention toolbox still does not have enough acceptable and effective HIV prevention options that work for women."
An alternative to the daily pill
At the moment, the only option available for HIV prophylaxis is a daily pill, Truvada, which is very effective when used as prescribed. Unfortunately, uptake has been slower than expected, and the drug isn't reaching some of the populations who most need it.
"The ability to continue adhering to the daily pill has been challenging for many of these same vulnerable populations," points out Alex Rinehart, medicine development leader, PrEP, at ViiV Healthcare. "The development of alternative agents for HIV prevention can increase choices and acceptability among individuals who are most vulnerable to acquiring HIV."
In May 2020, ViiV Healthcare announced that its investigational PrEP drug, injectable cabotegravir, was 69% more effective than daily pills at preventing HIV infection. The trial group included 4,600 men and transgender women who have sex with men, across seven countries.
In November, it announced the results from a different cabotegravir trial, which enrolled cisgender women in sub-Saharan Africa. It found that cabotegravir was 89% more effective than the standard of care. These results were so conclusive, the blinded phase of the study ended prematurely to give all participants chance to receive cabotegravir.
The drug has now received a Breakthrough Therapy Designation from the FDA, and ViiV Healthcare is working towards submitting a New Drug Application to the FDA in the first half of 2021. While the drug is being billed as highly promising, some analysts believe that patients may still prefer Truvada.
The benefits and drawbacks of Truvada
Truvada is a once-daily prescription medicine for HIV-negative adults and adolescents at risk of HIV. It's a combination of two drugs, emtricitabine and tenofovir disoproxil fumarate and is also known as TDF/FTC. When taken daily, it is at least 90% (and perhaps up to 99%) effective, although this figure drops sharply when people are less compliant.
It is very easy to administer (you only need take a tablet), which could give it the edge over cabotegravir in terms of convenience. What's more, since going off patent in the US last September, the price has plummeted.
"Cabotegravir is administered in a clinical setting – it requires the individual to go to a clinic and have an injection for two hours – whereas Truvada you can easily take at home," says Dr Arafa Salam, infectious diseases analyst at GlobalData. "Before it lost its patent in the US, it cost $1,780 for a 30-day dosing regimen, but now the price has gone down to about $40. When cabotegravir comes out, it'll be around $1,800 if not $2,000, just because it's a new drug on the market."
In terms of downsides, Truvada is clinically less effective than cabotegravir, and it isn't suitable for people with renal failure. Adhering to the treatment regime can also pose problems.
One 2019 study cited 'stigma, health systems inaccessibility, side effects, competing stressors, and low HIV risk perception' as barriers to adherence among young gay men and transgender women of colour. (In the US, around half of new HIV infections occur among black and Latino men, who are far less likely than white men to take Truvada.)
It may also be unsuited to patients who need special privacy and discretion from their sexual partners.
"This is especially important for empowering women who would no longer have to fear negotiation of HIV protection with their sexual partner," says Rinehart.
The benefits and drawbacks of cabotegravir
Cabotegravir is an injectable drug, which needs to be administered in the clinic once every two months. In the trials, cabotegravir showed impressive efficacy, of higher than 99%. This was especially true in the trial featuring cisgender women – only 0.22% of women taking cabotegravir contracted HIV, compared to 1.79% in the Truvada group.
"While TDF/FTC tablets need to be taken daily to be effective, cabotegravir's long half-life means that injections only need to be taken once every two months, and this makes long-acting prevention possible," says Cassolato.
"Basically, we're not only looking at a new method of HIV prevention, but potentially a better method for people at high risk of HIV infection who may struggle with adhering to daily pill treatment long-term."
This may include young women and adolescent girls in sub-Saharan Africa, who are highly susceptible to HIV infection. While oral PrEP is already available to these groups, some face challenges with the regimen and struggle with the stigma of taking the medicine. Injections every two months could be a solution – allowing them simply to forget about HIV the rest of the time, and hide their decision from sexual partners.
"The HPTN 084 study in women is particularly important because there hasn't been consistent evidence of the effectiveness of oral PrEP for women," adds Rinehart. "Women need more effective choices for HIV prevention. If approved, long-acting cabotegravir will provide an option that reduces the number of annual dosing days from 365 to six."
On the flipside, some patients may find the injection difficult, time-consuming and painful, and the cost may pose a barrier to uptake.
"In the US, not many insurance companies may fund that drug when there's a similar prevention available far more cheaply," says Salam. "In the UK, the NHS may not fund cabotegravir just because of its high cost, so it may end up only being used for patients who can't use Truvada, such as patients with renal failure. The cost may also limit its uptake in African countries, which are economically less developed."
The future
While cabotegravir has not yet been approved, the data is very strong and we can expect to see a decision from the FDA this year. After that, we will face questions about how the drug can be integrated into healthcare systems.
"As exciting as these initial results may be, it's important to acknowledge that they are a starting point," says Cassolato.
"There are now important real-world implementation issues that need to be addressed, such as assessing how acceptable the new drug is, as well as its delivery method, and understanding how HIV prevention programmes would need to be adjusted so that this method can be delivered safely and effectively to all those who would benefit from it."
The likely scale of its uptake is open to question. However, it seems that cabotegravir will be an important addition to HIV prevention programmes across the world – not least because the trials specifically addressed the needs of vulnerable groups who struggle with Truvada.
"In general, the opportunity to bring a new option for the HIV prevention toolbox for the first time in almost ten years, which could perhaps begin to significantly slow down the epidemic, is a possibility that the field of HIV prevention and ViiV Healthcare is very excited about," says Rinehart.