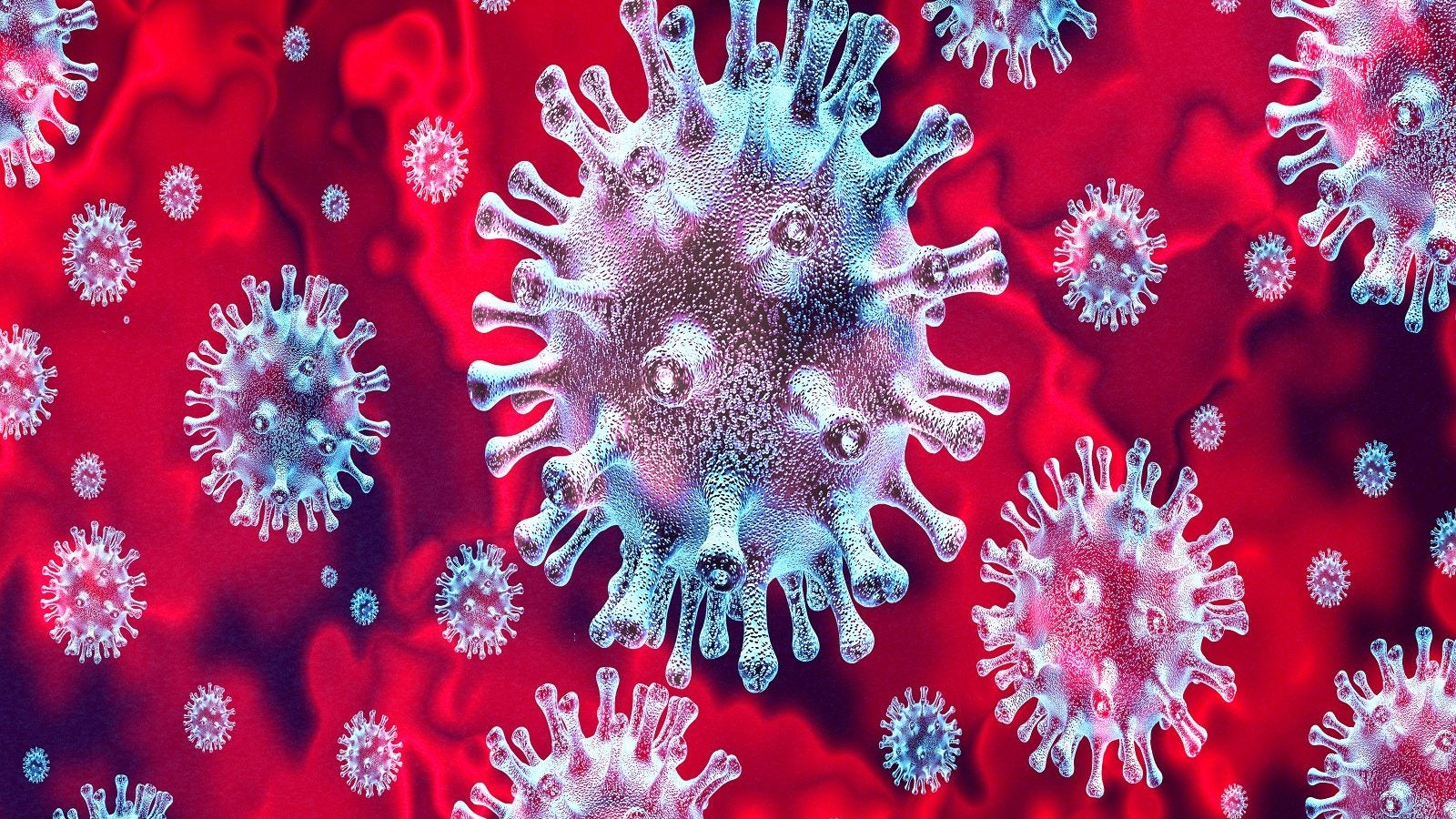 Visit our Covid-19 microsite for the latest coronavirus news, analysis and updates
Follow the latest vaccination developments on our Covid-19 Vaccine Tracker page
---
GlobalData's latest Coronavirus Influencers dashboard is now live on Pharmaceutical Technology and it enables you to track the latest developments related to the coronavirus outbreak and follow twitter activity of leading influencers on the epidemic.
21 Mar:

First death in Singapore, Israel

– Singapore's health ministry confirmed the first two deaths in a 75 year-old female national and a 64 year-old man from Indonesia. The country has at least 385 confirmed cases.

– Israel's first death from the coronavirus is an 88-year-old man with other illnesses. The country reported 705 cases so far.

Papua New Guinea confirms first case

– Papua New Guinea Prime Minister James Marape confirmed the country's first COVID-19 case.

– The patient is a 45-year-old mine worker who arrived from Spain via Singapore.

– The country banned all international flights for one week starting on 22 March.

US vice president's staff member tests positive

– The White House reported that a member of Vice President Mike Pence's staff tested positive.

– Pence's spokeswoman said that the staff member did not have 'close contact' to the vice president or President Donald Trump.

– According to the CDC, the US has 15,268 cases and 201 deaths.

New Zealand introduces new alert system

– New Zeland Prime Minister Jacinda Ardern placed the country at two on a four-level COVID-19 alert system.

– People have been asked to avoid non-essential travel within the country and those aged above 70 have been advised to stay at home.

– The nation confirmed 13 new cases to total 52. The health ministry said that community transmission could not be ruled out among the new cases.

South Korea records 147 new cases

– The Korea Centers for Disease Control and Prevention recorded 147 new cases, which take the total to 8,799.

Eighth Diamond Princess death

– Japan's health ministry reported that a Canadian national who was on board the Diamond Princess cruise ship died of COVID-19.

– This marks the eighth coronavirus death among the cruise passengers.

New deaths, cases in Turkey

– The number of cases in Turkey increased to 670 from 359 a day earlier. Also, the total fatalities in the nation reached nine.

China's Wuhan reports no new cases

– China's Wuhan city and its Hubei province registered no new cases for the third day in a row as of 20 March. However, the province saw seven deaths, of which six are in Wuhan.

– The mainland China reported 41 new cases, all of which were imported.

– China has a total of 81,008 cases and 3,255 deaths. A total of 71,740 patients had been declared cured and released from hospital.

Death toll tops 11,300

– The number of deaths from the novel coronavirus exceeded 11,300 globally while the total infections increased to more than 275,400, as of end of 20 March.

– Meanwhile, the number of worldwide recoveries exceeded 88,200.
20 Mar:

UK closes pubs, cafes and bars, and announces other measures

– In his daily briefing, the UK Prime Minister Boris Johnson announced that cafes, pubs, and bars to close, as well as shops, theatres and leisure centres, are to close to protect public health.

– The government are deferring taxes to the end of the financial year, as well as waiving VAT for some businesses. It will also provide a job retention scheme to pay 80% of wages for those who cannot work due to the pandemic.

Syria bans visitors

– Syria banned entry of visitors from multiple countries affected by the coronavirus pandemic. The government said that the cases in the nation remain zero.

Cases in Mexico cross 200

– Mexico's health ministry reported that the total number of cases in the country increased from 164 to 203.

UK reports 33 new deaths; total 177

– The death toll in the UK increased by 33 to 177.  The number of confirmed cases in the country reached 3,983.

Germany cases jump to 13,957


– Germany's Robert Koch Institute (RKI) reported that the number of cases surged by 2,958 to 13,957.

– The number of deaths increased by 11 to 31.

Spain's deaths cross 1,000

– The death toll in Spain increased to 1,002 from 767, said the country's health emergencies chief Fernando Simon .

– The number of cases jumped to 19,980 from 17,147 on Thursday.


Cape Verde, Madagascar confirm first case 

– Cape Verde reported its first coronavirus case in a 62-year-old British national who arrived on 09 March.

– Madagascar President Andry Rajoelina confirmed the country's first three cases.

Cases in Ireland reach 557

– The total number of cases in Ireland increased to 557 from 366 the previous day.

– According to the health department, this is the highest daily jump so far.

Qatar confirms eight new cases; total 460

– Qatar has confirmed eight new cases, taking the overall tally to 460.

– The health ministry approved home quarantine as a second option for families arriving from overseas, after passing mandatory medical examination.

New deaths and cases in Iran


– Iran reported 149 new deaths, taking the total to 1,433 amid, while the  confirmed cases neared 20,000.

Cases rise in Taiwan, Indonesia, Hong Kong, Philippines

– The number of cases in Taiwan increased to 135, including two deaths.

– Indonesia cases jumped to 369, with 32 fatalities.

– Hong Kong's cases surged to 256, while the Philippines recorded 230 cases and 18 deaths.

South Africa cases reach 202

– South Africa's Health Minister Zweli Mkhize reported that the number of cases in the country increased to 202.

130 new cases in Malaysia

– Malaysia registered 130 new cases, bringing the total to 1,030.

– Of the new cases, 48 are traced to a religious gathering of around 16,000 participants near the capital, Kuala Lumpur.

– More than 670 cases in Southeast Asia have been linked to this gathering in Malaysia.

Singapore sees 40 new cases

– With 40 new confirmed cases, the tally in Singapore increased to 385. Majority of the new cases are said to be imported from the UK.

Belgium cases top 2,000

– The number of cases in exceed 2,000 to total to 2,257, while the number of deaths surged to a total of 37.

Fifth death, new cases in India


– India reported its fifth death while the total confirmed cases increased to 224, including one case from Punjab.

South Korea reports 87 new cases

– South Korea confirmed 87 new cases and three additional deaths, bringing its totals to 8,652 cases and 94 deaths.

No new cases in Wuhan for second day

– China's epicentre, Wuhan city in Hubei province, recorded no new cases of infection for two consecutive days as of 19 March.

Death toll crosses 10,000 worldwide

– The COVID-19 death toll has crossed 10,000 across the world, as of the end of 19 March.

– The total number of infected people has increased to 244,000 while the recoveries stand at 86,000.

Italy's death toll crosses China's

– The death toll in Italy stands at 3,405, surpassing the number of deaths in China which stands at 3,252.

– The total confirmed cases in Italy stands at 41,035, more than half of that in China which stands at 81,193.
Follow the latest updates of the outbreak on our timeline.
On 31 December 2019, the Chinese authorities reported a case of pneumonia with an unknown cause in Wuhan, Hubei province, to the World Health Organisation (WHO)'s China Office. As more and more cases emerged, totalling 44 by 3 January, the country's National Health Commission isolated the virus causing fever and flu-like symptoms and identified it as a novel coronavirus, now known to the WHO as 2019-nCoV.
What is coronavirus?
Coronaviruses are a group of viruses that cause respiratory tract illnesses, including the common cold, but can sometimes be more serious, particularly for infants, the elderly and patients with weak or compromised immune systems, according to the US Centres for Disease Control and Prevention (CDC).
This viral pathogen was responsible for the Middle East Respiratory Syndrome (MERS) and Severe Acute Respiratory (SARS) outbreaks.
The 2003 SARS outbreak also emerged from China and was believed to be responsible for 8,000 cases and around 800 deaths. There was some controversy about the Chinese authorities' management and alleged cover up of the impacts of the virus.
The first identified case of MERS occurred in 2012 in Saudi Arabia, and the outbreak was primarily contained in the Arabian Peninsula. However, there was a larger outbreak in the Republic of Korea in 2015, transmitted by someone who had visited Saudi Arabia, the UAE and Bahrain. There were approximately 186 cases and 36 deaths from this outbreak.
What are the coronavirus symptoms?
Unfortunately, the symptoms of 2019-nCoV are similar to normal flu symptoms – including fever, a cough and shortness of breath – making them difficult to spot. The CDC noted that symptoms may emerge between two and 14 days after exposure to the virus.
Patients are advised to present themselves to a healthcare professional if they have these symptoms. For patients outside of China, they are advised to do so if they have recently returned from China or have been in close contact with someone else who has and exhibited these symptoms.
Following a consultation, the patient will then undergo laboratory-based diagnostic testing for the virus.
Current global spread of the virus
According to WHO data, as of 20 January, there were 282 confirmed cases of the virus, 278 of which originated in China, centred around the city of Wuhan and the surrounding region with 258 cases. Of the 278 Chinese cases, 51 people were severely ill, 12 were in a critical condition and six deaths had been reported from Wuhan.
On 13th January, Thailand reported the first imported case of 2019-nCoV from someone who had travelled to Wuhan. Within a week there was another confirmed case in Thailand, as well as one case in Japan and one in the Republic of Korea.
There were reports of further cases in Taiwan and in Australia on 21 January. On 22 January, the US CDC reported the first case of 2019-nCoV in the US, causing the benchmark S&P 500 index to slide 0.3% on the stock market, according to the Financial Times.
Between 22 and 29 January, the disease continued to spread throughout Asia – new cases emerged in Singapore, Hong Kong, Sri Lanka, Cambodia, Nepal and Malaysia. Outside of East Asia, new cases have emerged in France, Germany, the UAE and Canada. Keep up-to-date with the countries affected here.
The UK is yet to report a case of 2019-nCoV and is seeking to screen everyone who has arrived from Wuhan since mid-January.
Chinese authorities estimated that on 22 January there were as many as 453 cases on the mainland and three further deaths in Hubei province, bringing the total death toll to nine. As of 29 January, the number of cases globally has reached 6,000 and the number of deaths have exceeded 100.
How is the coronavirus transmitted?
Although initially it was thought that 2019-nCoV was spread only through human contact with animals because the source of the outbreak was believed to be a fish and live animal market in Wuhan, Chinese authorities have confirmed that the coronavirus can also be spread through human-to-human contact.
Germany and Japan have confirmed domestic transmission of the virus from a person who had recently visited Wuhan to someone who had not visited the city or China in general.
Responding to the coronavirus outbreak
As a result of the rapid spread of the illness from people travelling from Wuhan, the city's authorities have imposed travel restrictions on people with fever or flu-like symptoms.
The Chinese federal authorities have implemented similar travel warnings and restrictions in the run up to the Lunar New Year celebrations over the weekend of 25 and 26 January. Infrared thermometers have been installed at airports, railway stations, long-distance bus stations and ferry terminals.
In a statement on the China National Health Commission's website, Chinese President Xi Jinping said "all-out efforts must be made in the prevention and control of the contagion", and called on "party committees and governments at various levels as well as relevant departments to make people's lives and health a top priority, devise meticulous plans, mobilise all available resources and take concrete and effective measures to contain further spread of the sickness."
Chinese authorities also shared the genetic sequence of 2019-nCoV early in January to support the diagnosis of potential patients around the world, as well as aid the creation of vaccines against this novel virus.
GlobalData infectious diseases analyst Philipp Rosenbaum wrote in a company Comment Wire: "Rapid identification of pathogens and information sharing are imperative to allow global surveillance to contain the spread of the disease, especially during the ongoing cold and influenza season, as coronavirus infections initially show similar symptoms to respiratory-related hospitalizations due to cold and influenza."
In addition, authorities in the Central province of Henan, which neighbours the Hubei province where the outbreak began, have banned the sale of live poultry in an attempt to prevent animal-to-human spread of 2019-nCoV.
Other countries have also begun screening passengers arriving from China and Hong Kong for 2019-nCoV – the US initiated screening at its major hub airports on 21 January. In addition, the Financial Times has reported that Russia has strengthened controls across its over 4,000km border with China.
WHO's response to the outbreak
On 22 January, the WHO convened an emergency meeting, which Chinese authorities will attend, to discuss whether the 2019-nCoV outbreak should be classed as a public health emergency and what recommendations should be made on how to manage the condition.
The WHO decided to not yet declare this outbreak a global healthcare emergency, but the supranational body has increased its assessment of the global risk from moderate to high.
The organisation's senior leadership team, led by director-general Dr Tedros Adhanom Ghebreyesus, held a meeting with Chinese President Xi Jinping on 28 January. The two parties shared up-to-date information about the status of the outbreak and how they could further work together to improve containment – the WHO agreed to send international experts into China to support further assessments of the severity of this ongoing outbreak and provide guidance on continued prevention and management efforts.
The WHO has also continued communicating with and advising other countries that are dealing with cases of coronavirus. Additionally, it has created the Global 2019-nCoV Clinical Data Platform to inform global public health responses to the outbreak.
Vaccines and drugs in the pipeline for 2019-nCoV
Currently, there is a focus on prevention and controlling the spread of this novel coronavirus, as there are no specific treatment options available for this particular strain of the virus.
However, various researchers and companies are using the genetic code of virus shared by the Chinese Government to support the development of vaccines specifically against 2019-nCoV.
The Norway-based Coalition for Epidemic Preparedness Innovations (CEPI) is one group leading the field. It has funded three projects – one by Inovio , the second with the Australian University of Queensland and the third with Moderna , which will work with the US National Institutes of Health and National Institutes of Allergy and Infectious Diseases.
CEPI CEO Richard Hatchett commented: "Given the rapid global spread of the nCoV-2019 virus the world needs to act quickly and in unity to tackle this disease. Our intention with this work is to leverage our work on the MERS coronavirus and rapid response platforms to speed up vaccine development.
"Our aspiration with these technologies is to bring a new pathogen from gene sequence to clinical testing in 16 weeks."
Other companies also working on developing a vaccine include Janssen and Novavax; the latter previously developed a vaccine against MERS.
In addition, some companies are investigating whether existing anti-viral drugs could be successfully repurposed to treat this novel type of coronavirus; some of these are drugs that have shown efficacy against MERS and SARS previously. This approach has been the primary focus of the Chinese Academy of Sciences; researchers in the country are already testing 30 compounds against 2019-nCoV.
This story is developing. Please check in for updates, and follow our timeline of the coronavirus outbreak.