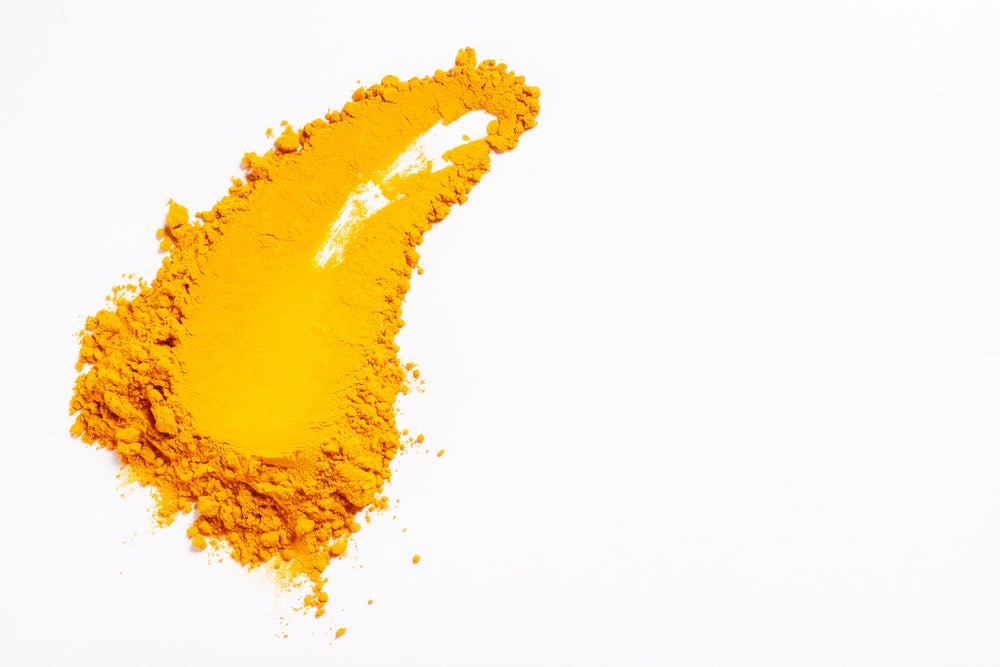 Turmeric has a complicated history within medicine. On one hand, it has been used within Ayurvedic medicine for thousands of years, predominantly to treat sprains and boost digestive function. It is considered highly bioactive, has anti-inflammatory and antioxidant properties, and has latterly gained a reputation as a superfood.
On the other hand, its best-known active compound, curcumin, has failed to live up to its hype. In 2017, a review into the scientific literature on curcumin suggested that the compound had few actual health benefits.
Because it is so unstable and reactive, it quickly disintegrates within the body, and does not have the kind of properties you would ideally seek in a drug candidate. In fact, with a bioavailability of less than 1%, curcumin is considered by some researchers to be a therapeutic dead end.
"Numerous in vitro, preclinical, and clinical studies have confirmed its therapeutic potential for diseases including neurological, infectious, inflammatory, and lifestyle-associated diseases, as well as cancer," says Dr Ankit Parikh, a pharmaceutical scientist at the University of South Australia (UniSA). "However, the poor oral absorption of curcumin is the major limiting factor in clinical trials. The level of curcumin found in plasma after dosing 4,000, 6,000, and 8,000mg/day for 90 days in 25 patients were 190, 200, and 600 ng/mL, respectively."
Unlocking the research
Together with colleagues at UniSA, McMaster University in Canada and Texas A&M University, Parikh has developed a formulation that could go some way towards solving this problem. It enables curcumin to be delivered directly into cells via microscopic nanoparticles.
"Our formulation showed a more than 20,000-fold improvement in water solubility and a significant enhancement of the dissolution and permeability of curcumin," says Parikh. "Our animal testing using rats showed significant improvement (117-fold) in the absorption of curcumin."
In order to get there, they needed to tackle multiple issues at the same time – solubility, stability, dissolution and permeability. Their formulation is a type of solid dispersion. As soon as it comes into contact with water, or biological fluids, it disperses into tiny aggregates of molecules (micelles) that are better able to permeate cell walls.
"We have improved solubility and dissolution by nanosizing," says Parikh. "The formulation also protects the drug against degradation in physiological conditions. And it offers a simple manufacturing and scale-up process, meaning this could be translated into a conventional oral solid dosage form such as tablets and capsules."
The researchers are hoping that their formulation could unlock a wealth of research into curcumin. Once the compound can be easily absorbed by the body, researchers will be able to discover whether it does have the clinical benefits they are hoping for.
Success in animal studies
Parikh's team are excited about two indications in particular – the first being Alzheimer's disease, the second being genital herpes. In both cases, they have tested the new formulation on mice with great success. Their findings were published in the International Journal of Molecular Sciences and Drug Delivery and Translational Research.
"Curcumin is considered one of the most promising candidates against Alzheimer's disease, because it targets multiple pathologies," says Parikh. "Our new formulation not only prevents the deterioration of cognitive functions during ageing, but also reverses the mouse's cognitive functions to how it was at a much younger age."
As a number of previous studies have suggested, curcumin could suppress the oxidative stress and inflammation that contribute to Alzheimer's disease. It could also prevent the formation, or even break up, the amyloid-beta plaques that clump together in the brains of Alzheimer's patients.
However, there is no clear evidence to date about how this might work in humans. The UniSA researchers are hoping their new formulation might pave the way for clinical trials.
In the case of genital herpes (HSV-2), Parikh's team hypothesised that curcumin could minimise inflammation in the female genital tract, as well as controlling against infection in the first place. This could also decrease the person's susceptibility to HIV and other STIs.
"HSV-2 is one of the most prevalent sexually transmitted viruses, and is a known risk factor for HIV acquisition in women," says Parikh. "To treat genital herpes you would need a high dose of curcumin, which is why it needs to be encapsulated in a nanoformulation. Our formulation decreased the severity of HSV-2 infection in mice and decreased the risk of HIV acquisition. This indicates its potential use as a therapeutic."
Future possibilities
Since these were just mouse studies, we can't extrapolate too far at this stage. But it's an important piece of preclinical research that could lead to human trials further down the line.
What's more, the nanoparticle formulation could in principle be used far more broadly. Future trials may encompass not just Alzheimer's disease and genital herpes, but also many other indications.
"Well designed clinical trials are required to prove the safety and efficacy of our developed technology for Alzheimer's disease and genital herpes," says Parikh. "Our technology could be a potential candidate for the treatment of diseases in which oxidative stress or inflammation plays a key role in their pathogenesis."
Until then, the jury's out on whether turmeric will ever live up to its billing (and if so, whether it is the curcumin that is responsible for the putative health benefits). If this nanoparticle formulation can be successfully tested in humans, we will come a step closer towards finding out.