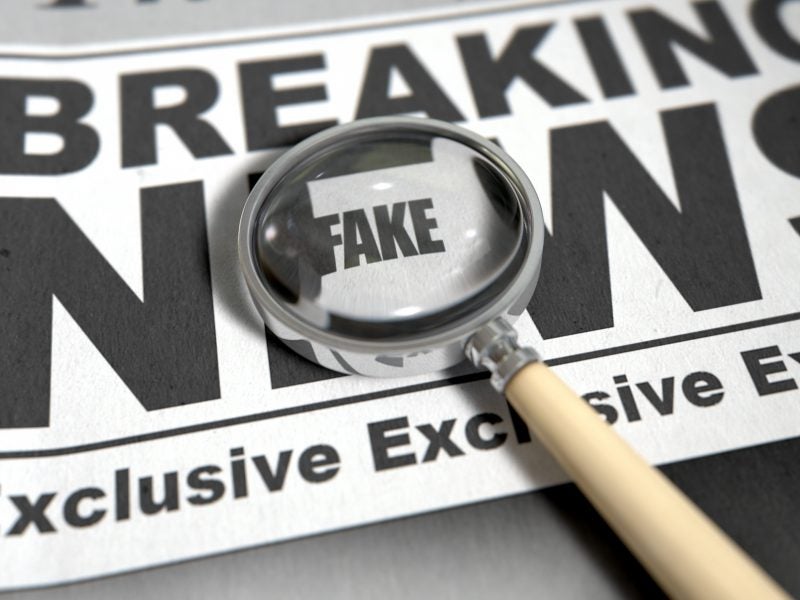 The world is about to enter the third month of the novel coronavirus, now known as Covid-19, epidemic and public health emergency.
Although the outbreak remains concentrated around its initial epicentre, Wuhan in the Chinese province of Hubei, according to GlobalData's Covid-19 outbreak dashboard, 34 countries across the world have seen more than 81,000 cases, as of Wednesday 26 February. Covid-19 has caused more than 2,700 deaths – 95% of which have been confined to Hubei province.
Although more than 30,000 people have recovered from the viral infection, diagnostic tests appear to be highly accurate at identifying the virus and China has now approved an anti-viral drug against Covid-19, the outbreak itself and ever-increasing numbers of cases and deaths has sparked a global panic about Covid-19.
This apprehension and anxiety is evidenced in two polls carried out by Pharmaceutical Technology. The first asked how serious a threat readers thought Covid-19 was to global health. Of the 1,803 respondents, 35% viewed the outbreak as an extremely serious, 24% as a serious threat and 22% as a significant threat to global health.
The second poll looked at the ability of the global health authorities to combat the resolve this outbreak. Of the more than 27,000 Pharmaceutical Technology readers who had voted by Tuesday 25 February, 55% were not confident that the World Health Organisation and national healthcare authorities could combat this outbreak. Only 16% were extremely confident in these organisations, with the remaining 29% being fairly confident. Although the number of responses has steadily increased since the poll was created a fortnight ago, this voting split has remained consistent.
How well do you really know your competitors?
Access the most comprehensive Company Profiles on the market, powered by GlobalData. Save hours of research. Gain competitive edge.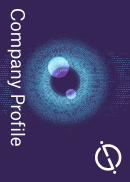 Company Profile – free sample
Thank you!
Your download email will arrive shortly
Not ready to buy yet? Download a free sample
We are confident about the unique quality of our Company Profiles. However, we want you to make the most beneficial decision for your business, so we offer a free sample that you can download by submitting the below form
By GlobalData
Role of misinformation in spreading panic
While anxiety about an unknown pathogen are completely justified, is it likely that some of this alarm has been inflated by misinformation?
The primary reason for the panic is because so much is unknown about Covid-19 itself. Burton Paul, healthcare engagement specialist and author of 'Is It Serious? How To Search For Health Information On The Internet', explains this fear of the unknown has only been worsened by misinformation about Covid-19's mortality rate. He has observed people on social media stating they disbelieve the official figures of a 1% death rate and think there must be more.
The fact that this viral outbreak originated in China has not helped the distrust of figures – the government's attempt to censor press reports of the 2003 SARS outbreak and a recent change in reporting approaches has created suspicion.
This in turn has driven the growth of racist attitudes towards Chinese people living in other countries. Paul notes this has been a particularly noteworthy element of this outbreak and related misinformation. An article in The Economist called this 'the pathogen of prejudice' and provided examples of anti-Chinese racism that has been linked with the Covid-19 epidemic.
In the UK, there have been reports of commuters actively avoiding sitting or standing near people of Chinese descent on public transport and London's Chinatown has seen a sharp decline in non-ethnic Chinese custom. Elsewhere there have been reports of playground bullying, as well as online hashtags and petitions, calling for Chinese people to stay away from schools, universities and out of certain countries.
Rise of fake cures
Although the media undoubtedly has a role in spreading misinformation generally – including in encouraging anti-Chinese racism – Paul believes social media is more concerning as a source in this Covid-19 outbreak.
"The media want to attract attention, but if they don't provide reliable information, their credibility diminishes," he says.
Social media users, on the other hand, don't need to conform to these standards of reliability in their posts. Paul notes that among the most concerning examples of misinformation he has seen are fake cures and prevention measures. Two examples he picked out were the belief that the flu jab or antibiotics could protect patients against Covid-19; "neither are true, but they have been gaining attention, which is [due to] ignorance". The flu jab is developed specifically against influenza viruses, which are a different type of virus to coronavirus, and antibiotics are famously only effective against bacterial infections.
Pharmaceutical Technology recently received an email advising us on alternative medicines that could help 'save' people with Covid-19; these included anti-tapeworm medication albendazole tablets and mixing carom seed and fennel in hot water, which is a remedy believed to help new mothers breastfeed. This is bogus; there is no evidence suggesting either of these would be effective against coronaviruses.
Combatting misinformation
Not only can misinformation spread panic, it can also worsen outbreaks, according to a recent report by the University of East Anglia (UEA).
Using a computer simulation model, which predicts the spread of an infectious disease based on the behaviour of populations, the UEA researchers found reducing the amount of harmful advice circulating online by just 10% reduced the severity of disease outbreak.
Although the report focused on influenza, norovirus and monkeypox, the researchers noted that their findings about the power of misinformation were particularly relevant in the context of the continuing spread of Covid-19.
UEA professor of medicine Paul Hunter commented: "When it comes to Covid-19, there has been a lot of speculation, misinformation and fake news circulating on the internet – about how the virus originated, what causes it and how it is spread. Misinformation means that bad advice can circulate very quickly – and it can change human behaviour to take greater risks."
As a result, the WHO has declared the amount of fake news and misinformation around the Covid-19 epidemic as an 'infodemic'. In a press conference, WHO director-general, Dr Tedros Adhanom Ghebreyesus said misinformation was "making the work of our heroic workers even harder".
Paul states that the level of misinformation must be significant for Facebook, Twitter and Google to have started to crack down. "When you do a search on Google for novel coronavirus, the first organic link that pops up would be the WHO", and Twitter has implemented a similar approach, he explains. Facebook is working to remove false or misleading posts related to the outbreak.
However, the WHO has called for social media and tech giants to work even harder to combat misinformation and its negative consequences. Dr Tedros added: "At the WHO we're not just battling the virus, we're also battling the trolls and conspiracy theories that undermine our response."
In the meantime, Burton advises the public to rely exclusively on certified, credible sources of information such as the WHO, which releases a daily update on the virus, and the US Centres for Disease Control and Prevention, which he lauds are having the most up-to-date information.
"If you read something in a tabloid or on social media that worries you, then go and check it on the WHO website," he recommends.
Some public health experts at Imperial College London have taken matters into their own hands and created a free online course, which will be available on Coursera, that explains important features of the outbreak.
Imperial professor of public health Helen Ward explains: "There is an enormous amount of misinformation, which can spread rapidly on social and mainstream media causing distress and panic, potentially undermining the public health response.
"Our course aims to provide the best evidence available as it emerges. We have also made the course open-access to support the moves to counter misinformation."