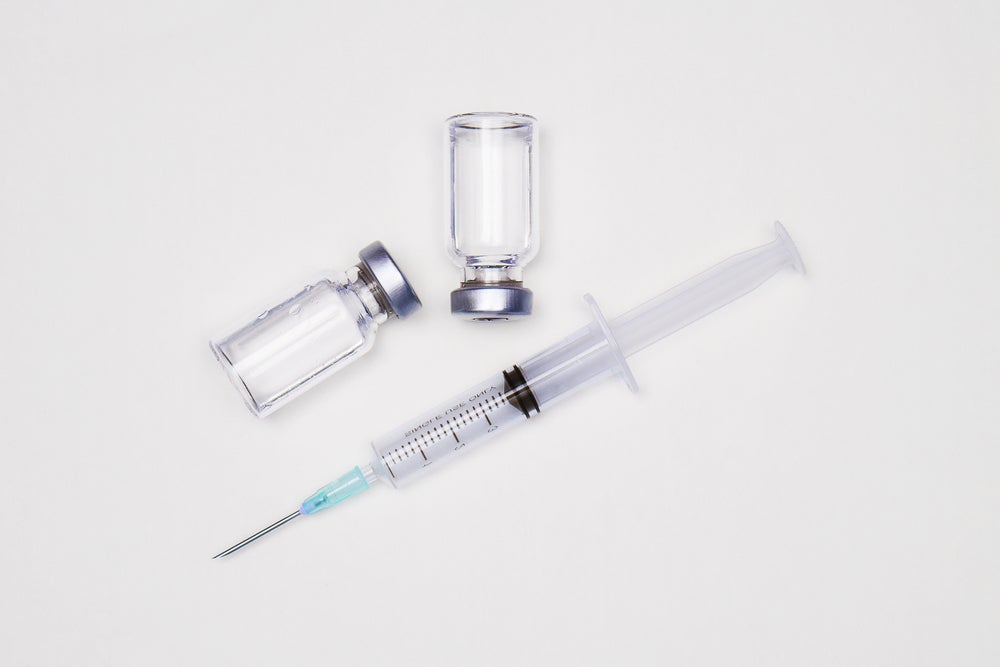 According to the World Health Organization (WHO), older people and those with pre-existing medical conditions are at the highest risk from developing severe Covid-19.
Data from the UK's Office of National Statistics (ONS) in April showed that over-65s are 34 times more likely to die of Covid-19 than those of working age and only around 12% of total pandemic deaths have occurred among those under 65. ONS data also showed that, across all age groups, 90.4% of those who died from Covid-19 in March and April had at least one pre-existing condition. The most common was dementia and Alzheimer's disease – others include influenza, diabetes, chronic lower respiratory diseases and hypertension.
Despite older people and those with comorbidities being at a much higher risk of Covid-19 and therefore at greater need of prevention and treatment approaches, there are concerns vaccines in development for Covid-19 are unlikely to properly protect these groups.
Their weaker immune systems mean that vaccines developed against infectious diseases are often less robustly effective and immunogenic in older people, compared to younger adults. The same goes for those who have pre-existing conditions. Because of this, they need to be enhanced in some way, including through higher antigen doses, the use of adjuvants and multiple doses of the same vaccine.
Heat Biologics' gp96 pathway approach   
North Carolina-headquartered Heat Biologics has a portfolio vaccines that modulate and further activate the immune system to correct deficiencies in the immune responses of older people or those with pre-existing conditions.
The problem with Covid-19 is that most "vaccines are focused on mounting a humoral antibody response, but papers are showing that T cell immune response is actually a requirement for effective immunity," explains Heat CEO Jeff Wolf.
Heat's approach aims to promote both T cell responses and humoral immunity, therefore supporting at-risk patients' immune systems to better respond to the vaccine. It is doing this through its proprietary gp96 vaccine platform, which has already been used effectively in lung cancer and various infectious diseases, such as Zika, malaria and HIV.
Gp96 is a chaperone protein found in all our cells and folds other proteins. "Over time, our immune system has co-evolved with gp96, so it has become what's known as a molecular warning system," Wolf explains. "When it's spotted outside of a cell, the immune system kicks into gear and mounts an immune response against whatever peptide it's folding when it's discovered."
Heat's gp96 vaccine platform re-programmes live cells to continually secrete antigens related to the disease of interest, bound to gp96 to activate T cell responses. The company's Covid-19 vaccine targets portions of SARS-CoV-2's spike protein and expresses both gp96 and OX40L as a co-stimulator to support both T cell and humoral immune responses.
Wolf notes that its vaccine candidate focuses on conserving antigens and essential components of SARS-CoV-2, the virus which causes Covid-19, to allow this vaccine to be effective against any future mutations of this and other coronaviruses.
Providing a second layer of protection
In terms of implementation, Wolf is clear that this Covid-19 vaccine could work as a standalone product or it could be added on top of other vaccines in development against the coronavirus pandemic as a second layer of protection for those with less robust immune responses.
"This is not a vaccine we would expect to give to everyone," he emphasises. "We're focusing on this very large niche of the elderly and patients with pre-existing conditions".
Currently, Heat's Covid-19 vaccine is in pre-clinical studies. However, Wolf is optimistic that the results will be as promising as Heat's other studies in infectious diseases. "The idea would be to bring this into manufacturing in the next few months and to be able to start clinical trials as soon as possible after that," he says.
The company recently signed a manufacturing deal with the University of Wisconsin's Waisman Biomanufacturing for its Covid-19 vaccine. Wolf is hopeful manufacturing can begin in early August following the design of the vaccine being finalised in July this year.
Thinking beyond Covid-19, and looking to the future, Wolf concludes: "We're trying to change the paradigm by providing the elderly with immunological tools to mount an effective immune response by taking advantage of hundreds of millions of years of evolution in the gp96 system.
"We do believe with this approach we'll finally give the elderly the tools to command a more effective immune response."