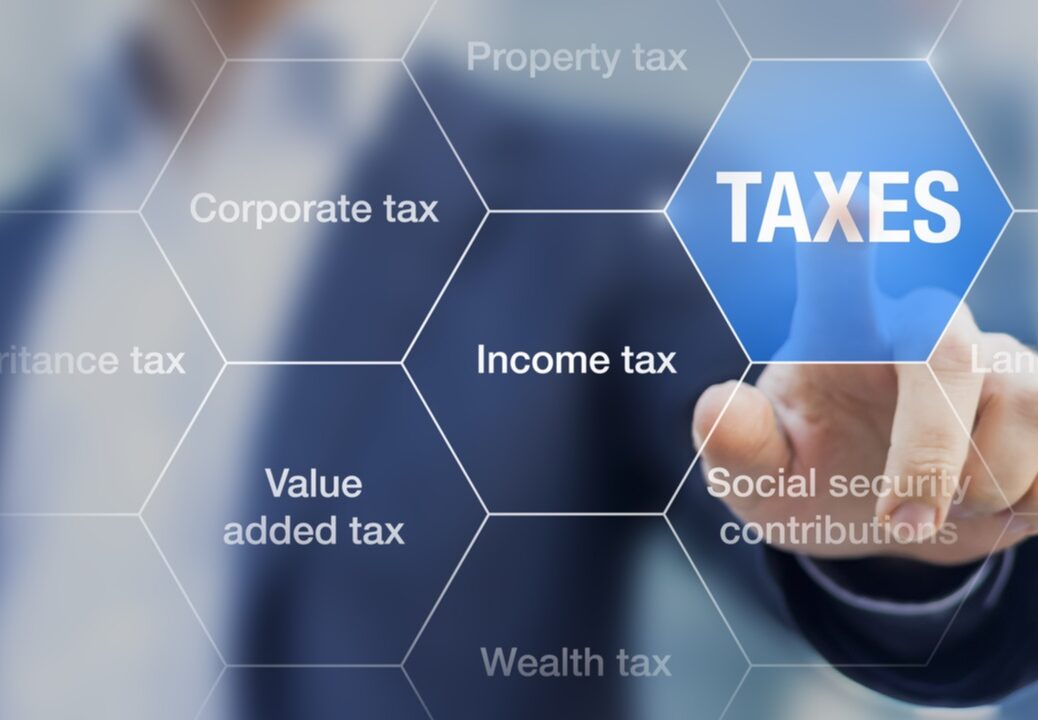 The Covid-19 pandemic is impacting state and local tax revenues similar to any other recession. The level of impact, however, is far higher than historical figures. Macroeconomic influencers share their views on the Covid-19 impact.
David Wessel
David Wessel, director of Hutchins Center on Fiscal & Monetary Policy, shared an article on how state and local tax revenues have been impacted by the Covid-19 pandemic in the US. The impact of income tax revenues is recorded to be low as most of the employment losses are concentrated on low-wage workers.
Sales and other tax revenues, however, have fallen sharply compared to historical figures due to fall in consumption rate as more people are staying home. As a result, revenues generated from taxes and fees imposed on the tourism, travel and hospitality sectors have plummeted.
Revenues of state and local governments are expected to decline by 5.5% in 2020 and 5.7% in 2021, the article added. The fiscal aid provided by the government has helped in offsetting some of the revenue losses but state and local governments are expected to face further shortfalls forcing them to make spending cuts.
Any such spending cuts are expected to impact the economic recovery of the country, the article added.
My Hutchins Center colleague Louise Sheiner closely examined effect of COVID-19 on state and local revenue, so far and in the future. This time is different from past recessions. A summary of her BPEA paper posted here: https://t.co/wb8PddLQTn via @BrookingsInst

— David Wessel (@davidmwessel) September 24, 2020
Howard Archer
Howard Archer, Chief Economic Advisor to EY ITEM Club, shared an article on the new plans announced by UK Chancellor Rishi Sunak to assist workers and businesses impacted by the new restrictions imposed to curb the spread of coronarivus. The new plans include a job support scheme that will replace the existing furlough scheme, assistance for the self employed, apart from business loans and VAT cuts.
Under the job support scheme, the government will subsidise the pay of employees who are working fewer than normal working hours. The government and the employer will together pay for the hours that employees are not able to work.
The government is also providing a grant to the self employed to cover three months of profits from November to January. Further, business loans will be provided with the duration of repayment extended from six years to ten years and reduction of monthly repayments to half. A 15% reduction in VAT for the tourism and hospitality sector has also been announced from January to March.
Summary of the measures announced by the #Chancellor in his Winter Economy Plan BBC News – Rishi #Sunak's post-furlough plan: At-a-glance https://t.co/q7qInXOGrQ

— Howard Archer (@HowardArcherUK) September 24, 2020
Prof. Steve Hanke
Prof. Steve Hanke, economist at Johns Hopkins University , shared an article on how wealthy businessmen with close relations with the former and current President have fuelled the economic crisis in Venezuela. The article notes that the wealth of these businessmen is often derived from government contracts that are meant to service the poor.
These businessmen also known as boligarchs have moved vast sums of public money meant for housing and other basic services out of Venezuela, which has led to the collapse of the country. For example, Alejandro Ceballos Jiménez, a construction mogul, is estimated to have moved approximately $116m from public housing contracts to offshore bank accounts.
Banks in Europe and the US have also played a vital role in facilitating the transfer of money out of Venezuela despite signs of financial improprieties. More than $4.8bn is estimated to have been transferred out of the country between 2009 and 2017 in suspicious transactions. Approximately 70% of this amount is estimated to be public money and included a connection to a government entity such as the Ministry of Finance, according the article.
Reports on secret bank accounts of Venezuelans in bed with Chavez & #Maduro are out. It's a big bed. 2,100 "boligarchs" have had their hands in the public purse. #Socialism continues to destroy #Venezuela, where #Inflation roars at 1,761%/yr by my measure.https://t.co/LsmFrKYeZW

— Steve Hanke (@steve_hanke) September 24, 2020
Ian Bremmer
Ian Bremmer, a political scientist and author, shared an article on how cyberattacks have increased amid the pandemic. The cyberattacks are not just limited to scams and schemes but are also being carried out by national intelligence agencies trying to steal information on the development of vaccines. For example, cyberattacks on the World Health Organization increased by five times during the early stages of the pandemic.
The article attributes the increase in cyberattacks to a range of factors including how hacking is longer being carried out by a single person. Cyberattacks are increasingly being performed by employees of national security agencies. Countries are investing additional resources in improving their cyber skills to level the playing field against their rivals.
Further, the advent of technologies such as 5G and internet of things where all devices are interconnected is making targets easily available. The article notes that so far the damage of cyberattacks has been economic and unless governments and technology companies take necessary action, these attacks may lead to public disasters.
Not just Zoom-bombing and scams, cyberattacks have surged during the pandemic, likely by national intelligence agencies. From @gzeromedia's @SaoSasha https://t.co/MaXYWIB5oI

— ian bremmer (@ianbremmer) September 24, 2020