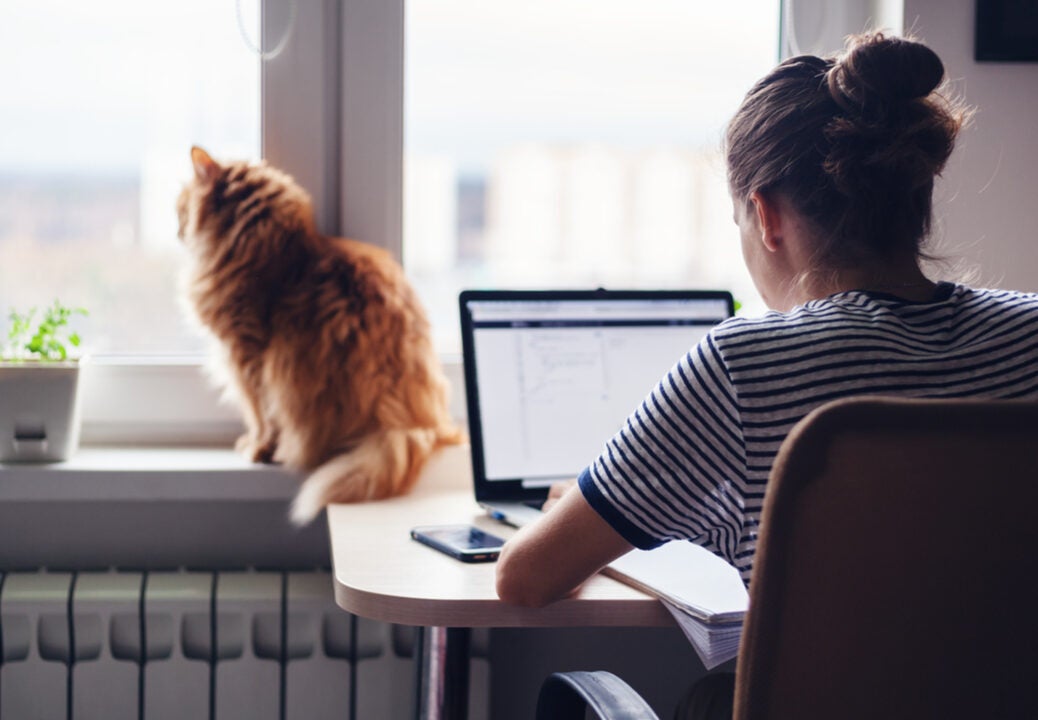 As the recession deepens, millions remain unemployed, while insecure workers continue to face hardships. Experts believe that the pandemic is a clarion call to create not just more jobs, but quality jobs through more secure labour markets.
Jim Stanford
Jim Stanford, an economist, re-tweeted on how the pandemic has shone light on the growing menace of insecure work, mass displacements, remote working trends, and polarisation, with those in the most insecure jobs removed first in the crisis. More than half of Australia is employed in precarious, temporary, casual, and part-time jobs or are self-employed, the article by Centre for Future Work noted. Precarious jobs led to not just greater job losses during the coronavirus crisis, but greater community spread of the virus as many were in the practices in private aged care systems where people held multiple jobs leading to transmission between facilities.
The Victoria lockdowns have revealed that work from home, once a novelty, is now wearing thin despite the relaxation in top-down workplace practices. Well-paid professionals in permanent jobs are also incurring social and economic costs, with risks mounting to run their homes, work long hours, and face income and job insecurities.
Australians' tendency to work overtime is also expected to be accelerated by the home workplaces. For instance, the Australian Council of Trade Unions (ACTU) found that at least 40% of the people working from home are working overtime and most of them are not being paid for the extra work hours.
Working during the pandemic has also heightened the levels of anxiety among communities, with many subjected to mental health problems. Reports suggest that more than half the people working from home have increased stress, depression and are inclined to self-harm.
VIC leave lockdowns to confront new COVID-era work reality: WFH, mass displacement, polarisation. Our @ak_pennington is in @theage on why pandemic is our clarion call to create not just more jobs, but good quality jobs through more secure labour markets.https://t.co/PFz5kpQ5Iu

— Centre for Future Work (@CntrFutureWork) November 5, 2020
James Picerno
James Picerno, an editor, shared an article on how US weekly unemployment claims seemed to have dropped slightly over the last week, indicating labour market recovery while the Covid-19 pandemic intensifies and fiscal support ends. Despite the recent decline in claims, it is too early to generate optimism as the country continues to witness rising claims beyond any previous recession since the 1970, Picerno added.
Additionally, the economy is most likely to plunge into another period of uncertainty as the government delays a second coronavirus relief package and no signs of business investments.   Chris Rupkey, chief economist at MUFG in New York, stated that it is most likely that a second wave of layoffs will hit the economy due to rising coronavirus cases, and already hit businesses will be forced to stay shut or bankrupt furthering the removal of workers.
State unemployment benefits fell to a seasonally adjusted 751,000 for the week ended October 31. While claims remained above the 665,000 peak during the 2007-09 recession, they have dropped from 6.867 million in March.
US jobless claims edged lower last week, falling to a new pandemic low of 751,000 (s.a.). Progress but still far too slow to generate optimism. Despite the recent slide, claims are still rising at levels that are beyond every previous recession since 1970: https://t.co/KdBDkkDstT pic.twitter.com/hJhT3JwNzc

— James Picerno (@jpicerno) November 5, 2020
Alberto Bagnai
Alberto Bagnai, a politician and economist, re-tweeted on southern European governments' refusal to fully participate in the fiscal integration of a new €750bn ($886bn) jointly funded facility that seeks to provide loans and grants to member states as part of the Next Generation EU project.
Several countries such as Spain and Italy remain unmindful of the dangers of their own finances and their refusal to the loans make the European Central (ECB) less likely to purchase their sovereign bonds, which in turn will increase their rates and cause budget pressures.
Economists elucidate that Southern governments' refusal to accept the EU loans made it difficult for the ECB to provide the monetary support through bond purchases. Therefore, countries should commit now if they want the ECB to continue providing them the support, the article noted.
"If Southern European governments want the ECB to continue to intervene at the same rate as it has to date, they must commit now. If they don't, they are likely to regret not taking up the generous EU loan offer"(Don Vito Corleone in purezza)https://t.co/pVAJwNx7fa

— Ora Basta (@giuslit) November 5, 2020