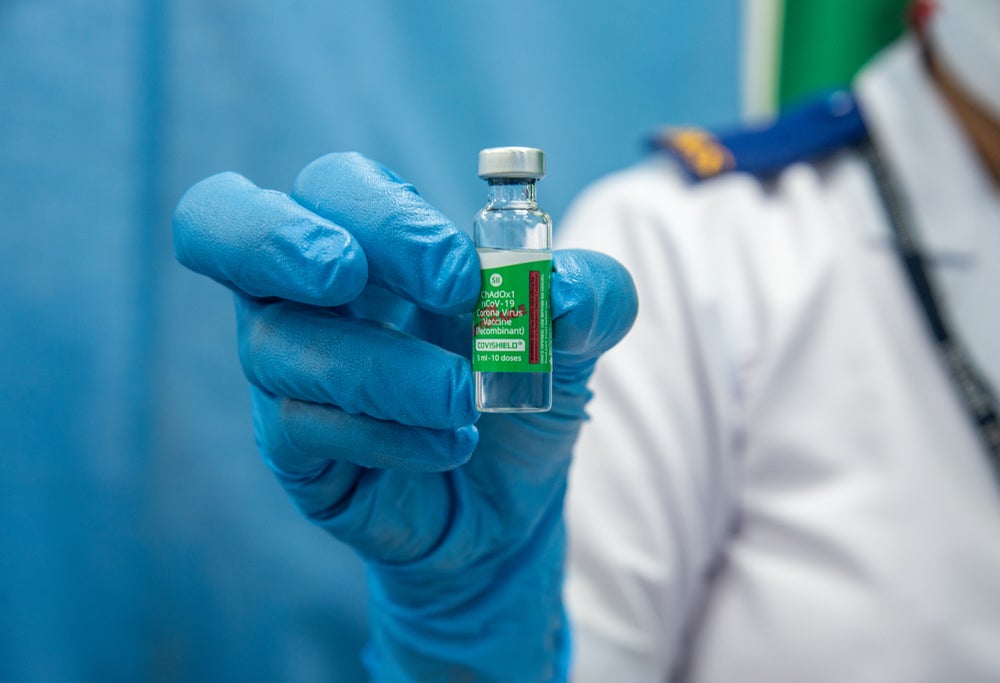 The world's biggest vaccine producer has found itself under growing pressure to meet global Covid-19 jab delivery targets, after export restrictions were imposed by the Indian government in response to surging Covid-19 cases in the country.
The Serum Institute of India (SII) last year pledged to provide 550 million AstraZeneca (AZ) vaccine doses to 92 low- and middle-income countries under Gavi's COVAX Facility, but the government's instruction to prioritise domestic demand will see international deliveries of the AZ vaccine significantly delayed. The situation is particularly dire for Africa, where much of the vaccine supply was set to be delivered through COVAX.
India prioritises domestic demand for Covishield
At over 112 million doses so far, India has administered the most AZ shots – labelled there as Covishield – in the world. Despite the initial success of its vaccination programme, the country has since been overwhelmed by a second wave of the virus; some 200,000 Covid-19 cases have been reported daily in the country since 15 April, and at least five states are seeing severe vaccine shortages. India's capital Delhi went into lockdown this week, with hospitals in the area reporting a lack of beds, oxygen and necessary medicines.
Back in February, SII CEO Adar Poonawalla tweeted an appeal for patience from those expecting vaccine deliveries: "Dear countries & governments, as you await #COVISHIELD supplies, I humbly request you to please be patient, [Serum Institute of India] has been directed to prioritise the huge needs of India and along with that balance the needs of the rest of the world. We are trying our best."
This month, Poonawalla told Indian news outlet NDTV that despite restricting its vaccine output to India only, the manufacturer was "still short of being able to supply to every Indian".