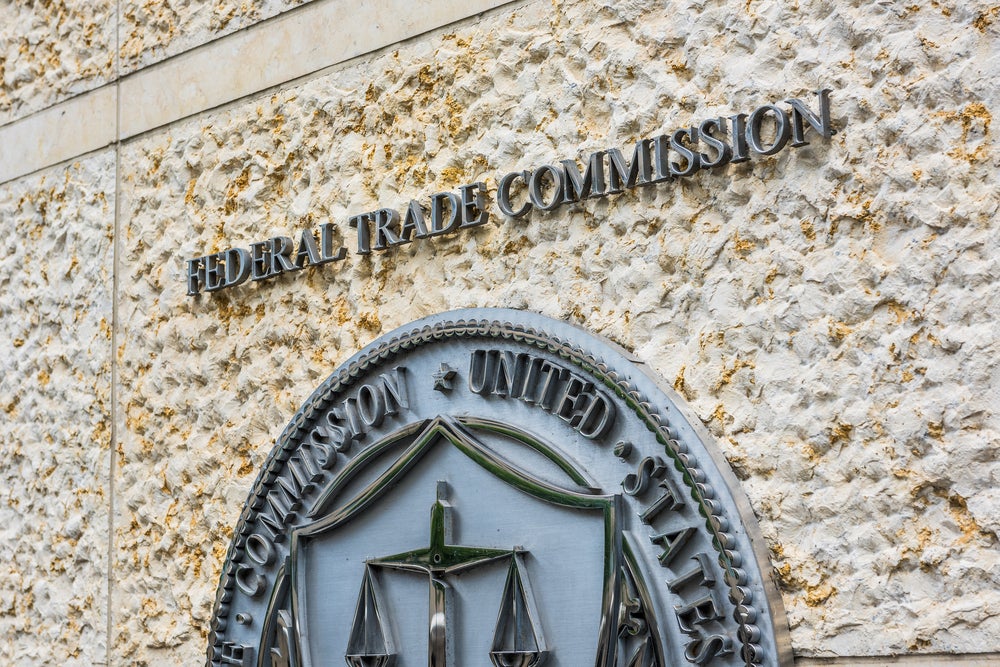 Two big data and software vendors serving the pharma industry, Veeva and IQVIA, are currently embroiled in multiple antitrust and data theft lawsuits. These boil down to a dispute over the reason why IQVIA decided to bar life sciences customers from using its reference data on relevant healthcare professionals and organisations in Veeva's newer software platforms.
Veeva views this as anti-competitive, monopolistic behaviour aimed at restricting customer choice. While IQVIA justifies this decision on its claim that Veeva has been unlawfully misusing its data in Veeva applications, and argues this is not an antitrust issue at all.
With the trial expected to begin in late 2021, is Veeva and IQVIA's ongoing legal dispute a good example of a US antitrust case affecting the wider pharmaceutical industry?
History of antitrust legislation in the US
"In the late 1800s and early 1900s, there was great concern that large companies or 'trusts' were controlling key sectors of the economy," explains Hogan Lovells Antitrust and Competition practice co-head and former Federal Trade Commission (FTC) chairwoman Edith Ramirez. "This led to the enactment of the antitrust laws, the purpose of which was to promote competition in the marketplace."
The first antitrust law in the US was the Sherman Act, which was enacted in 1890. This law prohibits, "any agreement among competitors that unreasonably limits competition" and "conduct that results in the acquisition or maintenance of monopoly power", notes Ramirez.
Next came the 1914 Clayton Act that "prohibits mergers and acquisitions where the effect 'may be substantially to lessen competition'", as well as potentially create monopolies. 1914 also saw the creation of the FTC to oversee and monitor anticompetitive business practices.
Pharma and antitrust regulations
In terms of the pharmaceutical industry, antitrust laws are particularly important, in University of San Diego School of Business clinical professor of business law and ethics Richard Custin's view, because, "collusive and anticompetitive conduct in the pharma industry comes at the expense of, and most impacts, consumers that depend on life-saving and sustaining medications. These consumers are most vulnerable when needing these often-costly medications."
Although antitrust issues have normally focused on deals and dodgy practices around drug patents and prices, a new, emerging frontier of antitrust law is big data access.
"Data sharing is at the legal intersection of patent, privacy and antitrust law," notes Custin. "While the FTC and Department of Justice recognise that information exchanges are inevitable and do not necessarily harm competition, companies need to be cautious that the exchanges do not 'harm competition and consumers in violation of antitrust laws."
Veeva and IQVIA: when two big players go head-to-head
The dispute between Veeva and IQVIA over the use of the latter's reference and sales data in Veeva's newer applications is incredibly contentious. However, the relationship between the two companies has not always been so sour and both claim to have gone to enormous lengths to reach a resolution privately. So how did this situation emerge and manifest itself to such an extent that it became necessary to involve the courts?
Click here and then scroll down for a timeline of the dispute.
Order, order: unpicking the precise disagreements
Although the precise arguments are very detailed, both IQVIA and Veeva's main allegations against the other are focused around one theme.
IQVIA senior vice-president and deputy general counsel Harvey Ashman summarises the company's allegations against Veeva as: "They have stolen our syndicated market research offerings in dozens of countries. They have unlawfully used it to improve their own data [and] technology offerings, and unlawfully used it to improve how they compete with us. Those are the three core issues in our complaint."
Ashman continued: "I've never come across a vendor that is engaged in anything close to the kind of misbehaviour Veeva has engaged in."
Summing up the company's claims against IQVIA, Veeva senior vice-president of commercial strategy Paul Shawah states: "IQVIA is abusing its monopoly market share in data to restrict customer choice and force customers to choose a single vendor for all of their data and software needs.
"We believe IQVIA's anti-competitive actions and monopolistic behaviour harm the industry by raising costs, limiting choice, and slowing innovation, which is ultimately bad for patients because it prevents them from getting the treatments they need."
Delving deeper into IQVIA's allegations
Allegation: crowdsourcing IQVIA data and encouraging data misuse
IQVIA alleges that when Veeva launched MDM tool Veeva Network in 2014, it intended to crowdsource reference data held in Veeva's CRM; IQVIA had been providing TPAs to Veeva for its CRM product for around seven years by this point.
Although IQVIA acknowledged that Veeva dropped the idea of crowdsourcing of the data following discussions, this incident is when IQVIA views the problems between the two companies about data theft and misuse to have begun.
Response: an excuse for antitrust behaviour
Veeva categorically denies it ever planned to crowdsource data from other vendors, and notes it made this clear in writing many times to IQVIA. Instead, it used the term 'crowdsourcing' to refer to how it gathered data from pharma sales reps about their real-world observations. This is something Veeva claims is "standard throughout the industry", and alleges "IQVIA does the same thing and has also used the term crowdsourcing to refer to its own processes," in the words of Shawah.
The company also notes that this is an example of IQVIA spreading incorrect information in order to protect its monopoly and continue to be anticompetitive.
Allegation: stealing IQVIA data to improve its offerings
As IQVIA continued to be uncomfortable with potential data misuse by Veeva, it requested that EY conduct an audit of Veeva's assurances in 2015. IQVIA notes the results of the audit suggested Veeva's data protection assurances were false, causing another impasse between the two companies.
This was followed in 2016 by one of IQVIA's life sciences customers reaching out to say they had discovered Veeva had, had inappropriate access to IQVIA data through Veeva CRM. IQVIA alleges this allowed Veeva to analyse IQVIA data to identify gaps that Veeva's offerings could fill; IQVIA claims Veeva's general counsel admitted this had happened.
IQVIA then entered into a pilot with another shared client to work through the data misuse issues in good faith, however, Ashman concludes: "It became pretty clear from the discussions at the very tail end of that pilot, that our data was routinely being misused, and…Veeva did not have any real intention of addressing our concerns."
Response: stall tactics and spreading misinformation
Talking generally, Shawah states: "Their claims [about improving our offerings] are entirely false. Our view is that IQVIA never intended to allow its data to be used in newer software products no matter the outcome of our discussions. We believe these were just stall tactics, IQVIA's motives were always anticompetitive."
Veeva's 2018 response to IQVIA's litigation, shared with Pharma Technology Focus, notes that the company remedied all areas of concern brought up by the audit. Shawah adds that "the lengths Veeva went to reach a resolution with IQVIA are unprecedented", creating a secure data connection to protect IQVIA's data and separated the personnel with access to Veeva and IQVIA data.
Regarding Veeva's alleged inappropriate access to a customer's IQVIA data through its CRM, Shawah explains about Veeva's Data Report Cards scheme and how a customer realised, after initiating the process, that "it had inadvertently authorised Veeva's use of a data extract that contained data from IQVIA without IQVIA's authorization, so it informed Veeva that it wished to terminate the Data Report Card, and it asked Veeva to delete the sample data extract", which Veeva did.
"This led to a discussion between IQVIA's in-house counsel and Veeva's in-house counsel during which Veeva's in-house counsel explained that the sample data extract had been deleted and had not contributed to or been commingled with Veeva's OpenData product. Veeva considered the issue resolved," he added.
Allegation: intentional destruction of evidence
Ashman alleges that when looking through discovery supplied by Veeva, IQVIA discovered that its competitor had "destroyed a great deal of evidence intentionally.
He continues: "This occurred around the time of the EY audit, then later on with the client incident a year later, and then even after the filing of the lawsuit."
According to IQVIA's redacted filing (shared with Pharma Technology Focus) the company requests that the court impose significant sanctions against Veeva for its alleged intentional act of destroying evidence and that the court enters a default judgement in favour of IQVIA in its data theft claims against Veeva.
Response: justifying their monopolistic behaviour
"IQVIA is spreading false information as they try to justify their bad behaviour and divert attention away from their monopolistic practices," states Shawah. "Their allegations are baseless, without merit, and full of wildly exaggerated claims. They are simply attempting to prevent the case reaching trial."
Veeva officially responded to IQVIA's spoliation of evidence in mid-May. In the court filings shared with Pharma Technology Focus, Veeva categorically denies it had tampered with evidence and notes its unprecedented transparency with IQVIA. Veeva concludes that IQVIA's call for such significant sanctions is unwarranted and is simply another example of its antitrust behaviour.
A detailed look at Veeva's claims
Allegation: entrenched monopolistic behaviour
"Their long history of abuse started with very restrictive data use policies," Shawah alleges. "They have made it extremely difficult for customers to use IQVIA data with competing software products, not only Veeva, but other vendors as well. This is a well-known fact throughout the industry."
Shawah claims IQVIA's TPA policies are unnecessarily "cumbersome" and complex. He notes that sometimes it can take days or weeks for TPAs to be approved, and that pharma companies must apply for a license for "every use case, for every vendor and for every country combination." According to Veeva, this is in stark contrast to how it conducts TPAs with rival vendors.
He provides the example of Symphony Health to substantiate Veeva's claims about IQVIA's anticompetitive heritage. This company filed an antitrust against IQVIA in 2013 alleging IQVIA used its monopoly power to control access to and sales of Symphony data.
Response: untrue and misleading claims 
"I've been with the company for 31 years, I am having trouble finding evidence of this long-standing monopolistic behaviour," states Ashman. "Our TPA programme is designed for quite the opposite; Veeva has received well over 1,000 TPA licenses from IQVIA, so the notion we are being anti-competitive is ridiculous." He adds that Veeva is one of the top five recipients of IQVIA's TPA programme.
Despite admitting that its TPA programme can be quite slow, Ashman notes IQVIA has greatly improved the system to make it "easier and faster for everybody".
With regard to the Symphony Health case back in 2013, Ashman argues "Veeva's reference to the 2013 Symphony lawsuit to support its current claims is both false and misleading – in 2016, Symphony acknowledged its claims were unsupported by the evidence in that lawsuit after two years of litigation."
Allegation: increasing their monopolistic behaviour
Veeva claims IQVIA is simply proving its monopolistic behaviour by "attempting to extend their market dominance by preventing customers from using IQVIA in newer competitive products", such as Nitro and Andi.
"If a customer decides they want product A or product B, we think that should be based on the merits of the product, not what one of their vendors tell them they should do," argues Shawah. This action by IQVIA "is not good for Veeva's business, but more importantly it is frustrating for customers."
Response: why risk more data theft
As the legal cases got underway, "we decided to continue to issue TPA licenses consistent with past practice", such as for CRM, which life science customers had become accustomed to, Ashman notes, but "as Veeva expanding into new offerings…it just didn't make any sense to us that we would enable…new methods of stealing our data."
Allegation: restricting innovation in pharma
By "artificially limiting" the choice pharma companies have in terms of vendors and data sets they want to use, "IQVIA is… slowing and preventing pharma manufacturers from creating the patterns customers need to better identify and treat patients," Shawah alleges.
Shawah also claims that IQVIA's cumbersome TPA licenses approach feeds into how they are causing inefficiencies for pharma customers; "if you delay a multibillion project by a day, a week or a month, that really expensive [and] it slows down their ability to bring new innovation to the marketplace".
Response: still prepared to work with Veeva if data is secure
"This [dispute] affects very few individuals in a small number of pharma companies. As far as [most people are concerned] this is a fight between two vendors who need to get it worked out, so it doesn't become an issue," Ashman notes.
Moving forward IQVIA wants Veeva's "past unlawful use of our intellectual property [to be] addressed" so IQVIA can set the rules going forward to allow it to comfortably license its data in more Veeva offerings in the future.
Merits as an antitrust case
Unsurprisingly, Veeva and IQVIA's disagreements extend to whether or not this is an antitrust case.
"It's a good example…because you have a vendor with monopoly market power; the vast majority of the industry relies on their data. They're using that monopoly power to influence purchasing decisions," Shawah argues. "[Over time] it became clear that this is a business strategy, which has nothing to do with protecting their data."
Whereas Ashman states "this makes for a lousy antitrust case"; "I don't think this is a case study for anything other than a company stealing another company's intellectual property, and then trying to hid under the guise of antitrust claims."
Only the courts have the power to decide on the merits of each company's arguments and allegations, and ultimately if this is antitrust or a data theft issue. The pharma industry will have to wait and see which of its vendors will win out and if that impacts their work.