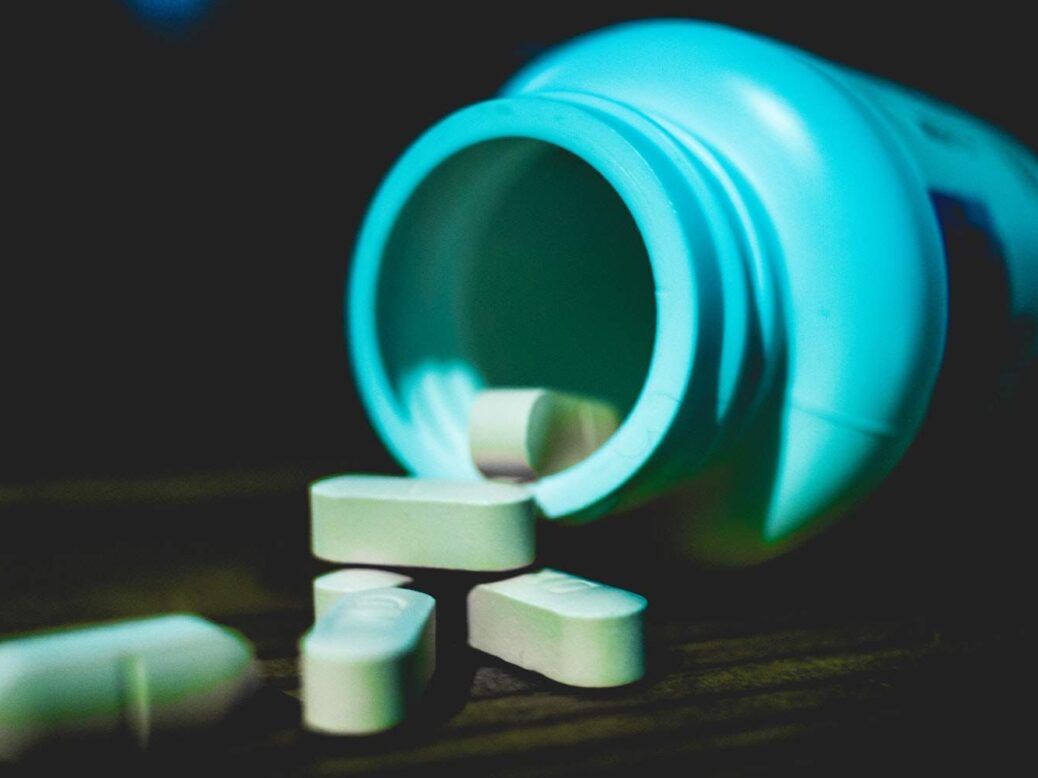 Ever since the creation of expiration dates for perishable goods, it's been hard-wired into most people that to consume a product after that date has passed is to roll the dice. The cheese that's been sitting at the back of the fridge a few days too long might be fine to eat, but it might be a recipe for a severe case of food poisoning.
The principle certainly holds true for pharmaceutical products, with patients' natural anxiety about the possible consequences of ingesting expired drugs reinforced by stern, unambiguous messages from authorities.
"The medicine expiration date is a critical part of deciding if the product is safe to use and will work as intended," said Dr Ilisa Bernstein, deputy director of the Office of Compliance at the US Food and Drug Administration's (FDA) Center for Drug Evaluation and Research, in an article on the risks of taking expired drugs, published last year. "Once the expiration date has passed there is no guarantee that the medicine will be safe and effective. If your medicine has expired, do not use it."
Compliance over curiosity
Since 1979, the FDA has required pharma manufacturers to include expiry dates on the packaging of prescription and over-the-counter drugs. The degradation of medicines through exposure to oxygen, moisture, sunlight or other environmental conditions can impact the stability and potency of active compounds. But how long does it take for different medicines to start breaking down and losing their efficacy? That's a mystery in almost every case.
The FDA, in common with other developed pharmaceutical markets, requires drugmakers to guarantee the effectiveness of drugs up to an expiry date a certain period after their production. Of course, for the industry this is more a matter of compliance than curiosity, so companies are incentivised to aim for a date range that they can guarantee, rather than actually finding out the upper limits of their products' shelf-lives.
"The best I could really conclude is that manufacturers are required to provide evidence that their product remains stable and without degradation for at least three years beyond the date of [production]," says Dr Lee Cantrell, professor of clinical pharmacy at University of California, San Francisco (UCSF) and director of the San Diego division of the California Poison Control System. "The way it's phrased is that that's all that they're required to do, and subsequently I don't think I've ever seen a medication with an expiration date longer than three years in the United States."
Cantrell has, along with associates such as UCSF clinical toxicologist Roy Gerona, taken it upon himself to gather more data on the shelf-life of medications, having initially been presented by a colleague with a box of long-expired drugs, many of which were more than four decades old.
"Some of these medications were at least 40 years old," says Cantrell. "I can guarantee that a lot of them were older than 40 years, because they precluded the Controlled Substances Act of 1970. That's how I knew absolutely, just based on the bottles alone and the labelling on the bottles, that they were older than 40 years. But there's no way to know; they could have been much older. It hit me – if I could find a colleague to analyse these, it might provide some interesting answers."
How long do drugs really last?
The answers that Cantrell and Gerona received were certainly interesting. The findings from the analysis of those expired drugs, published as a research letter in the Archives of Internal Medicine in 2012, revealed that 12 of the 14 compounds tested from the box were present in concentrations of 90% or above when compared to the labelled amounts – 90% being a widely accepted lower limit of acceptable potency.
More recently, the outrage prompted by Mylan's massive hikes in the price of EpiPen epinephrine auto-injectors encouraged Cantrell, Gerona and colleagues to analyse donated EpiPens that were between one and 50 months out-of-date. Their results, published in May this year, were similar: the majority of EpiPens contained at least 90% of their stated epinephrine concentrations, despite being stored in much less predictable conditions than Cantrell's original box of medicines.
Small-scale, non-comprehensive evidence like Cantrell's has been reinforced by the existence and success of the US Government's Shelf Life Extension Program (SLEP). The programme, established in 1986, is essentially a money-saving initiative relating to the massive US military stockpiles of certain drugs and vaccines. SLEP facilitates an annual testing of drug stockpiles to identify medicines that could be extended beyond their original expiry dates. In recent years, the programme has saved the government $600m-$800m a year in drugs that didn't need to be thrown away, a pharmacist involved with running SLEP from 2006 to 2009 told ProPublica in a July article.
"The results from [our research] were intriguing, and we received some feedback from different parties," says Cantrell. "But it never really grew legs because it was such a small sample size. I don't disagree with that, but our data, coupled with the Shelf Life Extension Program, kind of makes you scratch your head and say, 'Maybe there's something to this.'"
It certainly underpins a need for more data on the subject of expired drugs – despite health authorities' firm warnings about the dangers of taking out-of-date medications, there is precious little data on the safety risks of doing so. "The simple answer is I can't find a validated, peer-reviewed publication that truly confirms that expired medication resulted in a poisoning," Cantrell says.
Consequences and costs
So what might the societal cost be of the unnecessary disposal of drugs that have passed their use-by date but may well still be suitable for use? Obviously there are far too many uncertainties in that question to say for sure, but it's well-known that hospitals and pharmacies around the world throw away tens of millions of dollars' worth of expired therapeutics every year.
"I would estimate that it would be potentially on the magnitude of billions," Cantrell says. "I'm shooting from the hip a little bit here but not entirely, because there is well-established data from SLEP. What's interesting is some of the medications that we've studied, like paracetamol, are over-the-counter medications. It's the most widely-used medication on the planet. Just extending that particular product alone, it's difficult to estimate the potential financial impact."
Unfortunately, this is a problem that is extremely difficult to address. This is firstly because no one has even begun to understand the extent to which the problem exists; certainly not in any kind of comprehensive way. Secondly, there is extremely little incentive for anyone, least of all pharmaceutical companies, to spend the money required to gain a better understanding of true drug shelf-lives. After all, being able to sell replacements of expired but effective drugs is an excellent stream of revenue, and if the current situation is costly for society now in terms of waste, a reversal of the situation could be even more ruinous for industry bottom lines.
While Cantrell would like to see the FDA require companies to conduct longer-term studies into product shelf-life, it would also be impractical to simply take an initiative like SLEP and apply it to the market more widely. As the FDA notes in an information sheet on SLEP, it was created in recognition that "certain products remained stable beyond their labeled expiration dates when properly stored". Proper storage is imperative when trying to draw consistent conclusions about drug expiration, and consumer storage can't match the protocols employed by a programme like SLEP.
"SLEP's programme is pretty rock-solid; all the samples are kept in precise conditions throughout the whole period," says Cantrell. "That's going to be different than you or I keeping our medications in our medicine cabinet. It may not make a difference whatsoever, depending on the individual medicine – some medications are much more stable than others. The cost burden to try to sort all that out? I don't know who would be willing to take that on."