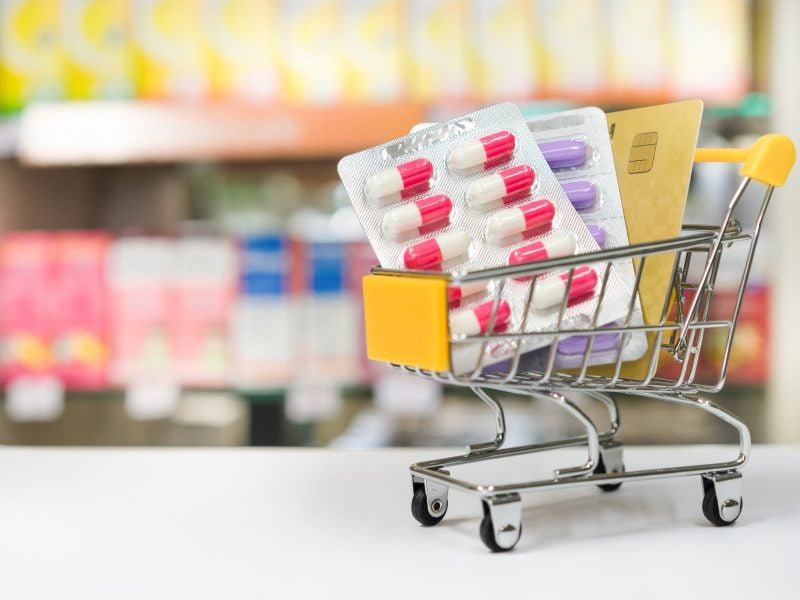 In September 2019, the US Food and Drug Administration (FDA) recalled generic versions of Zantac (ranitidine) after impurities of the carcinogen N-nitrosodimethylamine were found in numerous batches being distributed in the US. Other regulators quickly followed suit and began to recall all generic versions of ranitidine.
The company that first discovered the carcinogens in Zantac and reported them to the FDA was analytical pharmacy, Valisure.
This is just one high profile example, but Valisure chemically tests every batch of every medication it buys to ensure that the drugs being sold are exactly as they should be before selling them to patients.
Looking generally at Valisure's work, CEO and co-founder David Light explains why the company's has stepped up to guarantee safe, high quality drugs are dispensed to patients, while other industry stakeholders have largely sought to place responsibility for drug quality assurance elsewhere.
Allie Nawrat: What motivated you and your co-founder Adam Clark-Joseph to create Valisure?
David Light: Valisure started when a good friend of mine from college, Adam, called me up one day and to tell me about all these problems he was having with his anticonvulsant medication. Every once in a while he'd refill his meds and that month he felt terrible side effects and sometimes relapsed. He talked to his doctors, who said: "Listen, these days, most drugs are made in India and China, and there's a lot of variability, and [there is] nothing we or your pharmacist can do about it". But he obviously didn't like that answer, so called me up. My background is in technology development of biotech tools, and I have spent a long time [working on] DNA sequencing developments.
How well do you really know you competitors?
Access the most comprehensive company profiles on the market, powered by GlobalData. Save hours of research. Gain competitive edge.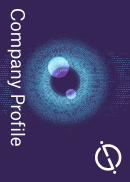 Company Profile – Free sample
Thank you!
Your download email will arrive shortly
Not ready to buy yet? Download a free sample
We are confident about the unique quality of our Company Profiles. However, we want you to make the most beneficial decision for your business, so we offer a free sample that you can download by submitting the below form
By GlobalData
The reality is that the only time that medications are actually chemically checked is sometimes at the manufacturing stage, which is then self-reported to the FDA. Maybe that worked better when things were done more locally, but with everything going overseas, [there are] a lot of cracks in the system. So, we figured let's just do the analysis at the pharmacy, the end of the supply chain.
Currently we are rejecting over 10% of batches we're analysing; this for a variety of reasons, [including] dosage, dissolution of the pills, incorrect ingredients and problems with contamination.
AN: How do you ensure carrying out these tests doesn't make medicines more expensive for patients?
DL: We developed a variety of proprietary technologies, which we have ISO accreditation for, to address some of the most expensive components of analysing what is in a pill. It is all for high throughput analysis of high precision and the lowest possible cost.
The other important component of the business model is that unlike most pharmacies, we buy large amounts of inventory up front; we don't buy day to day or even week to week, we try to buy six months or sometimes even a year's worth of inventory. This has some float risk, but this allows us amortise our costs over a larger batch. Combining the cost savings from our technologies with buying large amounts of pills ahead of time, we can actually have a very low cost per pill. So when we sell medication to the patient, we can sell it at no additional cost.
We have good enough relationships with the various distributors we work with where we can actually sample the batches before we buy. So if they don't pass [our testing], we just don't buy them;. But if they do pass, we buy a large amount of that batch.
AN: How have regulators, patients and the pharma industry responded to Valisure's approach?
DL: Patients have been very engaged. We've had a many telling us that they've had numerous problems with their medications and so they don't trust them. Now we've created this category of the validated generic, which this has resonated a lot with patients, particularly those taking psychotropic drugs, anti-epileptic drugs, antidepressants, [as these are] areas where people really feel the differences in their medications.
What's also been really interesting is that doctors, pharmacists and pharmacologists are proud that we're doing this. They have known for a long time that these problems exist – there are a number of professionals, such as doctors at the Cleveland Clinic and Joe Graydon of the People's Pharmacy, who have been outspoken critics for decades – and now they are excited that we're actually doing something about it.
Companies that are making the drugs in much more high-quality environments and processes have reached out to us [asking] about ways we can work together as an industry to shine more light on which products are quality and which are not. Currently, the way the regulatory system works is that as long as it is an FDA approved facility, then [it is presumed] all the medicines are the same, but we see that they are definitely not. This disincentives companies that are going above and beyond for quality as those who are cutting corners on quality and using very cheap solvents are making a lot more profit.
Regulators have been very open to working with us although the legal infrastructure for building out an analytical pharmacy is entirely novel. The FDA has inspected us to ensure we are independent from pharma companies and has also requested that we just take our information, data and send it back to the industry to alert them of problems.
AN: Whose responsibility is it to ensure drugs that reach patients are of the right quality?
DL: Honestly, one of the problems [with the current system] is that [responsibility for drug quality assurance] is so shared. For the most part this has worked, most drugs that we see are of high quality; overall the pharmaceutical industry has doubled the human lifespan and created amazing products.
However, in a self-regulated industry with shared responsibility, there can be serious cracks and unfortunately it seems that these cracks are only getting bigger. Everybody agrees that there are problems in the system and they were getting worse, but nobody wants to do anything extra to help.
Manufacturers, distributors, big pharmacies all say: "It's not our responsibility to do more quality assurance". But at Valisure we have taken on the responsibility ourselves, [we see it as] our mission to plug [those gaps] and achieve that core value of quality assurance in terms of medications to affect as many patients as possible. We do this at the end of the supply chain before it's actually going to get to a patient or a hospital; that's where it's most important to look.
But there really needs to be more vigilance and more responsibility across the supply chain and throughout the healthcare industry; supported by regulation, but [there is no need] to wait for the rules to change [before taking action on drug quality], Valisure didn't.