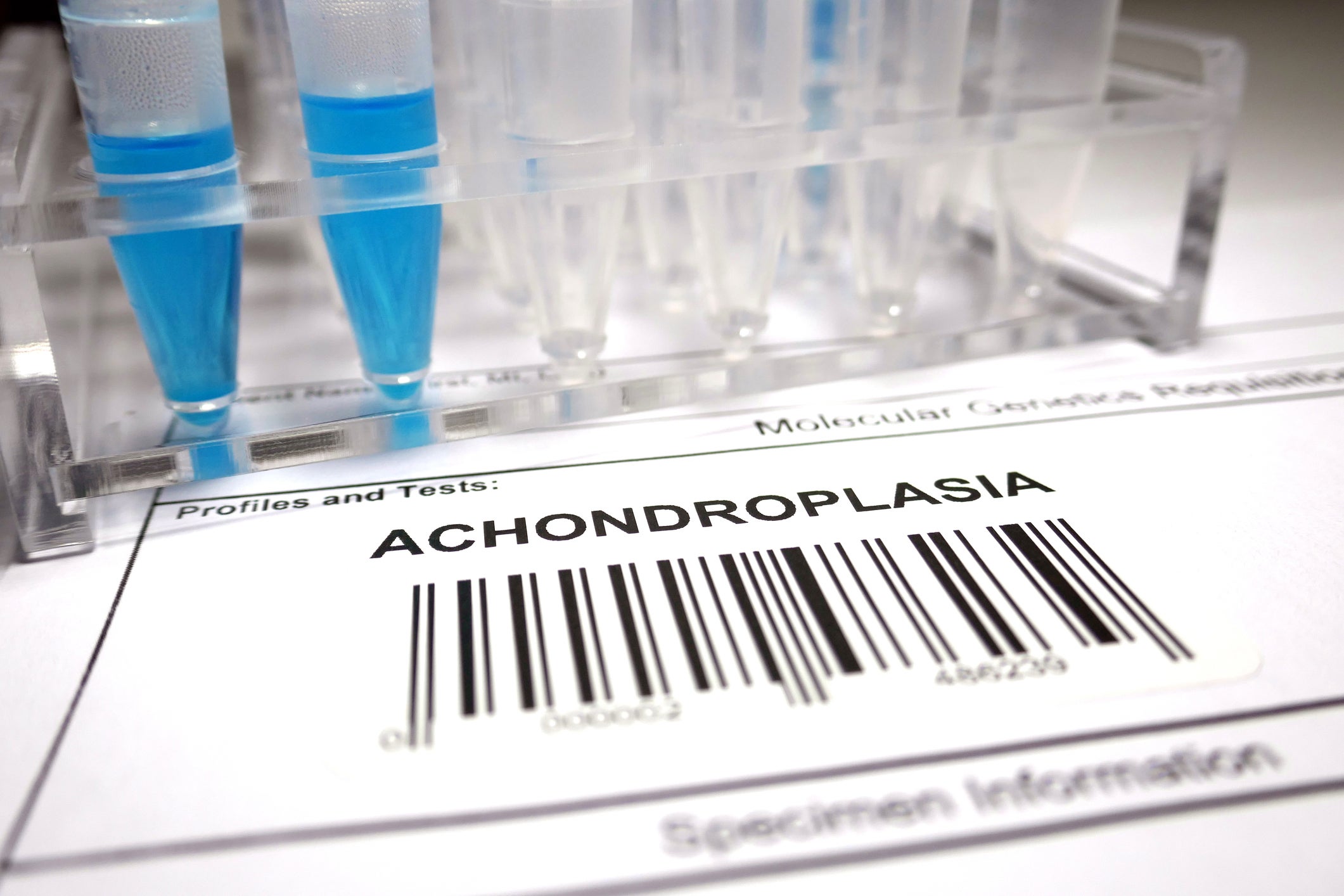 Achondroplasia is the most common form of dwarfism, affecting around one in 25,000 live births globally. The genetic disorder is caused by a mutation in the fibroblast growth factor receptor 3 (FGFR3) gene, resulting in excessive expression of a protein that limits the formation of bone from cartilage. Achondroplasia is characterised by disproportionately short stature in people living with the condition, who usually reach an adult height of around four feet, as well as disproportionately large heads and shortened extremities, particularly in the upper arms and thighs.
This abnormal bone growth is at the root of a series of potential complications and co-morbidities associated with achondroplasia, which vary widely in severity. On the less severe and more common end of the spectrum, people with achondroplasia may suffer recurrent ear infections, conductive hearing loss, speech delay, developmental motor delays and dental abnormalities. 
Achondroplasia's most severe, and sometimes life-threatening, complications are usually neurological in nature and often stem from the disorder's effect on the size of the craniocervical junction and spinal canal. The primary life-threatening complication is compression of the foramen magnum, the space in the base of the skull, through which the spinal cord passes, which can lead to sleep apnoea, disordered respiration, myelopathy in the spinal cord, and sudden infant death in 5%-10% of cases. 
Vosoritide: the first true therapeutic avenue emerges
Currently there is no approved therapeutic available to treat the genetic basis of achondroplasia, with medical and surgical interventions limited to addressing some of the symptoms of the condition, including spinal stenosis, hydrocephalus and obstructive sleep apnoea. 
Limb-lengthening surgery is also an option in children with achondroplasia to increase height and reach. These procedures are long and arduous, involving the cutting of bone and the insertion of internal rods or external fixators to achieve around 10cm of growth, and as such are a contentious issue in the restricted-growth community, especially as advocates have argued that the different appearance of people with achondroplasia should be celebrated rather than stigmatised or 'corrected'. 
In recent years, however, a novel therapeutic avenue has emerged to potentially address the underlying genetic mutation that causes achondroplasia. This avenue dates back to the discovery by researchers at Kyoto University that a natural protein called C-type natriuretic peptide is able to reverse the effects of the FGFR3 gene mutation, offering the possibility of treating the root cause of achondroplasia and its impacts on growth. 
How well do you really know your competitors?
Access the most comprehensive Company Profiles on the market, powered by GlobalData. Save hours of research. Gain competitive edge.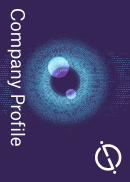 Company Profile – free sample
Thank you!
Your download email will arrive shortly
Not ready to buy yet? Download a free sample
We are confident about the unique quality of our Company Profiles. However, we want you to make the most beneficial decision for your business, so we offer a free sample that you can download by submitting the below form
By GlobalData
While the natural version of the peptide doesn't last long enough in the body to form the basis of a therapy in itself, California-based biopharma company and rare genetic disorder specialist BioMarin spent years developing a synthetic version of the protein, dubbed CNP-39. 
This longer-lasting protein became vosoritide, the company's investigational drug for achondroplasia, delivered via once-daily subcutaneous injections. The treatment binds to a receptor that initiates intracellular signals to inhibit the overactive FGFR3 pathway, and is indicated for children under the age of 18, whose bones are still amenable to growth. 
Vosoritide progresses towards regulatory approval
Over the last five years or so, BioMarin has been pursuing a broad clinical programme to build a convincing evidence base for the safety and efficacy of vosoritide, which has been granted orphan drug designation from the US Food and Drug Administration (FDA) and the European Medicines Agency (EMA). 
The company presented positive data from a Phase II proof-of-concept and dose-finding study in 2015, with six-month data demonstrating a 2.01cm/year increase in mean annualised growth velocity in a ten-patient cohort, when compared with the participants' pre-treatment growth velocity.
In December 2017, the programme progressed to a Phase III, multi-centre, placebo-controlled trial of the drug in 119 children aged five to 18 years at enrolment. The trial, which measured outcomes after a one-year treatment course, was carried out at 24 sites in seven countries – Australia, Germany, Japan, Spain, Turkey, the US, and the UK. In September 2020, results from the open-label study were published in The Lancet, demonstrating a slightly lower but still significant annualised growth velocity increase of 1.57cm in the larger Phase III cohort, compared to placebo. No deaths occurred during the study and no serious adverse events were considered to be treatment-related.
"This study provides the first robust evidence for a precision therapy for achondroplasia that has the potential to fundamentally change the clinical management, growth trajectory, and treatment recommendations for affected children," said Dr Ravi Ravi Savarirayan, a trial investigator at the Murdoch Children's Research Institute in Melbourne, Australia and lead author of the Lancet study.
These positive data have laid the foundation for BioMarin as it moves its treatment towards regulatory approval. The company announced in early November that the FDA had accepted a New Drug Application for vosoritide – the first US regulatory acceptance for a marketing application in this indication. The FDA's action date for the application under the Prescription Drug User Fee Act is 20 August 2021. 
While a 2018 meeting of the FDA's Pediatric Advisory Committee and Endocrinologic and Metabolic Drugs Advisory Committee recommended the drug be tested in two-year controlled trials in different age groups, BioMarin believes the data from its one-year Phase III trial, along with its Phase II programme and five-year follow-up period "offers a rigorous and reliable method to assess whether vosoritide has a durable impact on the rate of endochondral bone growth that ultimately increases final adult height".
In the meantime, BioMarin is continuing to expand its clinical programme for vosoritide, announcing in November the start of two new Phase II studies of the drug – one focusing on the safety of vosoritide in infants with achondroplasia at risk of life-threatening foramen magnum compression, and another initiated by investigators at Children's National Hospital in Washington DC to study the drug in other selected genetic forms of short stature.
Mixed feelings in dwarfism communities over the ethics of treatment
Aside from the medical risks of achondroplasia, people born with the condition (and other forms of dwarfism) also face social stigma throughout their lives, from schoolyard bullying to disrespectful interactions in later life, which may affect their psychological wellbeing or career opportunities. 
As attitudes regarding dwarfism (and physical disabilities more widely) have progressed in the modern world, thanks in part to the efforts of pioneering non-profits such as Little People of America (LPA) – which has been campaigning on behalf of restricted-growth communities since 1957 – today there is a network of support available for people with achondroplasia, and more prominent public voices calling for the issues they face to be addressed.
In the context of this social movement, the reception to vosoritide's ongoing development among restricted-growth communities has been mixed, with LPA president Mark Povinelli describing the drug as "one of the most divisive things that we've come across in our 63-year existence" in an interview with the New York Times.
For those in the community who are deeply sceptical of vosoritide's implications, the argument centres around the fact that short statures should be accepted and normalised in society, not seen as a problem to fix. This is exacerbated by two major sticking points in the study of the drug – the first is that it's only effective in children, as adults don't have the open growth plates needed for bone growth. This presents an ethical quandary in terms of informed consent, as parents – many of whom don't live with achondroplasia themselves – would need to decide on behalf of their children whether to pursue treatment.
The second issue arises from the primary endpoint of the vosoritide studies, which is growth velocity. This has created the impression that the drug is intended simply to 'correct' the heights of people with achondroplasia, rather than to improve their quality of life and minimise the need for invasive interventions such as surgeries. 
Clinical investigators have responded by saying that bone growth and height was chosen as an endpoint because assessing vosoritide's impact on associated complications such as sleep apnoea and skeletal problems would take decades of intensive study, creating unfeasible development costs, and pushing the availability of the drug back over the horizon, if it arrived at all. Measuring bone growth velocity is being used as something of a surrogate endpoint, as increased growth would suggest improvements to many of the complications – from neurological issues to chronic pain and hearing loss – that arise when that growth is inhibited.
"We have to measure something with scientific rigour, so measuring height as a proxy for bone growth and responding to the drug is what we've done," Dr Melita Irving, consultant clinical geneticist at Guy's and St Thomas' NHS Foundation Trust, who led the UK arm of vosoritide's UK study arm, told The Guardian in September. "The emphasis has been on height in terms of an endpoint, but it's because it represents so many other things."