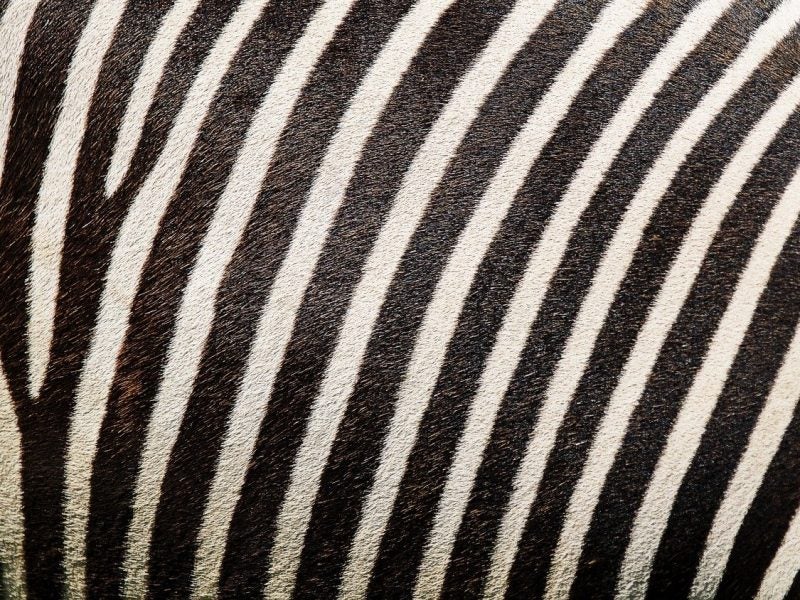 Contortionist Scarlet Checkers pulls at her facial skin, showing off its hyper-elastic tendency to over a million YouTube viewers. She may be a circus performer, but there's no smoke and mirrors here — this is genuinely just what Checkers' skin does naturally. She makes the most of her other anatomical deviations by performing the splits, dislocations and impressive backbending to delighted audiences.
Checkers, from Philadelphia, was born with a form of Ehlers-Danlos syndrome (EDS), a genetic condition that affects collagen (the main component of connective tissue). Her extreme flexibility may have its benefits for her line of work, but it also comes with many disadvantages including chronic pain, exhaustion and frequent injury.
The Ehlers-Danlos syndromes, of which there are 13, have historically been considered rare diseases — thought to affect just one in 5,000. But recently, doctors have learned that while 12 of the subtypes are genuinely uncommon, hypermobile EDS (hEDS) — also known as hypermobility spectrum disorder (HDS) — may affect far more people than first realised and cause seemingly unconnected problems besides joint hypermobility and stretchy, fragile skin.
"We use the acronym 'Just GAPE' which stands for problems with joints (and other soft tissues), gut disorders, allergy (and atopic disease and autoimmune disorders). The E stands for exhaustion because fatigue is increasingly recognised as a key characteristic of EDS," says GP Dr Emma Reinhold, clinical champion for Ehlers-Danlos syndromes, explaining the wide range of symptoms now associated with the hypermobile form of the disorder.
No presentation of EDS is the same. For some, the condition is relatively mild, while others have more severe symptoms that lead to profound disability. Recently, scientists have learnt that hEDS is associated with other serious events for some patients, including autonomic dysfunction, and the immunological condition mast cell activation syndrome (MCAS), which can result in anaphylaxis.
"The analogy we use is that it's like a smouldering fire. If you allow it to stay smouldering, it could spread to other parts of the body and burn out of control. But identify it early and get on top of it, and you may be able to prevent the very severe end of MCAS," Reinhold explains.
A long journey to diagnosis
Unfortunately for EDS patients, early identification doesn't happen very often — the median time to diagnosis is ten years from the first onset of symptoms. This is in part due to there being no definitive test to confirm someone has the condition. Instead it's based on medical history and a physical examination. Reinhold, who has hEDS herself, was involved in developing a toolkit for the Royal College of GPs to increase awareness of the condition and help improve diagnosis rates in primary care.
"Until you've actually got the label, so much is closed off to you," she explains. "Often people get misdiagnosed with things like conversion disorder or anxiety instead."
A recent report by Healthwatch England (a statutory body that addresses the needs of people who use health and social care services) confirmed patients with hypermobility-related disorders face huge difficulties getting a diagnosis and appropriate advice.
While there's currently no cure for EDS, there are options that can alleviate symptoms and prevent injury. From specialist physiotherapy and nutritional advice, to simple adjustments during routine medical procedures, outcomes for EDS patients are better if they're given that label as early as possible.
"Some of us end up using having to use a wheelchair, either because we're so knackered or because we have so many issues with our knees, hips and ankles by the time we're diagnosed. But if you could identify EDS in childhood, different approaches could be taken that would prevent that long-term disability," points out Reinhold.
The problem with rare diseases
The catch-22 is that if doctors think something is rare, they're less likely to identify it. Medical students are taught 'when you hear the sound of hooves, think horses, not zebras'. The 'zebra' represents a rare disease (defined as one affecting fewer than one in 2000 people). EDS charities around the world use a zebra logo to promote the idea that sometimes it really is that 'rare' condition.
"It's a massively undiagnosed condition so it's stayed rare because people think it's rare. It becomes self-perpetuating," Reinhold reveals.
Her work in developing the GP toolkit did not go unnoticed though. Shortly after it was published, she received a personal message on Twitter from Dr Joanne Demmler, senior data analyst in the National Centre for Population Health and Wellbeing Research, based at Swansea University. Demmler was using statistical methods to try to determine the true prevalence of (and symptoms associated with) EDS, but needed Reinhold's help with clinical definitions.
"When I saw the paper's raw data I just thought 'oh my gosh, that is so exciting'. I knew I needed to help this work to get out there and be published," Reinhold reveals.
The analysis, published in BMJ Open, showed roughly ten cases in 5,000 patients, significant because it pushes the disease out of the 'rare' category. And EDS was not only associated with musculoskeletal diagnoses but other diverse conditions too, including those affecting the nervous and digestive systems, and even mental health problems.
"I got thinking: 'well this is quite amazing'. It's clearly a multisystemic disorder — it's not just about muscles and having bruises and dislocating things. It's about a lot of different things," reveals Demmler.
The researchers also noticed a pronounced gender difference in the mean age of diagnosis. Men were diagnosed eight and a half years earlier on average than women. Women are naturally more hypermobile, which could contribute to the disorder being more frequently missed. And hormones do play a part in how the condition manifests. But Reinhold believes it is yet more evidence that women's pain is less likely to be taken seriously by doctors.
"Women are often dismissed by doctors, labelled as anxious or overdoing things. We really hope this work inspires people to come and ask a lot more questions and delve deeper," she says.
Crucially, hEDS losing its 'rare' status could trigger more funding to determine better methods of diagnosis and more effective treatment options for the condition. It will hopefully also galvanise research into the pathophysiology of the disease and why it causes such wide-reaching symptoms in the body.
"Fingers crossed, this paper will open so many doors that would have been closed before," says Reinhold.