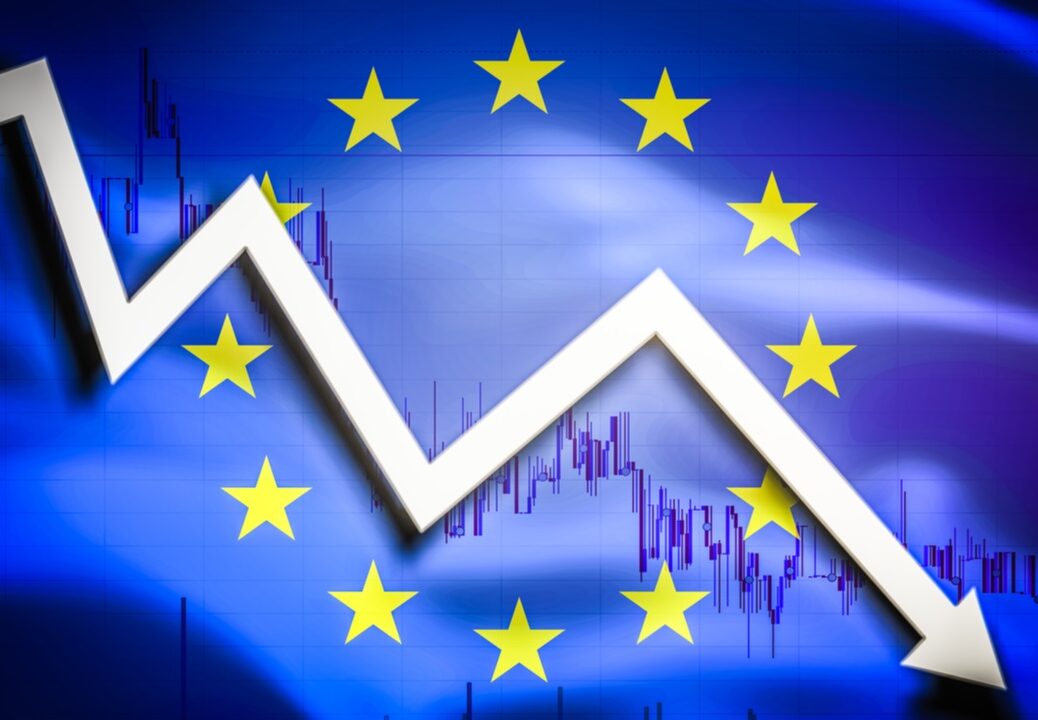 Even before the actual coronavirus outbreak was fully controlled, many countries in Europe are now facing a second wave of infections. The previously projected growth forecasts remain doubtful as a double dip recession seems more likely. Macroeconomic influencers share their views on the Covid-19 impact.
Rafael Domenech
Rafael Domenech, head of economic analysis of BBVA Research, shared an article on how a second wave of coronavirus infections and restrictions in Europe is threatening to cause a double dip recession in the region. Several countries in Europe including Germany, France, UK, Italy, Spain, and the Netherlands have announced measures to control the rise in coronavirus cases.
Experts predict that the second wave will result in negative growth in the fourth quarter of 2020. The European Central Bank's earlier prediction that the region will grow by more than 3% now seems unlikely. It also casts doubt on the forecast of recovery in the euro zone to pre-pandemic levels by 2022.
Additional monetary easing and fiscal aid may be needed to address the damage caused by the second wave, the article noted.
Europe's second wave raises threat of double-dip recession https://t.co/53WGgcSkUr via @financialtimes pic.twitter.com/29i43hZA72

— Rafael Domenech (@rdomenechv) October 18, 2020
Nauro Campos
Nauro Campos, professor of economics at University College London , shared an article on how the UK may lose 37% in foreign direct investment (FDI) after Brexit, according to a study conducted by the University College London and the London School of Economics. Discussions on a trade deal with the European Union (EU) have reached an impasse as a no trade deal Brexit seems likely.
The study found that one of the main reasons for the UK attracting FDI was its membership to the EU, which provides investors with access to other markets in Europe market without having to pay additional taxes and face red tape. The UK is estimated to have lost €89bn ($105.58bn) in FDI in 2018 after a referendum to exit the EU are put forward, the article added.
The UK could lose out on 37% of foreign direct investment into the country after #Brexit due to leaving the Single European Market, finds a new study by Prof @NauroCampos & Dr Randolph Bruno @UCLSSEES w/ @LSEnews as reported by @BrusselsTimes #Brexithttps://t.co/vq04KjRYFh

— UCL News (@uclnews) October 19, 2020
James Picerno
James Picerno, editor at US Business Cycle Risk Report, shared an article on China's economy growing by 4.9% in the third quarter of 2020 compared to the same period in 2019. The growth is, however, lower than the 5.2% growth estimated by Chinese economists although it was still higher than other countries.
The slow recovery of consumption, shift in consumer behaviour and lower household income in the Chinese economy was impacting recovery. Further, poor recovery in the global market as coronavirus cases continued to rise across various countries was also impacting recovery.
China reports that its economy continues to recover from the coronavirus with GDP rising 4.9% in Q3 vs year-ago level: https://t.co/plO81STINE pic.twitter.com/PPuvootCJl

— James Picerno (@jpicerno) October 19, 2020
Christopher May
Christopher May, professor of political economy, shared an article on the economic consequences of the Covid-19 pandemic. The rise in infection cases lead to reduction in production, business closures and lockdowns on the supply side, while on the demand side layoffs and loss of income lead to reduced household income, the article noted.
The article added that the US and UK are expected to experience the lasting effects of the pandemic, while China is expected to fare 50% better. China's recovery is also expected to have a positive impact on the emerging Asian markets. Other emerging markets such as Turkey, South Africa, and Saudi Arabia are expected to experience at least eight quarters of low economic activity.
The global recession is likely to be long lasting, with no country escaping the impact of #Covid19 regardless of their mitigation strategy; this calls for a coordinated international policy response to the pandemic, @KamiarMohaddes & colleagues @voxeu https://t.co/eVCjntIAPh

— Romesh Vaitilingam (@econromesh) October 19, 2020