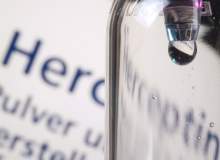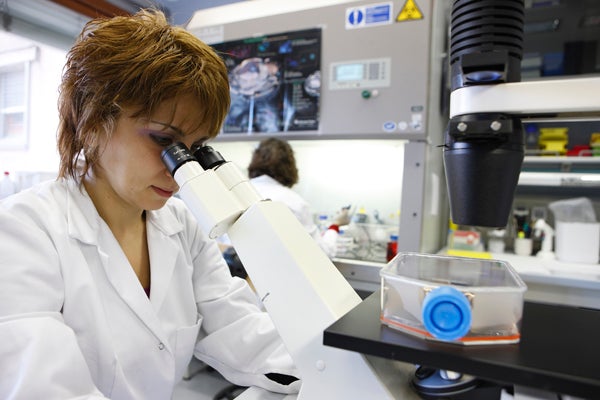 Despite advancements in the treatment of cancer, the devastating effects of the disease remain a global burden. Immense efforts are being made to provide effective medications for patients, but barriers remain, especially at the point of approval.
Drew Lindon, head of policy and campaigns at Prostate Cancer UK, says: "Decisions on whether a drug should be given a license is made by the European Medicines Agency (EMA), and their recommendation is normally binding in the UK. Once a drug has been granted a license, NICE will assess whether it should be made available on the NHS in England and Wales, and in most cases Northern Ireland. In Scotland, the Scottish Medicines Consortium (SMC) will assess whether a drug should be routinely available on NHS Scotland."
According to the UK's National Institute for Health and Care Excellence (NICE) the approval process is a based on a mixture of whether a drug works and whether it is cost worthy.
According to a NICE spokesperson: "When we carry out a technology appraisal on a new drug, we consider whether the treatment improves the quality and/or length of someone's life and, at the same time, whether it is an effective use of NHS resources. We have to decide how much extra money we're maximally willing to spend per Quality-Adjusted Life Year (QALY) for a new intervention, and therefore whether it can be deemed to be cost-effective or not."
Cost-effectiveness – when is a proven drug to expensive?
"According to the UK's NICE the approval process is a based on a mixture of whether a drug works and whether it is cost worthy."
This maximum expenditure is a threshold – NICE's threshold is between £20,000 and £30,000 per QALY. If a treatment exceeds this threshold, then it would not be considered cost-effective for the benefits it offers compared to existing treatments, and therefore may not be made available on the NHS.
On the other hand, an intervention with an incremental cost-effectiveness ratio below the threshold is generally regarded as cost-effective.
So, why were Afinitor (Everolimus) and Xalkori (Crizotinib) deemed not cost-effective?
The NICE spokesperson explains that, although an independent appraisal committee acknowledged that Afinitor could delay the growth and spread of breast cancer by around four months: "There were uncertainties relating to how long it could extend a person's life compared with the drug Exemestane alone."
For Xalkori, developed for the treatment of previously treated non-small-cell lung cancer with an anaplastic lymphoma kinase fusion gene: "Although the independent committee that considered the evidence found Crizotinib to be a clinically effective treatment for ALK-positive non-small-cell lung cancer, Crizotinib could not be considered a cost-effective use of NHS resources, even when taking into consideration the manufacturer's patient access scheme."
A need for appraisal flexibility
From the perspective of the drug companies, however, more can be done within the approvals process itself. According to a spokesperson for Novartis: "Because data on new medicines is often relatively immature when a drug receives its licence it can be difficult to reach agreement on the predicted longer-term benefits, such as the improved survival that patients will derive from new treatments."
"If a treatment exceeds this threshold, then it would not be considered cost-effective for the benefits it offers."
They point out that: "In the first 9 months of 2013 no cancer drugs were approved by NICE even though some of them included patient access schemes that reduced their cost to the NHS."
The international pharmaceutical company believes that given the complexity of cancers and the progress in the development of targeted therapies, the NICE appraisal methodology must evolve. According to the spokesperson: "More flexibility needs to be provided in the appraisal of cancer treatments to take into consideration the immaturity of data and take more account of other factors."
The NICE spokesperson contends that: "In addition to economics, NICE's independent advisory bodies consider many other factors when they are making decisions, and have input from all stakeholders including patients. The factors include ethical principles, legal requirements, the need to avoid discrimination and the promotion of equality."
Value-based pricing – where do the costs occur?
Another barrier to getting life-saving cancer drugs on the market is pricing. Lindon believes that: "Prostate Cancer UK believes the pharmaceutical industry needs to be realistic in terms of pricing of medicines as the cost of a drug plays a part in determining whether or not it is accepted by NICE/SMC."
According to him, the most costly phase of research is drug discovery, which accounts for approximately 40% (£436m) of the cost of successfully developing a drug. When setting a price for any drug, the cost involved in research and development must be taken into account along with the costs of clinical trials and production. Having more cost-effective drugs means that cancer patients will have better access to the most clinically effective medication.
In contrast, the Novartis spokesperson says the most costly phase in the drug development process is Phase III trials since they are, by necessity, undertaken in large patient groups at sites across the UK and globally.
"In contrast, the Novartis spokesperson says the most costly phase in the drug development process is Phase III trials."
They say: "It is important to recognise that many drugs fail at every stage of the development process. On average, only one to two of every 10,000 substances synthesised in laboratories will successfully pass all stages of development required to become a marketable medicine. Therefore, those medicines that reach the patient not only have to cover the costs of their own development but also the costs of the development of other drugs that have failed along the way. Without these funds to re-invest in research and development, the industry would not be able to continue to develop newer and better medicines and find solutions to currently unmet clinical needs."
According to Lindon: "From January 2014, it is proposed that all new branded drugs will be subject to a revised process of drug pricing known as value-based pricing (VBP). VBP will replace the current scheme for medicine pricing, called the Pharmaceutical Price Regulation Scheme (PPRS), which is up for renewal in 2014. VBP will only apply to new medicines and the renegotiated PPRS will continue to regulate the prices for medicines already on the market."
Although very little information has been given about how VBP will work in practice, Lindon says: "VBP is intended to ensure prices reflect the value a drug provides to patients, the NHS and to wider society."
Cancer drugs fund – a lifeline for drugs not available on the NHS
Drugs not making it into the NHS can still be obtained via the £200m per year Cancer Drugs Fund (CDF) set up in 2011 to help patients in England access certain drugs before they get approval for widespread NHS use.
Lindon says: "The CDF is accessed by cancer specialists who make applications for a drug on behalf of cancer patients. Patients are not able to apply directly themselves."
"Drugs not making it into the NHS can still be obtained via the £200m per year Cancer Drugs Fund."
The Novartis spokesperson assures that Afinitor is being made available to eligible patients through the CDF.
"However," they say, "given the time-limited nature of the Fund (until March 2016) it will be important to work on changes to the appraisal system to secure more positive recommendations from NICE."
While it is promising that these drugs can be obtained with the CDF, Lindon feels that the fund is only a temporary measure that doesn't address long-term gaps in provision for cancer drugs. In terms of prostate cancer, he says: "We do not agree that only men in England should have access to certain cancer drugs while men in other parts of the UK cannot access them. We want all men with prostate cancer to be able to access the drugs and treatments that their doctor believes will be beneficial to them, no matter where they live. We believe that fair access to cancer drugs means that all patients across the UK should have an equal and timely access to cancer drugs."
---
Related content
---
Dengue fever and malaria are among the most complex diseases to predict and control, but IBM has created an innovative solution to do just that.
In 1905 the first method to check for heavy metals such as mercury and arsenic in pharmaceuticals was introduced in the US – elemental impurity analysis.
---