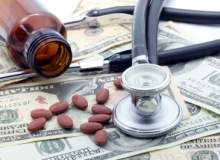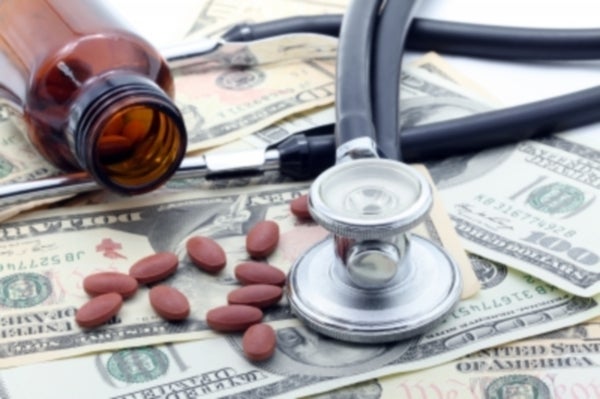 We are all fluent in the language of advertising. The trusted spokespeople; the allusions to vague lifestyle aspirations; the come-hither glances; the eyebrow-raising surveys and statistics – as almost anyone living in the modern world will know, advertisers deploy a startling array of sensory and linguistic techniques to pull consumers into their products' orbit.
The advertising of pharmaceutical products is highly regulated around the world. While the marketing of over-the-counter, non-prescription medication is relatively widespread, only two countries allow prescription drugs to be promoted directly to consumers – New Zealand and the US.
In the US, the world's largest pharmaceutical market, 1997 was the watershed year for direct-to-consumer (DTC) advertising. It was the year that the Food and Drug Administration (FDA) relaxed its stance on big pharma's communication with American consumers on TV and the radio, opening the floodgates for a wave of new advertising.
A whole new broadcast advertising sector sprung up, and as a result the pharma industry's spending on DTC advertising ballooned, with a 330% increase in spending between 1996 and 2005.
But what happens when the language of advertising is applied to products as complex and potentially life-changing as prescription medicines? Looking at the results of a study recently published in the US Journal of General Internal Medicine, the answer appears to be 'nothing good'.
Misleading claims
"57% of the most emphasised claims in the drug adverts covered were 'potentially misleading'."
The study, entitled 'Content Analysis of False and Misleading Claims in Television Advertising for Prescription and Nonprescription Drugs', combed through the Vanderbilt Television News Archive to look at the pharmaceutical adverts that ran alongside the nightly news broadcast slot on the US east coast between 2008 and 2010, searching for false or potentially misleading claims.
The results are startling. The study's central finding was that 57% of the most emphasised claims in the prescription and non-prescription drug adverts covered were 'potentially misleading', and a further ten percent were demonstrably false or unsubstantiated by publicly available evidence. That level of doublespeak might be par for the course in the advertising sector, but from a clinical standpoint it's truly worrying.
The vast majority of outright falsehood was found in advertising for over-the-counter (OTC) medication, with only two percent of prescription drug claims deemed false. Dr Adrienne Faerber of the Dartmouth Institute's Center for Medicine and the Media, who co-authored the study with Dr David Kreling of the University of Wisconsin-Madison School of Pharmacy, puts that discrepancy down to the fact that clinical research for non-prescription medicine is rarely made public, and therefore there was no public data to back up the claims, as well as the possibility that advertising norms could be different between non-prescription and prescription drugs.
That leaves the 'potentially misleading' claims, which were similarly rife for both prescription drugs (55%) and their OTC counterparts (61%). But how did Faerber and Kreling actually define that somewhat nebulous term? Kreling says the definition was drawn from the late Ivan Preston's taxonomy of truthfulness in advertising, including the separation of facts from their broader context.
Faerber gives a concrete example. "This is the kind of advertising claim that goes back years and years," she says. "It's of the general form of 'nothing works better than brand X'. And [proton-pump inhibitor] Prevacid in the United States actually made this claim – 'nothing works better than Prevacid'. It seems to mean that there's something special and superior about Prevacid, and yet can be interpreted literally to fit the facts. Because the facts are that Prevacid works just as well as Prilosec; there's no difference, really, in the efficacy of the two products. So they're being truthful, but there's this implication that could potentially mislead."
Lifestyle associations
The study also highlighted the common strategy of drawing parallels between the advertised drug and vague lifestyle benefits that seem to appeal more to consumers' hopes for better lives than their assessment of a drug's efficacy. "A lot of these advertisements are trying to say exactly that – you want to live a new life, you want to achieve better things, you want to aspire to something," says Faerber. "Drugs don't always do that, and very, very few of them have been tested to do that.
"For the most part, these selective facts and lifestyle associations are completely legal."
"In fact, there are times when these lifestyle associations can be contradictory to medical evidence that would indicate who should or should not take a drug. One of the examples I point out in the paper is an osteoporosis drug that is marketed to healthy, active women – their tagline is 'For on-the-go women'. And in fact, we know from epidemiological studies that women who continue to be active and get a lot of exercise are at a lower risk of having osteoporosis, and may in fact be less likely to need the drug in the first place. So they're trying to make this lifestyle association to a group of women who don't need to take the drug."
It's important to recognise that for the most part, these selective facts and lifestyle associations are completely legal. In a response to the study's findings, Pharmaceutical Research and Manufacturers of America (Phrma ) senior vice president Matthew Bennett criticises Faerber and Kreling's definition of 'misleading', which he believes led to a "subjective, non-rigorous analysis".
"The primary concern is that the authors' subjective study takes an overbroad definition of 'misleading'," said Bennett. "The study classifies any general statements about a product and lifestyle statements as being 'misleading' when, in fact, these statements do not violate FDA law or regulations and are not uncommon or illegal advertising practices."
But despite following the letter of the law to avoid falling foul of the FDA or the Federal Trade Commission , shouldn't big pharma, of all industries, take particular care to market their products as clearly and clinically as possible? "What's false has a very narrow definition in the law," says Kreling.
"So there's an awful lot of wiggle room. Given that latitude, must you stretch as much as you do? [Pharma companies] like to call themselves different and special and involved in people's health. If that's the case, walk the walk, don't just talk the talk. It's not so much how much falseness there is, but maybe it's the lack of truth in advertising that's the challenging part."
Where's the harm?
Beyond the problems inherent to applying advertising conventions to medical treatments, there is an ongoing debate about the benefits or ills that DTC advertising might be bringing to American patients and the wider healthcare system.
"The industry downplays the effects of DTC advertising on the doctor-patient relationship."
Proponents argue that DTC advertising is a valuable source of information for patients, empowering them to discuss options with their physicians and reducing the need for expensive hospital stays. "Many studies have demonstrated that DTC advertising informs patients potentially suffering from undiagnosed conditions," says Phrma 's Matthew Bennett in a written response to our questions.
"[It also] raises awareness of treatment options and benefits the US healthcare system by encouraging patients to seek medical attention that may help manage conditions and avoid the need for costly hospitalisation or surgery."
Critics, meanwhile, contend that TV ads exert undue influence on patients, who then put pressure on the doctors, who are financially incentivised to keep their customers happy, to prescribe brand-name drugs even if they are unnecessary or there are cheaper or more suitable alternatives. A May 2011 report by the US Congressional Budget Office noted that brand-name prescription drugs supported by DTC ads are prescribed nine times more than branded products without DTC advertising.
"I think it's probably not the greatest of things that patients are expecting high-cost brand-name products, and are uninformed about lower-cost or possibly more effective alternative products," says Faerber. "That's a failing of this system – they only learn about the expensive brand-name things."
But the industry is quick to downplay the effects of DTC advertising on the doctor-patient relationship, and has competing surveys and studies to fight its corner. "Research indicates that doctors are not likely to prescribe a drug simply because it was requested," says Bennett.
"A 2006 Government Accountability Of?ce (GAO) report found that only two to seven percent of consumers who saw a DTC advertisement requested and ultimately received a prescription for the advertised drug. Furthermore, patients who ask about a prescription medicine as a result of seeing a DTC ad often receive other recommendations from their doctor, indicating the independent professional judgment regularly exercised by physicians."
Credible information for patients
Although Faerber and Kreling have studied the flaws of the US's DTC advertising system, they both acknowledge the benefit of any media source that encourages people to have an active dialogue with their healthcare providers. But can any source of medical information that is financially invested in promoting one particular treatment be credible?
No matter how much the pharmaceutical industry minimises the influence of DTC on patients and doctors, companies continue to invest billions of dollars in advertising every year. That's because it works. A 2003 study by researchers at Harvard University and the Massachusetts Institute of Technology found that a dollar spent on pharma advertising provided a return of more than four dollars in sales.
It would be disingenuous to claim that TV ads achieved these returns without exerting any influence on prescribing patterns. And if, as Faerber and Kreling's study suggests, DTC ads are as likely to bamboozle their audience as commercials for cosmetics and cars, isn't the whole system of American healthcare information built on quicksand?
To improve the quality of pharmaceutical information for patients, Faerber would like to explore the possibility of replacing 60-second ad slots with longer "drug infomercials" to explore health issues and treatments in more detail. Kreling, meanwhile, suggests companion campaigns to give more generic advice on making good decisions and weighing the evidence surrounding different treatments.
But if the industry's current regime of aspirational messaging, celebrity spokespeople and carefully-presented facts is working, why would companies voluntarily change? More public-spirited information with a rounded provision of evidence would dilute the purity of the promotion and likely have implications for pharma's revenues. As Kreling puts it: "They would lose the pizzazz."
The World Health Organisation has reported "an inherent conflict of interest between the legitimate business goals of [drug] manufacturers and the social, medical and economic needs of providers and the public to select and use drugs in the most rational way".
This conflict of interest materialises all over the world and in a variety of ways, but DTC advertising seems like a particularly apt manifestation of big pharma's business objectives potentially running against the best interests of everyday patients. And while the US pharmaceutical industry and the FDA might think DTC advertising is a perfectly acceptable source of drug information for the public, the rest of the world – bar New Zealand – tends to disagree.
---
Related content
---
Debate has raged in recent months over decisions to approve or, in most cases, not approve several cancer treatments in the UK.
In 1905 the first method to check for heavy metals such as mercury and arsenic in pharmaceuticals was introduced in the US – elemental impurity analysis.
---