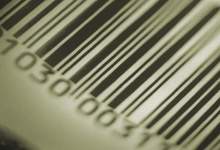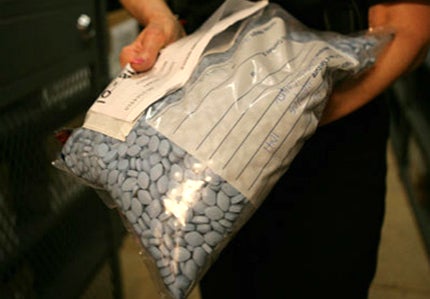 Regulation governing the distribution of pharmaceutical products in the EU and US is undergoing a shake up. EU and US regulators want to enforce the use of advanced technologies to tighten up and standardise the distribution of pharmaceutical medicines, so regulators and companies can determine the authenticity, identity and whereabouts of a particular drug product.
It's a move designed to make it harder for counterfeit drugs to enter the pharmaceutical supply chain, and if they do, make it simpler for authorities to identify at exactly which point they infiltrated the system.
The new method being proposed is a so-called 'track and trace' system, using ePedigree technology or 2D barcodes. The system is based on a randomised serial number stamped on every individual pack of drugs. Authenticity of each pack is verified by entering its unique identifier number into a repository system at the time of manufacture, and checking the unique identifier against its entry in the repository system at one or more points in the supply chain. The system only works if the authenticity of the pack of drug is checked before the medicine is dispensed to the patient.
Many finer details of the shake up – cost and implementation – are yet to be determined, especially in the EU; however, it is known "downstream" pharmaceutical supply chain members: drug manufacturers, repackagers, wholesale distributors and dispensers will be directly impacted.
The new proposals have received mixed responses from industry figures and representatives; while some are commending the new changes as much needed, others are questioning whether the cost and increased work load are worth, what they believe are, minimal gains.
How the changes came about
"The new method being proposed is a so-called 'track and trace' system, using ePedigree technology or 2D barcodes."
In the EU many drug packagers currently use the 'point-of-dispense' verification system to ensure authenticity of drugs. However, in 2011 the European Commission reviewed the pharmaceutical regulation and set out provision for the track and trace system.
Currently, the Commission is deciding the specifications for changing to a track and trace system, a document of which is intended to be released by the end of 2014. Companies supplying product to the EU market will then have three years to comply with the requirements.
In the US the track and trace shake up was reignited, after being considered in 2012, by the Pharmaceutical Research and Manufacturers of American (PhRMA) and the Generic Pharmaceutical Association (GPhA), which prompted the Health, Education, Labor and Pensions (HELP) Committee to release a new discussion draft of a pharmaceutical track and trace plan on 19 April 2013.
In May, two bills – S. 959 the Pharmaceutical Compounding Quality and Accountability Act and S. 957 Drug Supply Chain Security Act – were passed by the HELP committee. However, it is thought the bills won't hit the senate floor until September.
Does the industry really need more regulation?
Although it is undeniable that counterfeit drugs are a problem all over the world, many say counterfeit drugs entering the regulated supply chain isn't a huge problem, and that the current system works fine.
"In the EU many drug packagers currently use the 'point-of-dispense' verification system to ensure authenticity of drugs."
Incidences of counterfeit drugs entering the EU supply stream are actually very few and far between, but it has happened. In 2007, according to a report from the Medicines and Healthcare Products Regulatory Agency (MHRA) in the UK, 2.1m doses of falsified medicines labelled for the treatment of prostate cancer, heart disease and schizophrenia were imported into the country and entered the regulated supply chain, purporting to be parallel traded products.
700,000 doses reached pharmacies and patients; the remainder were traced and seized by the MHRA or recalled from the market. The case ended in a conviction.
Since then, in the UK the MHRA has recalled one batch of falsified products prescribed for the treatment of chronic asthma. It was intercepted and there was no evidence it had reached patients. On the 20th of August the agency announced it had brought into force the Falsified Medical Directive, which is an update to a European directive aimed at introducing new measures to prevent the entry of falsified medicines into the legal supply chain.
However, in the US the case seems to be a different story. In 2010, the FDA's Office of Criminal Investigation opened 72 new cases of counterfeit drugs in 2010, up from just six a decade earlier. In February, counterfeit versions of Roche's cancer drug Avastin found its way into hospitals and patients' groups, prompting an FDA investigation.
This may be in part due to the fact that in the US, patients can buy drugs online from some Verified Internet Pharmacy Practice Sites (VIPPS). These sites are often mimicked by criminals, who create counterfeit sites that claim to be accredited when they are not. Although, people can buy drugs online in the EU also, there are no verified sites and doctors always advise against this.
Counterfeit drugs are not only dangerous to patients, but they lose the pharmaceutical industry billions of pounds every year.
These safety and cost concerns are why, largely, pharmaceutical bodies in the US back track and trace. GPhA in a statement showed its support for the legislation, saying: "We support enhanced e-labelling that increases patient safety by modernising the information exchange between pharmacies and manufacturers."
The FDA in April said it is behind the proposed changes, and BIO, which represents more than 1,100 biotechnology companies, academic institutions, state biotechnology centres and related organisations, has also said it is in favour of the changes, although it has raised concerns about cost and the implementation time frame.
However, in the UK new track and trace legislation hasn't been received so warmly.
Chairman of the Independent Pharmacy Federation (IPF), Fin McCaul, said: "There is no evidence that there is a definite need for this technology. I am not aware of any significant case of counterfeit medicines being in the supply chain."
European Federation of Pharmaceutical Industries and Associations (EFPIA), market access director, François Bouvy, said a track and trace approach does not offer any significant advantages over the 'point-of-dispense' solution in terms of patient safety.
"Track and trace provides the same basic functions as a 'point-of-dispense' Verification System, but requires greater logistical capabilities throughout the supply chain in order to track full product location and product movements," he says.
However, an email response from the European Commission disputed this, with a spokesperson saying: "This technology is key to fighting against counterfeit drugs in the legal supply chain.
"Track and trace technology can guarantee the authenticity of medicines in the legal supply chain, where medicines are verified at least once before being dispensed to the patient."
Cost and implementation time frame
"Counterfeit drugs are not only dangerous to patients, but they lose the pharmaceutical industry billions of pounds every year."
As highlighted by the EFPIA, cost and the timeframe for implementation are the biggest concerns for industry. Until these details are worked out in the EU, and it's known who will shoulder the cost burden, manufacturers and pharmacists will no doubt remain anxious.
Bouvy says: "Track and trace demands a significantly greater investment by all stakeholders to realise its added benefits. This means it is not a cost-effective solution for simple product verification, for manufacturers or other supply chain partners, especially given the minimal impact on patient safety,"
McCaul says: "No one has acknowledged that there is a significant cost to the service. An infrastructure cost to enable it to happen and that process costs to enable it to work will be ongoing."
In July, addressing this issue, the US Congressional budget office released a report stating that the financial impact of implementing track and trace on manufacturers would be small. It said, because California has similar requirements, nearly all manufacturers, repackagers and wholesale distributors would already comply with the new mandate because they conduct business in the state.
However, Dirk Rogers, an independent pharma security consultant told in-pharatechnologist.com based in the US that this was "misguided", as "adoption of the senate bill would immediately pre-empt the California law so companies would be able to immediately stop preparing for the 2015 through to 2017 deadline of that."
The CBS also said there will be added compliance costs for maintaining transaction history records for all drugs for three years, requirements to check all drug products before acceptance or release for a unique identifier (UID), notifying the FDA of suspect or confirmed counterfeit products and paying fees to FDA to cover licensure.
CBS has noted that this will result in the FDA receiving $19m (approximately $6m in licence fees each year) in new revenues at a cost of $39m (what it will need to spend), or a net loss of $20m to the agency. Non-fee-related costs would be approximately $16m.
A new era on the horizon
This new era of drug distribution compliance will shore up the drug distribution supply chain, no doubt making it safer than it has ever been before. But it won't tackle the problem of counterfeit drugs being sold through illegal means, such as the black market or the internet. It also won't solve compounding problems, where compounded drugs become contaminated and can be potentially harmful to patients. Although it will make tracking and recalling those drugs simpler.
Though some in the industry may see the cost and increased work load of implementation a heavy burden, and until finer details are ironed out there will no doubt remain some anxiety over this. However, there is no doubt track and trace technology will become a new global standard for pharmaceutical drug distribution. India is already planning to adopt track and trace technology and in America it is being seen as particularly beneficial, because it will use one system for all 50 states, instead of each having their own requirements.
---
Related content
---
There is a revolution coming, according to Mads Bonde, co-founder of a new million dollar virtual laboratory, and that revolution will change science teaching and pharmaceutical training forever.
Students at the University of Alberta have pioneered a nano-scale robot that could eventually be programmed to travel through the body, administering drugs or destroying cancerous tissue.
---