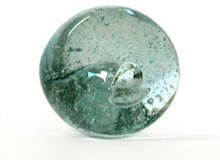 Pharmaceutical companies dealing with the US will be closely watching the debate surrounding a proposed revision by the Senate which could see the watering down of some requirements, and an increase in others, under its Physician Payments Sunshine Act (S.2029).
The bill mostly relates to pharmaceutical companies, and the new amendments due to come in place in 2011 could impose further regulation.
The industry already spends an estimated $25bn a year marketing products to medical professionals, ranging from offering a game of golf to consulting fees.
Disclosure and transparency
In the Act's current context, gifts to physicians of more than $25 must be disclosed. If the new amendments are approved, the industry will get off much lighter, only having to disclose gifts that are valued over $500.
Where the industry will feel the pinch is in the new requirements the Act brings for transparency. The amended version of the Act requires all companies log their gifts in a public database, creating a national registry that details all payments to physicians. For those that do not adhere, fines of between $1000 and $50,000 could be on the table.
The benefits for the industry of adhering to the Act should not be overlooked. Consumers have, for a long time, been sceptical of the relationship between doctors and pharmaceutical companies. Starting a public database can only increase confidence in the industry, and the professionals that act as the so-called salesmen (the doctors), as well as in the benefits of certain drugs.
But change will take time and effort for a lot of companies, as well as a whole new way of looking at the industry.
Leader of the pack
Eli Lilly is the only known pharmaceutical supporter of the Physician Payments Sunshine Act to date. It is also the first company to make information on its clinical trails and its educational grants publicly available on its website.
"Lilly believes this legislation represents an important step in building public trust and confidence."
For Lilly, according to CEO John C Lechleiter, transparency works in its favour. "Lilly believes this legislation represents an important step in building public trust and confidence in the relationships between the pharmaceutical and device industries and physicians," he says.
"A key strength of the bill is that it would create a uniform national standard for reporting physician payments. This helps patients, businesses and doctors alike by settling expectations and creating a more efficient system for gathering, reporting and understanding such data."
Lilly has used not only its own support of the bill, but its own efforts in this area to its advantage.
Over the years, the company has had time to oversee these changes. But what about the rest of the industry?
When 2011 rolls around, will pharmaceutical providers be ready to make their external dealings public, and will they have the right company ethos and morale towards the changes to be able to make sure they are playing safe in terms of the US law?