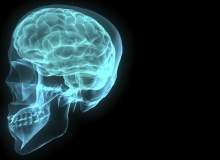 At the 9th Annual Drug Discovery for Neurodegeneration Conference in March, the Alzheimer's Drug Discovery Foundation (ADDF) featured an exciting blend of ideas and expertise from leading academic and industry researchers and provided a forum for the exchange of insights to encourage further innovation and advances in drug discovery for neurodegenerative diseases such as Alzheimer's and Parkinson's.
During the three-day event in San Diego, representatives from industry and academia presented new findings and highlighted the latest developments in the field at a time when the lack of effective therapies is magnified by the rising costs of care, recognising that tremendous opportunity exists for small drug developers and Big Pharma alike.
New ideas are constantly needed in this area of medicine, where many failures in clinical development have been a tremendous disappointment to those working in it. While the meeting featured lectures by thought leaders in the private sector, the ADDF also recognised some inspiring research going on in biotech and academic labs, and structured the conference as a comprehensive workshop to help provide a framework for success in drug discovery and development.
The keynote speakers highlighted the ways that smaller organisations can leverage their resources and maximise their opportunities for success in helping to develop new drugs for a long list of debilitating neurodegenerative diseases. The vast range of research suggests that the future will involve combining the individual talents of all of these groups to usher in a new era of treatments for neurodegenerative diseases.
New ideas are sorely needed
One of the main points highlighted at the meeting was that the industry and small research organisations must think of new ideas on how to work collectively to identify opportunities and provide the best research.
Big data remains a key topic that is believed will revolutionise drug discovery by unlocking the key features of disease differentiation between patients, so that therapies will ultimately be targeted to the individual's needs in order to maximise their chances for response, and possibly, recovery. The integration of data will reveal biological networks that will be used to direct patient segmentation and further develop treatment guidelines.
---
---
The Japanese pharma industry is increasingly opening up to foreign markets and to international companies operating in Japan.
---
Key technologies that will drive this research include:
Third-generation DNA sequencing, which offers advantages over the current sequencing technologies, such as higher throughput, faster turnaround, longer read lengths, higher accuracy, low starting material and lower cost.
Global mass spectrometry, which is used in drug discovery and development, and increasingly in proteomics. Technological advances offer increased speed, higher accuracy, and improved resolution, and miniaturisation will improve productivity and efficiency.Selected reaction monitoring (SRM), which allows for targeting quantitative proteomics by mass spectrometry. Ion fragments can be detected, isolated and observed over time during fragmentation reactions from their precursor.
Peptide protein-capture agents, which have the potential to replace antibodies in biodetection assays to increase performance and reliability of drug discovery activities at a lower cost than conventional methods.
Single-cell analysis: Individual cells within the same population often differ dramatically, and single-cell analyses can help identify fundamental biological principles to aid in the detection and treatment of disease.
Blood-based diagnosis set to have a profound effect on drug development
While the area of diagnostics has expanded due to the interest in amyloid ligand imaging, merging blood-based diagnostics through the use of biomarkers and assays will ultimately have the most profound effect on drug discovery and development.
"Big data remains a key topic that is believed will revolutionise drug discovery by unlocking the key features of disease differentiation between patients."
Key obstacles in this area involve a poor capacity to measure disease differentiation among populations in different geographical locations, which minimises the ability to identify new opportunities for drug developers and hampers efforts to develop new products. Representatives of Big Pharma who were present at the meeting contested that better markers of proof-of-concept will be needed to identify the projects that are the most worthwhile of advancing, and at the same time will help reform the disease taxonomy.
It is well known that the pharmaceutical industry relies on the innovations that occur at the independent level; big pharmaceutical corporations essentially depend on smaller-scale research to drive their business and expand their portfolios. With this discovery pathway in mind, large pharmaceutical companies must find a more sustainable strategy for scouting and funding early-stage research.
By expanding their teams that evaluate the potential of smaller research programs, beginning early investment in their activities and encouraging investigation into new ideas, the best targets will have a better chance at quickly advancing into clinical trials. At the same time, public funding must be provided to reduce the risks that are involved from a business perspective.
Alleviating development costs will subtract from the list of investors' worries, and the tax benefits must also be significant for companies that are willing to invest in projects at an early stage, as this will provide the funding needed to accelerate the research and clear regulatory hurdles.
Besides the challenge of linking new targets and drugs to actual preclinical development using cell assays or animal models, one of the most problematic areas in the drug development process for Alzheimer's is Phase II, where the level of research is associated with a needed investment of up to $25m and the success rate is as low as 25%.
The ADDF seems to recognise that greater cooperation and collaboration is needed between the large and small players that are providing some of the most innovative research. The conference was therefore designed to serve as a resource to help connect the different groups of interest, providing a space where academics and industry professionals exchanged information openly, and resulted in a helpful dialogue that provided better insight into the current obstacles faced in turning a new idea into a new drug.