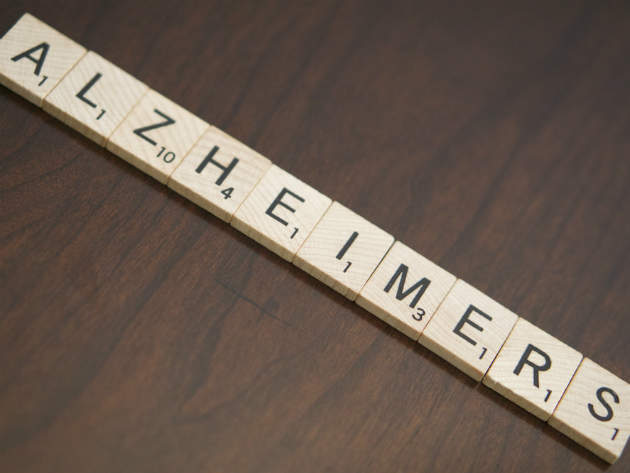 Up to this point, clinical trials for Alzheimer's disease have had an incredibly high failure rate, a combination, researchers say, of lack of funding, poor understanding of the disease's biology and the fact that trials have tended to address the condition too late, when treatments are no longer effective. However, as funding begins to increase, so too does our knowledge of the body's most complex organ and how to treat its deterioration. The next few years could herald exciting developments in many areas.
At present, the failure rate for Alzheimer's clinical trials stands at 99%, with no new Alzheimer's therapies having won US Food and Drug Administration (FDA) approval since 2003. This situation has been driven by three key factors: lack of investment compared to other disease areas, such as cancer and cardiovascular conditions; a still relatively poor understanding of how the disease is caused and develops; and, as a consequence of factor two, the fact that trials up until recently have focused only on people in the late stages of the disease who are already exhibiting symptoms.
But, with recent injections of cash into this area, most notably in the US and Europe, the situation is beginning to improve. Increasingly, researchers are not only starting to understand Alzheimer's better and identify people earlier on in the disease's progression, but they are also engaging and recruiting more patients and designing more effective clinical trials.
Variety of approaches
The Innovative Medicine Initiative's (IMI's) EPAD project is just one example of a programme designed specifically to find ways of identifying people who are at risk of developing the disease when they may have little or nothing in the way of symptoms.
At present, the team is in the process of creating a pan-European platform to identify and follow up patients who are at risk of developing dementia symptoms. Following this, they will draw on the platform to test a number of novel treatments designed to prevent the onset of the disease through a pioneering 'adaptive' clinical trial model, whereby multiple treatments are tested at the same time and the results analysed continuously.
"Clinical trials last four to five years minimum, and the results are only known at the end, meaning that learning is a slow process."
"These adaptive trials will also help to address another challenge in this field – clinical trials last four to five years minimum, and the results are only known at the end, meaning that learning is a slow process," explains Dr Elisabetta Vaudano, principal scientific officer at the IMI.
Meanwhile, researchers all over the world are testing a variety of different treatment approaches, from amyloid therapies (clumps of proteins in the brain called amyloid plaques are a hallmark of Alzheimer's and researchers are increasingly focusing on treating people that have amyloid biomarkers before symptoms start developing) to drugs related to inflammation, as well as Tau therapies. Tau deposits have also been closely linked to symptoms such a memory loss and dementia, but there have been far fewer Tau than amyloid-related trials.
A cause for hope
One drug that has been causing particular excitement, following the disappointing results of Eli Lilly's late stage clinical trial for its experimental anti-amyloid drug solanezumab, is Biogen's aducanumab.
"We've been excited about aducanumab because of the way they did the trial," explains James Hendrix, director of global science initiatives at the Alzheimer's Association. "In their phase one B trial, there were about 165 people and the only people that were entered into the trial were people that had high levels of amyloid in their brain based on an amyloid PET scan.
"They then followed them for a year and not only did they show a slowing of cognitive decline compared to a placebo in that drug, they also saw a reduction of amyloid plaques in their brain on a PET scan after one year. Moreover, they tested three different doses of aducanumab and the effects were dose-dependent – so the higher the dose, the bigger the effect. That's exactly what you would hope to see."
Michael Rafi, clinical director of the University of Southern California's Alzheimer's Therapeutic Research Institute, agrees that imaging is one factor that has really started to transform the field of Alzheimer's research. "There's now not only amyloid PET imaging, for which there are four different tracers, but also Tau PET, which allows us to see abnormalities in Tau. That's a really terrific development," he says.
Until recently, the only way to accurately diagnose Alzheimer's disease was at biopsy or autopsy.
Lifestyle factors
There are also a growing number of studies into the lifestyle factors that could impact the progression of Alzheimer's. Alzheimer's Research UK, for example, has recently launched the Prevention and Risk Reduction Fund, which provides funds for primary prevention and risk reduction research that has the potential to significantly alter the source of cognitive decline in at-risk populations.
Meanwhile, the IMI is planning on launching a new call for proposals for a project that would aim to develop a digital platform to measure a valid and meaningful combination of smartphone, wearable and/or home sensor-based parameters that can detect early and subtle functional decline in early Alzheimer's patients. "This is still very much in the early stages," Vaudano notes. "But if it goes ahead, it will deliver some very interesting results."
"By knowing more about how the disease progresses, we'll be able to find new drug targets and have a richer drug pipeline."
Industry experts are keen to stress that the increased funding being injected into Alzheimer's research must also be invested in big data (such as networks, global studies and registries), recruitment, which is difficult in this field because people are either too far along the course of the disease or too early on to consider enrolling in studies, and continuing basic research into the disease.
The latter is something the UK Government is focusing on with the launch of the Dementia Research Institute, co-funded by UK Alzheimer's charities and the Medical Research Council. "More funding means that more researchers will be working in this area and that they will find out more about how the disease starts and how it progresses, certain aspects of which we're still not sure of," says Dr Rosa Sancho, head of research at Alzheimer's Research UK.
"By knowing more about how the disease progresses, we'll be able to find new drug targets and have a richer drug pipeline. At this stage, it's important to keep investing in investigating how the disease progresses in the brain and the fundamental processes of the disease and combining that with drug discovery."
The future of the field
Looking ahead, researchers all agree that there is unlikely ever to be one silver bullet to treat all Alzheimer's sufferers. The treatment will depend not only on the stage of the disease but also on how it is driven. "Hopefully, in the future we will be able to test patients and give them a treatment that works for them, as is already the case for many cancers for example," Vaudano hopes.
Combination therapies, too, are becoming an increasingly important area of study. "We know Alzheimer's disease is not just related to amyloid – it's amyloid and tau – and it may not be enough just to attack one, we may need to attack both," explains Hendrix.
"That's why the Alzheimer's Association is about to launch a new grant on combination therapies. We're trying to stimulate the field and thinking about attacking Alzheimer's disease as a combination. Cancer has been successful with that strategy, HIV/AIDS has been successful with that strategy. So maybe Alzheimer's disease needs to be attacked with multiple drug approaches as well."
In the nearer term, Hendrix's hope is that a new drug will be approved ("It's not a matter of if but a matter of when," he says), which will be a first step. "It might be one of those where you see a modest improvement or a modest slowing of decline. Then the next drug that's approved might mean that if we use the two together, we get an even bigger improvement. Then we'll start to see some momentum and start to understand how we can improve on those therapies and strategies and then new strategies will come in.
"We're in a unique position with Alzheimer's disease. As most people get it after the age of 65, we don't actually have to cure it, we have to delay it. And if we can delay it 10 or 20 years, we'll die of something else before the Alzheimer's gets us. Then we'll die with our memories and our brain intact and that's what we're fighting for."