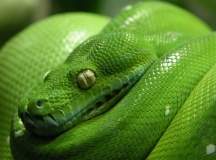 Pregnant women in the UK were this month offered a vaccine against whooping cough after a four-fold increase in cases of the bacterial infection since 2011.
The UK Health Protection Agency (HPA) advised pregnant women to ask their doctor for the vaccine after recording nine deaths of infants who were less than four months old this year alone.
The total number of recorded cases up to the end of August this year was 4,791, which is significantly higher than the 1,118 recorded in 2011, and the 908 recorded in 2008 – the last peak year before the current outbreak.

Pharmaceutical giant Johnson & Johnson commissioned a three-year study into people with Down's syndrome as it believes it could lead to new drug developments for Alzheimer's suffers.
The pilot study aims to identify the early changes that precede dementia, which affects 75% of Alzheimer's patients, in Down's syndrome suffers.
J&J neuroscience drug development global head, Dr Husseini Manji, said: "The study we're proposing would provide insight into treating Alzheimer's, but it might help individuals with Down's syndrome as well."

Reckitt Benckiser Pharmaceuticals voluntarily discontinued the sale of Suboxone tablets, a replacement for heroin dependency, after a report suggested the tablets were more likely to be accidently taken by young children.
The company informed the US Food and Drug Administration (FDA) on 18 September 2012 that the company would voluntarily discontinue the tablets in favour of a safer film version of the same drug.
Data from US Poison Control Centers showed consistently and significantly higher rates of accidental unsupervised pediatric exposure with Suboxone tablets, with rates of accidental use 7.8 – 8.5 times greater.

Eli Lilly's lung cancer drug Alimta failed to meet its primary endpoint of improved overall survival for patients in a Phase III trial.
Patients with non-squamous non-small cell lung cancer were randomised to receive a combination of Alimta with Roche's Avastin or Bristol Myers Squibb's Toxol (paclitaxel) with bevacizumab.
Overall survival for patients randomised to the Alimta arm achieved a median overall survival of 12.6 months compared to 13.4 months for patients on the paclitaxel arm.

Cosmetic giant L'Oreal was told to stop describing its products in a way that suggests they are selling pharmaceuticals rather than cosmetics.
Lancome USA, which is part of L'Oreal, was issued a letter of warning by the US Food and Drug Administration (FDA) for describing some of its products as having the ability to "boost the activity of genes" or "stimulate cell regeneration" in order to halt the ageing process.
According to the FDA this classifies them as drugs, which companies are not allowed to sell in the US without clinically demonstrating they are safe and effective.

New insights into the evolution of snake venom could aid drug development for cancer, diabetes and high blood pressure, researchers at UK universities this month discovered.
Researchers from the Liverpool School of Tropical Medicine and Bangor University in Wales learnt that toxins which make lizard and snake venom deadly can evolve back into harmless molecules, which are far safer and easier to work with.
Most venom contains a large selection of lethal molecules known as toxins, which, when used against prey, can cause fatal blood clotting or halt nerve cell signaling.

The UK's House of Commons Health Committee decided to hold an inquiry into the work of the National Institute for Health and Clinical Excellence (NICE).
The committee will examine the watchdog's role in evaluating the effectiveness and cost-effectiveness of drugs.
As part of the "short" inquiry, the government agency said it will also evaluate the role of NICE quality standards in the new National Health Service (NHS) structure, including the status of NICE guidelines in determination of commissioning priorities.

The US Food and Drug Administration approved Pfizer's Bosulif, used to treat a rare type of leukaemia usually suffered by older adults.
The drug has been approved to treat chronic myelogenous leukaemia (CML), a blood and bone marrow disorder that is linked with a specific genetic mutation called the Philadelphia chromosome.
The mutation triggers the production of an enzyme in bone marrow that causes abnormal growth within white blood cells. Pfizer's drug treats patients by blocking the signal that causes white blood cell growth.