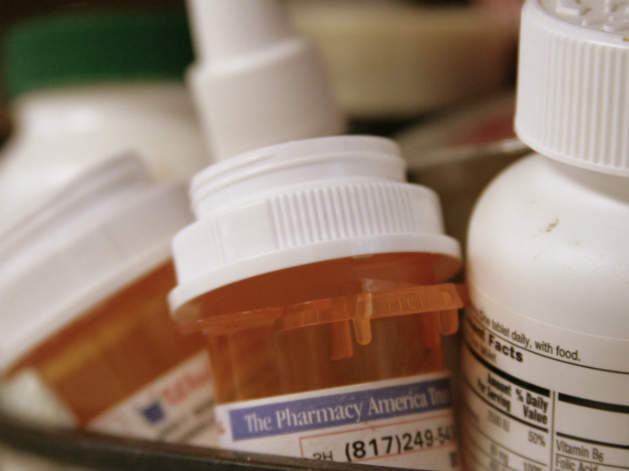 A new bill being proposed in the US wants to tackle drug pricing and access problems by allowing commercial importation of pharmaceuticals from Canada. But critics argue that hijacking another country's system would not only result in drug shortages in Canada, but would also compromise patient safety in the US. Any meaningful change to the US system, they believe, must start at home.
Christened the Affordable and Safe Prescription Drug Importation Act, the new bill proposed by the US Senate and Congress members led by Bernie Sanders was introduced because drug prices in the US are much higher than in other comparable countries due to a lack of price control regulations – a situation that has led to many Americans being unable to afford the drugs they need.
Imports from Canada
The new bill would allow American wholesalers, pharmacies and individuals to import qualifying prescription drugs from licensed Canadian sellers. Legally imported drugs could only be purchased from a Canadian seller certified by the US Food and Drug Administration (FDA) and must have the same active ingredient, route of administration and strength as drugs approved in the US. In two years, importation from other developed countries would also be allowed.
"It's not the first time the US has tried to resolve its drug pricing and treatment access issues by bringing in cheaper Canadian drugs."
It's not the first time the US has tried to resolve its drug pricing and treatment access issues by bringing in cheaper Canadian drugs. In the early 2000s, busloads of American seniors crossed the border to buy drugs at significantly lower prices than in the US, with others purchasing cheap drugs from internet pharmacies that claimed to be based in Canada, although many were not.
And while the conditions set out in the new bill have been designed to avoid the unregulated onslaught on Canadian pharmacies that threatened to destabilise the country's healthcare system almost 20 years ago, critics, including a group of former commissioners of the FDA, have been vocal about its shortcomings, which could result in drug shortages in Canada and serious risks to patients and consumers in both countries.
How well do you really know your competitors?
Access the most comprehensive Company Profiles on the market, powered by GlobalData. Save hours of research. Gain competitive edge.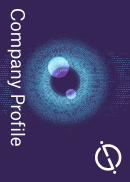 Company Profile – free sample
Thank you!
Your download email will arrive shortly
Not ready to buy yet? Download a free sample
We are confident about the unique quality of our Company Profiles. However, we want you to make the most beneficial decision for your business, so we offer a free sample that you can download by submitting the below form
By GlobalData
Risk of shortages
For pharmaceutical policy analyst Nigel Rawson and patient advocate Louise Binder, there are several problems with the Affordable and Safe Prescription Drug Importation Act.
First, although Health Canada and the FDA have relatively similar drug approval processes, they are not identical. Drugs can be approved for different indications or dosages, and those differences often reflect the two countries' differing views on the risks of specific products to consumers. Canada would also have to change its policy on imports and exports of health products, which currently limits companies' ability to import drugs for re-export.
Secondly, drugs are distributed to countries in allotments that are based on the needs of the population, so only a limited supply of drugs would be available for importation, if any. In this regard, the figures speak for themselves. According to a 2016 study, around one in five Americans between the ages of 19-64 cannot afford their medications. This equates to 35 million people, around the same number of people in Canada.
"There's no way drugs are going to be shipped out of Canada to supply all those people because it's just impossible," Rawson says. "If drugs were shipped out, there would be enormous shortages in Canada."
"We are already experiencing a lot of drug shortages in Canada because of policies that our own government is implementing in relation to only paying for generic drugs versus brand name drugs, even without the US having people coming into Canada," Binder adds.
And thirdly, if Canadian wholesalers and pharmacies were to attempt to obtain more drugs from reputable pharmaceutical manufacturers to supply Americans, Binder and Rawson believe it is unlikely that companies would cooperate, even if they had supply capacity. This could lead to drugs being sought from sources where the quality is questionable, increasing drug safety risks.
"It's just not viable"
A letter to Congress written by four previous FDA commissioners on the same issue adds two extra concerns to the list: any improved access and cost savings resulting from importation are likely to be minimal, and even if there was an incremental effect on cost in the US market, these small savings might not be passed onto patients; and the FDA lacks the resources needed to oversee a major importation programme.
"There are many far more urgent priorities for FDA reform that would have much greater benefits for Americans."
"There are many far more urgent priorities for FDA reform that would have much greater benefits for Americans, including more effective ways to improve access to safe drugs," they wrote. "Further, we see no indication that Congress plans to commit the resources needed for this purpose."
Binder summarises: "It's not good for Canadians and it's such a drop in the bucket of a very limited solution for Americans. It's just not viable."
A good start?
While many supporters of the proposed bill agree that it won't be a long-term solution to the US's drug pricing and access problems, they do believe it's a good start.
"I think the thought is that anything we can do to follow the lead of other countries that manage to supply drugs at more reasonable prices would be a good thing," says Josh Bivens, director of research at the Economic Policy Institute (EPI). "One of the most obvious things is that if drugs are cheaper abroad, why not just send them from abroad and see if that can impose some price discipline in the US."
Bivens is keen to stress, however, that this would only be a first step, with legislation requiring the federal government to bargain aggressively with pharmaceutical providers for the tens of billions of dollars Americans spend as taxpayers through the Medicare prescription drug programme the next step.
For Rawson and Binder, the proposal isn't viable even as a first step. The solution to the US's lack of price control regulations, which have led to a situation where 18% of the country's adult population did not fill a prescription due to cost in 2016, must start at home.
"This is a band-aid solution and my sense is that [Sanders] did it as more of a diversionary tactic or an opportunity to raise the issue rather than sincerely believing that this legislation would pass," Binder says. "This problem is going to have to be solved in the United States. [The government] need to realise that healthcare is complicated and they need to bring the people to the table who can help them untangle that Gordian knot."