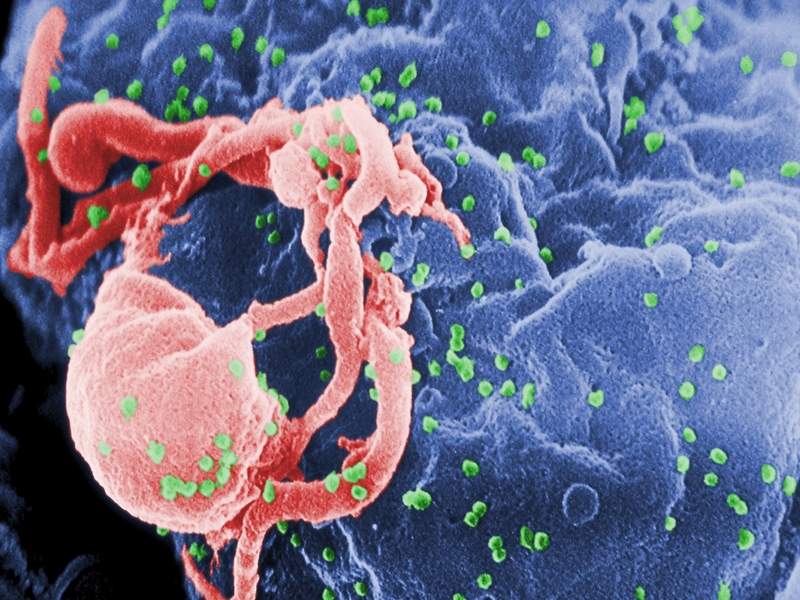 US-based Mylan's Canadian subsidiary Mylan Pharmaceuticals launched three generic anti-retroviral (ARV) medicines for the treatment of HIV for certain patients in Canada.
The company received final approval from Health Canada for the three products.
The treatments include emtricitabine / tenofovir disoproxil fumarate at 200mg / 300mg, which is a generic alternative to truvada; efavirenz / emtricitabine / tenofovir disoproxil fumarate at 600mg, 200mg and 300mg, a generic alternative to Atripla; and tenofovir disoproxil at 300mg, a generic alternative to Viread.
---
Chinese firm Shanghai Fosun Pharmaceutical extended the termination date for its $1.3bn proposal to acquire approximately 86.08% stake in Indian sterile injectables maker Gland Pharma on 26 September.
Fosun said that the acquisition is still subject to the review and approval of the Cabinet Committee on Economic Affairs (CCEA) of India, which is yet to take any decision on the closure of the deal, reported The Economic Times.
Last July, Fosun Pharma, along with private equity firm KKR, announced the proposed acquisition of the controlling interest in Gland.
---
The UK National Institute for Health and Care Excellence (NICE) recommended the routine use of Merck's erbitux (cetuximab), in combination with platinum-based chemotherapy, to treat recurrent and / or metastatic (R/M) squamous cell carcinoma of the head and neck (SCCHN) in the oral cavity.
NICE issued a final appraisal determination (FAD) to recommend erbitux as a first-line therapy for the treatment of such patients on National Health Service (NHS) England.
Head and neck (H&N) cancer is a disease found in the cells that line tissues or organs in the head and neck region, and can include the oral cavity, throat (pharynx), voice box (larynx), nasal cavity and salivary glands.
---
US-based global life sciences company LabCorp planned to acquire Chiltern, a specialist contract research organisation (CRO), in an all-cash transaction valued at approximately $1.2bn.
The acquisition will be made following a definitive agreement signed with the shareholders of Chiltern.
Once the transaction is complete, the CRO will become part of LabCorp's US-based Covance segment.
---
Cancer Research UK and Newcastle University extended their strategic drug discovery alliance with Astex Pharmaceuticals for three years.
Astex is a pharmaceutical company that focuses on the discovery and development of new small molecule therapeutics.
Established five years ago, the collaboration combined the work of researchers in structural and cellular biology, as well as medicinal chemistry with the fragment-based, small molecule drug discovery and development capabilities of the company.
---
AstraZeneca, along with its global biologics research and development unit MedImmune, and German biotech Ethris entered a strategic research collaboration to develop stabilised non-immunogenic modified messenger ribonucleic acid (mRNA) therapies for respiratory diseases.
As part of the five-year collaboration, multiple new targets will be developed using Ethris' latest stabilised non-immunogenic messenger (SNIM) RNA technology through AstraZeneca's MedImmune and Innovative Medicines (IMED) biotech divisions.
The targets will be investigated in asthma, chronic obstructive pulmonary disease and idiopathic pulmonary fibrosis.
---
Takeda Pharmaceutical filed a new drug application (NDA) for vedolizumab with Japan's Ministry of Health, Labour and Welfare to treat adult patients with moderately to severely active ulcerative colitis (UC).
UC is one of the most common forms of inflammatory bowel disease (IBD), as well as a chronic, relapsing, remitting, inflammatory condition of the gastrointestinal (GI) tract that is often progressive in nature.
Vedolizumab is an investigational humanised monoclonal antibody that has been approved for adults with moderate-to-severe UC or Crohn's disease (CD) in more than 60 countries worldwide.
---
Novartis division Sandoz made its Erelzi (etanercept) therapy available for the treatment of multiple inflammatory diseases for patients in Canada.
In April this year, Sandoz was granted a Notice of Compliance from Health Canada for Erelzi to treat moderately to severely active rheumatoid arthritis (RA) in adults with or without methotrexate, and reduce signs and symptoms of active ankylosing spondylitis (AS).
The treatment is currently the only biosimilar approved for reducing signs and symptoms of moderately to severely active polyarticular juvenile idiopathic arthritis (JIA) in patients aged between four and 17 who have had an inadequate response to one or more disease-modifying anti-rheumatic drugs (DMARDs).
---
German biotechnology company Topas Therapeutics signed a multi-year agreement with Eli Lilly and Company to jointly work on antigen-specific tolerance induction, with an initial focus on external antigens thought to induce inflammation and / or autoimmune disease.
Under the deal, the two companies will collaborate to carry out pre-clinical proof-of-principle studies for developing new drug candidates.
The agreement provides Lilly with an option for all drug candidates generated under the collaboration for in-licensing and further development.
---
The US Food and Drug Administration (FDA) accepted Roche's biologics licence application (BLA) and granted priority review for emicizumab prophylaxis (preventative) to treat patients with haemophilia A with factor VIII inhibitors.
Haemophilia A is an inherited, serious condition in which the patient's blood fails to clot properly, thereby leading to uncontrolled and often spontaneous bleeding.
Created by Chugai Pharmaceutical, emicizumab is currently being developed by the company in collaboration with Roche and Genentech.