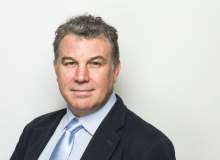 A first-of-its-kind medical study at The Care Oncology Clinic on Harley Street, London, has started work on evaluating whether the use of a combination of safe, tolerable, existing, generic therapies could slow down cancer growth and improve survival times in patients for whom other treatments are no longer available or working.
Christened the 'METRICS' (Metabolic Treatment Initiative for Cancers) Study and supported by the SEEK Group, it kicked off in December 2013, and is already showing encouraging results, although its huge scope and complexity mean it is still far too early to draw any concrete conclusions.
Every two minutes someone in the UK is diagnosed with one of 200 different types of cancer; that's over 330,000 new cancer cases per year, 50% of whom will survive for at least ten years and one in four of whom will die from their condition. Many of those who do survive (500,000 in the UK currently and a further 150,000 each year) will reach a point where standard treatment regimens are no longer appropriate, either because they cease to be viable, tolerable, available or beneficial.
But, by using a combination of existing metabolic therapies, which have been proven individually to inhibit tumour growth, the METRICS study hopes to offer as many of these patients as possible an effective, tolerable and affordable alternative option, and, further, result in outcomes over and above what one drug on its own could achieve.
The winning combination
The existing therapies that will be combined in the METRICS study are metformin, statins, doxycycline, mebendazole and ibuprofen, but it was by no means a straightforward process to land on these particular medicines.
"There's an enormous amount of information on an enormous amount of drugs that you could interpret as having some sort of desirable influence in cancer," explains Robin Bannister, CEO for strategy and business development at the SEEK Group, who has been working on understanding the true biology behind existing drugs for his entire career, and shifted his focus to cancer specifically in 2009-10. "We needed to have some sort of filtering system."
---
---
Might the use of experimental drugs be justified elsewhere?.
---
This was driven by data, Bannister continues. "There's all sorts of data about drugs in many different scenarios," he notes. This includes mechanistic data, enzyme data, in-vitro data, in-vivo data, patient data and data from large-scale epidemiology. "We needed to understand, with a given drug, whether all these signals in all these data pools pointed in the same direction – are they all saying they have a positive effect on cancer?"
Then, further, side effects and dose had to be taken into account, and, finally, a suite of drugs had to be found that all impacted different but related mechanisms in cancer. "We wanted to approach cancer as a metabolic disease," Bannister notes. "So we wanted to inhibit the processes of glycolysis that are unique in cancer cells, we wanted to inhibit the way cancer cells can grow and absorb nutrients and use those nutrients."
When all of that was put together, it was metformin, statins, doxycycline, mebendazole and ibuprofen that won the day. "It's taken us five years to get here," Bannister says.
Recruitment picking up
And just over ten months on from when the study recruited its first patient, progress is already being made. "Our first patient entered the study at the end of December last year and we've seen a massive reduction in her tumour burden," Bannister remarks.
Yet, he's keen to add that it's far too early to draw any conclusions yet. "If we'd seen no response in any patient, would it mean we should stop? Absolutely not. And if you see the first patient start to respond, does it mean they all will? Absolutely not," he says. "Nevertheless, it's encouraging; to see the tumour size reduced is a wonderful thing to see in a patient."
"So what's next for the study? Recruitment, recruitment and more recruitment, according to Bannister."
So what's next for the study? Recruitment, recruitment and more recruitment, according to Bannister. "It's an all comers study because the metabolic features we're attacking are common to many cancer types," he explains, noting that this adds significant complexity to the study.
"It's quite heterogeneous. We're dealing only with patients in this first study who are formally in palliative care, but they can be at many different stages and have many different life expectancies. The study has many dimensions to it so, as a consequence, we expect to have to recruit a large number of patients [at least 5,000], and we expect that to take a period of time. But, in time, we do expect to be able to draw out the responders and the people who have the best outcomes, and the goal, then, is to publish that and to use it as evidence to support the combination and use of these drugs."
Adds Bannister, despite the fact that recruitment in clinical trials is one of the most difficult aspects of the process, the team is starting to see things pick up. "We're getting a good response from recruitment," he says "We're getting consultants sending their patients to us and people contacting us directly; cancer patients are a very active group wanting to find out about things that can help them."
Future gazing
In the near-term, Bannister believes the study could have some almost immediate impacts, if it's successful. "If this is positive, we're going to be able to get these drugs taken up much more aggressively by the NHS and that should have a massive impact immediately," he says. "Patients may well have better outcomes and I'd hope patients would have a better quality of life as a consequence, too, compared to some of the side effects they get from existing treatments."
Because all of the drugs being used in the study are generic, the cost implications could also be incredible. "If people were to have all of these drugs for a year, the annual treatment cost might be £100," Bannister notes. "Compare that to, say, a PDR1 inhibitor, which is going to be £100,000."
Looking much further into the future, the effect this study could ultimately have on cancer care is even more significant, although, Bannister emphasises, at the moment this is very much just dreaming. "Wouldn't it be fantastic if people who were likely to develop breast cancer, for example, could be protected, so they did not have to go for radical pre-emptive mastectomy? That's where I'd really like to be – real game changers."