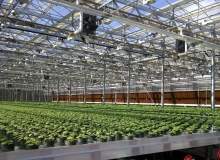 For the public health authorities of today's shrinking world, there is perhaps no word more feared than pandemic. As international travel sends passengers and bacteria criss-crossing around the world via bustling transport hubs, the ultimate fear is that this mobility would, through increased exposure, allow dangerous pathogens to spread rapidly on an unmanageable scale.
One of the most serious issues in dealing with large-scale pandemics is maximising the availability of life-saving vaccines and producing them at a rate that can keep up with demand. Vaccine production was a particular problem during the 2009 H1N1 'swine flu' pandemic, prompting a greater global focus on the issue. Shortly after the resolution of the swine flu outbreak, the World Health Organisation (WHO) established the Global Vaccine Action Plan to provide a framework for reducing the gap between vaccine supply and demand in the event of a major pandemic.
But there are other, less likely organisations working on the problem as well. A 2009 Posture Statement from the US Army warned that "the world is statistically overdue" for a major pandemic, and militaries are concerned that a sudden spread of illness could compromise the effectiveness of armed forces, especially at a time when civil unrest is an increased risk.
The Blue Angel programme was launched by the US Defense Advanced Research Projects Agency (DARPA) in 2009 as a direct response to the swine flu pandemic. The project's goal is to improve the US's response to pandemic influenza through accelerated vaccine production. The researchers specifically investigated a plant-based method of producing proteins for use in vaccines, which has the potential to be significantly quicker than traditional egg-based production technology.
---
---
What happens when the language of advertising is applied to products as complex and potentially life-changing as prescription medicines?
How well do you really know your competitors?
Access the most comprehensive Company Profiles on the market, powered by GlobalData. Save hours of research. Gain competitive edge.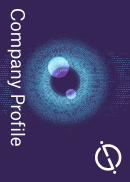 Company Profile – free sample
Thank you!
Your download email will arrive shortly
Not ready to buy yet? Download a free sample
We are confident about the unique quality of our Company Profiles. However, we want you to make the most beneficial decision for your business, so we offer a free sample that you can download by submitting the below form
By GlobalData
---
The project, along with its pharma partner Medicago, reached a major milestone in 2012, when a 'live-fire' test using tobacco-based protein production (tobacco being favoured for its ready availability and rapid growth rate) pumped out 10 million doses of an H1N1 vaccine candidate in just one month, a major improvement over previous methods. Blue Angel's programme manager Dr. John Julias gives an update on where Blue Angel is today, and how it achieved such an astonishing rate of production.
Chris Lo: In your estimation, how vulnerable is the US to the threat of a widespread influenza pandemic, as things stand today?
John Julias: The potential for a pandemic exists, putting the health and readiness of US military forces at risk. Technological solutions to increase the speed and adaptability of medical countermeasure production are urgently needed to match the broad potential of biological threats. The US Government has made investments in programmes such as DARPA's Blue Angel and other accelerated, large-scale manufacturing efforts for medical countermeasures within the Department of Defense and Department of Health and Human Services to develop capabilities to rapidly respond to any emerging disease or pandemic threat.
CL: What led to the initiation of DARPA's Blue Angel programme in 2009, and what were its most important methods and objectives?
JJ: In response to the outbreak of pandemic H1N1 influenza in March 2009, DARPA's Defense Sciences Office (DSO) reviewed its portfolio to identify existing programmes that could assist in a US Government effort to develop medical countermeasures. In May 2009, DARPA initiated the Blue Angel programme as an accelerated and integrated effort to deliver effective interventions specifically for pandemic influenza. A component of this programme focused on demonstrating a flexible and agile capability for vaccine production.
""DARPA has funded two Phase I human clinical trials with plant-made influenza vaccine candidates.""
DSO redirected a promising tobacco-plant-based protein expression platform, initially developed under the Accelerated Manufacturing of Pharmaceuticals (AMP) programme, to develop candidate vaccines to H1N1 at low cost and with the potential for scale up to tens of millions of doses per month. The first component included a near-term, developmental, proof-of-concept objective to demonstrate the safety and immunogenicity of a tobacco-plant-expressed influenza vaccine candidate protein by conducting a Phase I human clinical trial of a recombinant H1N1 monomeric HA [haemagglutinin] vaccine candidate.
The second component was to demonstrate a proof-of-concept, US-based capability to scale up the plant-based expression platform technology to significantly expand the ability to produce vaccine grade recombinant protein using phase-appropriate cGMP [current good manufacturing practice] compliant processes.
CL: At what stage is Blue Angel today, and how has the project progressed since 2009?
JJ: The Blue Angel programme is near completion. The subunit influenza vaccine, based on recombinant hemagglutinin from the 2009 pandemic A/California/04/2009 (H1N1) strain of influenza virus, was manufactured using a plant virus-based transient expression technology in Nicotiana benthamiana plants and demonstrated, in a Phase I clinical trial, to be well tolerated and immunogenic. In addition, three US-based, large-scale manufacturing performers developed three different vaccine candidates and completed 30-day live-fire, proof-of-concept exercises.
CL: What are the advantages of vaccine production using plant-based proteins rather than standard egg-based protein production technology?
JJ: Egg-based protein production is reliant on a long lead time to procure appropriate eggs that are typically used in seasonal influenza vaccine production. Redirecting from seasonal influenza vaccine production or procuring additional eggs for a pandemic response can create a bottleneck in the pipeline. In addition, with some specific influenza strains, for example avian influenza, it may be difficult to grow the vaccine in eggs. Plant-based production overcomes some of these limitations with an ability to rapidly scale and the potential for a low-cost economic advantage.
---
---
Dengue fever and malaria are among the most complex diseases to predict and control, but IBM has created an innovative solution to do just that.
---
CL: Is tobacco still the most suitable plant for rapid protein production, or have others emerged as equally appropriate?
JJ: Although there are multiple plant species and other organisms being explored as alternative protein production platforms, the US Government has continued to make an investment in tobacco-based manufacturing.
CL: During a test in 2012, Medicago researchers working under Blue Angel produced 10 million doses of an H1N1 vaccine candidate in one month. How was this done?
JJ: Medicago's achievement was calculated based on a mouse model. As part of the programme goals, Medicago was to produce at least 10 million doses of H1N1 virus-like particles (VLP) influenza vaccine candidate in a month-long live fire test. Production of the H1N1 VLP influenza vaccine began on 25 March 2012 and was completed in 30 days on 24 April 2012. This vaccine candidate was tested in a mouse model and produced protective levels of neutralising antibodies. This achievement demonstrated the successful ability to rapidly scale production of a vaccine candidate in a plant production platform and further demonstrated the safety and efficacious potential of plant-made products.
CL: In terms of clinical trials and FDA approval, what still needs to be done to prove the efficacy and advantages of plant-made vaccines?
""The US Government has continued to make an investment in tobacco-based manufacturing.""
JJ: Thresholds as to what criteria designate a plant-made product as safe and efficacious are determined by FDA's regulatory review. DARPA cannot comment on the future studies that would be deemed appropriate to gain FDA approval for plant-made vaccines.
The first plant-made biologic produced in plants was approved by the FDA in 2012 [note: this was neither funded by DARPA nor related to Blue Angel]. Plant-based production companies, including former Blue Angel performers, are continuing to pursue pipelines to drug approval of plant-made medical countermeasures through human clinical studies of plant-made vaccines outside of DARPA efforts.
DARPA has funded two Phase I human clinical trials with plant-made influenza vaccine candidates under the Blue Angel programme.
CL: How has Blue Angel's MIMIC programme worked alongside the project's Accelerated Manufacture of Pharmaceuticals strand to improve vaccine production and pandemic response?
JJ: The Modular IMmune In vitro Constructs (MIMIC) system is a technology developed by Sanofi Pasteur-VaxDesign for DARPA to potentially act as a surrogate to a human immune system, thus providing the ability to test vaccines in a plate assay and determine appropriate dosing and immunogenicity. As animal studies are not always a good predictor of a vaccine's safety and efficacy in a human, the MIMIC system was used to provide further evidence for the safety and potential immunogenicity of a subunit vaccine produced in the tobacco system under Blue Angel.
CL: Presumably, future pandemics involve unknown variables, and it's impossible to know exactly what the next outbreak might look like. Do you think this sort of vaccine acceleration could help improve the response to novel biological threats?
JJ: The Blue Angel programme was built around the concept that the Department of Defense requires a capability to rapidly respond to any pandemic or biological threat that jeopardises warfighter readiness. The tobacco-based manufacturing platforms developed under Blue Angel have demonstrated the capability to scale up production for any vaccine candidate, given its sequence.