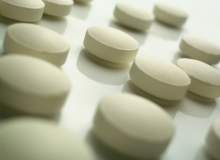 A global pandemic of poor quality medicines could undermine decades of efforts to combat diseases such as HIV, malaria and tuberculosis, according to a collection of journal articles published in May. Out of a total of nearly 17,000 drug samples inspected by various researchers, between 9% and 41% failed to meet quality standards – an astonishing number, but one that is only the tip of the iceberg.
Indeed, what this journal collection really serves to highlight, on top of the fact that the scale of the fake medicines problem is enormous and growing, is that there is nowhere near enough information about the true scope of the issue and that more data – a lot more of it – is the only way to truly start to address an issue that poses an urgent risk to patients all over the world.
The journal's findings: the tip of the iceberg
Made up of 17 articles in total, all detailing various aspects of the fake medicines 'pandemic', and published in the American Journal of Tropical Medicine and Hygiene (AJTMH) in May, the special supplement titled "The global pandemic of falsified medicines: laboratory and field innovations and policy perspectives" discloses some eye-opening findings.
Ramanan Laxminarayan, director of the Center for Disease Dynamics, Economics & Policy, reveals in his contribution that falsified and substandard malaria drugs caused an estimated 122,350 deaths in African children in 2013. Toby Leslie of the London School of Hygiene & Tropical Medicine writes in his paper that 26% of the anti-malarial drugs he and his team sampled in Afghanistan failed basic quality tests. A message that also comes through consistently across the supplement was that the problem is only getting worse.
---
---
Many countries trust industry-appointed bodies to self-regulate the marketing and promotion of drugs, but is that trust well-placed?
---
"Despite recognized dangers to global public health, reports compiled by public and private stakeholders (including law enforcement, regulatory agencies, manufacturers, and customs officials) show that the scope, production, distribution and sales of substandard, spurious, falsely labeled, falsified, counterfeit medicines (SSFFC) continues to increase," stated Tim Mackey, director of the Global Health Policy Institute, in his AJTMH article, "Counterfeit drug penetration into global legitimate medicine supply chains: a global assessment", in which he and his colleagues assessed counterfeit reports involving the legitimate supply chain using 2009-2011 data from the Pharmaceutical Security Institute Counterfeit Incident System (PSI CIS) database.
Yet, what came across even more clearly than that the growing threat of fake medicines was that our knowledge of the true scope of the problem still remains incredibly limited. "I think one of the key findings of our paper is even using arguably one of the most robust datasets available to describe the problem, existing data is clearly insufficient to inform evidence-based policy or action regarding counterfeit/falsified/substandard/fraudulent medicines," says Mackey.
More surveillance is a must
So what needs to be done? For Mackey, the answer is obvious: the first step has to be more surveillance. "Until we have good data, we can't raise awareness or design targeted interventions against specific therapeutic classes that are at heightened risk," he says. "That's why I strongly believe that SSFFC surveillance is the first step in any global solution, and a multi-stakeholder harmonised and mandatory surveillance system is a must."
Of course, this is easier said than done. "Better surveillance ties into more law enforcement, customs inspections, and lab capacity to do the testing, so all of this would take some significant investment and coordination," he explains. "Moreover, the international community cannot even agree on a definition for the problem or how to categorize between SSFFC terms. Without that, it is hard to establish any meaningful surveillance across countries and then collect and generalise this data in any meaningful way.
"Better surveillance ties into more law enforcement, customs inspections, and lab capacity to do the testing, so all of this would take some significant investment and coordination."
"Further, there is a lack of access to technology to rapidly assess whether a drug is counterfeit and lack of partnership between all the stakeholders involved – industry, drug regulatory authorities, international organisations, law enforcement, customs and academia). Plus, countries simply do not have the funds to engage in this type of surveillance and some may not prioritise the issue. It's also an issue of probably not wanting to find what is out there; this is not a popular topic."
New technologies showing promise
Yet, progress is slowly being made on some fronts – testing technologies, for example. Indeed, in her paper in the AJTMH supplement, Marya Lieberman, associate professor at the Department of Chemistry and Biochemistry at the University of Notre Dame, shows simple paper-based test cards to be an economical and portable method to identify very low quality antibiotics, anti-TB medications and older anti-malarials, although she does admit that the technique is far from perfect.
"It's fast, easy, and inexpensive, and the user does not need to buy an instrument to read the results, or handle chemicals," she says. "However, the paper tests don't measure the quantity of pharmaceuticals in a pill, so if a pill gives a suspicious result, it would need to be sent for laboratory analysis, and the paper test card does not work for all types of medicines."
That said, though, simple technologies like these do hold huge promise – particularly if they are used as part of a wider multi-stakeholder effort to combat counterfeiting. "Ideally we would like them to be used by people who are purchasing multiple doses of a medication so they can avoid purchasing very low quality products," explains Lieberman. "For example, a hospital could use them in the warehouse to check samples from incoming shipments, or an owner of a small medicine shop could test a sample before they buy from a distributor.
---
---
As the UK's EU membership referendum looms, what could a British exit mean for UK pharma companies?
---
"We think that these test cards need to be deployed in partnership with national medical regulatory authorities, because suspicious test card results would need to undergo confirmatory analysis in a lab, and bad products would need to be further reported to other regional and global monitoring organisations."
Collaboration: needed for a full picture of the problem
Mackey agrees that collaboration will be key to addressing the fake medicines pandemic, right from the outset. "Multi-stakeholder coordination is needed to get a full picture of the problem. Oftentimes, industry and manufacturers have the tools at their disposal to detect counterfeit versions of their medicines. However, drug regulatory agencies are often in a better position to inform the public about patient safety issues and possible adverse events associated with counterfeit drugs. Equally these are the agencies that can act upon information from industry to actually shut down exporters, illegal manufacturers in partnership with law enforcement officials.
"Finally, you need international organisations, like WHO and UNODC, to coordinate these efforts internationally, and also develop pathways for enhancing access and affordability to legitimate versions of drugs so that people don't buy counterfeits."
But in the meantime, it all has to start with data, even if each piece of research or surveillance taken alone may seem insignificant.
"While [surveillance like ours] may not completely help us characterise the problem, it certainly keeps the pressure on to indicate that it's a continuing problem and that's important," Laxminarayan concludes. "We need the level of awareness about the scale of the problem to be much higher; this will then put greater accountability and political pressure on [industry stakeholders] to do more."