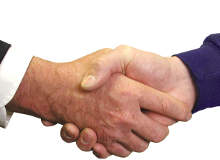 Actavis/Allergan – $70.5bn
Irish pharmaceutical company Actavis acquired American multi-specialty healthcare company Allergan in March 2015 for a cash and equity transaction valued at approximately $70.5bn, making it the biggest acquisition in the pharmaceutical industry in the last 10 years.
The acquisition will generate a $23bn diversified global pharmaceutical company that will have a commercial reach across approximately 100 countries.
The integrated company will feature a portfolio comprising six blockbuster franchises including brands like Botox and Restasis as well as more than 1,000 generics, branded generics, established brands and over-the-counter products.
Pfizer/Wyeth – $68bn
Pfizer completed the acquisition of American pharmaceutical company Wyeth in October 2009for a cash-and-stock transaction valued at approximately $68bn. The deal made Wyeth a wholly-owned subsidiary of Pfizer.
The Wyeth acquisition was instrumental in transforming Pfizer into the world's biggest pharmaceutical company, allowing Pfizer to create diversified healthcare product offerings in human, animal and consumer health, including vaccines, biologics, small molecules and nutrition.
Wyeth's product portfolio at the time of acquisition consisted of 17 products worth more than $1bn each in annual revenue. It included leading drugs such as the antidepressant Effexor, arthritis treatment Enbrel, acid reflux drug Protonix, and infant/toddler vaccine Prevnar. The acquisition expected to create a lower cost base, more resources to invest in research, and increased emphasis on biotherapeutics and vaccines.
Roche/Genentech – $46.8bn
Genentech, a biotechnology company based in San Francisco, was acquired by Swiss global health-care company Roche in March 2009. Roche paid $95 a share or approximately $46.8bn in total to acquire the 44% outstanding publicly-held interest in Genentech.
Genentech became a wholly-owned member of the Roche Group following the acquisition. Roche continued its US commercial operations in pharmaceuticals under the Genentech name to leverage the latter's strong brand value in the US market.
Following the acquisition Roche was ranked as the seventh biggest pharmaceuticals company in the US in terms of market share and was expected to create approximately $17bn in annual revenues and employ 17,500 people in their US pharmaceuticals business.
Merck & Co./Schering-Plough – $41.1bn
Schering-Plough was acquired by American pharmaceutical company Merck & Co. in March 2009 in a cash-stock deal worth $41.1bn.
The deal allowed Merck to diversify its business interests during a period of slow growth and strengthen its biologic drug portfolio. It also gave Merck access to one of the world's biggest animal health businesses and a portfolio of new products such as foot care brand Dr. Scholl's, skin care line Coppertone and allergy pill Claritin.
Since 70% of Schering-Plough's revenue was derived from outside the US, the acquisition also provided Merck a strong international presence. The immediate gain of the acquisition was a 15% raise in Merck's annual revenue in 2009, contributed largely by Schering-Plough's products such as Nasonex nasal spray and chemotherapy drug Temodar.
Actavis/Forest Laboratories – $28bn
Actavis' acquisition of Forest Laboratories in July 2014 for a combination of cash and equity worth $28bn increased the portfolio of Actavis' specialty brands to more than 30 products, marketed across the US, Canada and Europe.
Actavis has added Alzheimer's drug Namenda and blood-pressure pill Bystolic to its product portfolio as well as more than 25 products that are in the near- to mid-term development stages.
The deal provided Actavis with a stronger marketing reach and one of the biggest R&D centres in the North American pharmaceutical industry.
Bayer/Schering – $21.5bn
German pharmaceutical and chemical giant Bayer announced a public takeover offer for Schering in March 2006. Berlin-based Schering accepted the offer, rejecting a hostile bid from another German drug company, Merck. The acquisition was completed in December 2006 for $21.5bn to form Bayer Schering Pharma, which was renamed Bayer HealthCare Pharmaceuticals in 2011.
The Schering acquisition made health care a larger part of Bayer, which at the time of the deal accounted for less than 40% of Bayer's annual revenues. Bayer, the inventor of the anti-inflammatory drug aspirin, received access to Schering's cancer drugs, multiple sclerosis treatments and popular oral contraceptives.
The takeover created Germany's biggest drug maker, with sales reaching $18bn a year. Bayer HealthCare Pharmaceuticals ranks among the world's top ten pharmaceutical companies, focusing on the development of drugs for the treatments for cancer and haematological diseases.
Sanofi-Aventis/Genzyme – $20.1bn
The $20.1bn acquisition of Genzyme Corporation by French multinational pharmaceutical company Sanofi-Aventis in April 2011 made the American biotechnology company a wholly-owned subsidiary of Sanofi-Aventis.
Sanofi-Aventis gained a stronger presence in the American biotechnology industry through the acquisition, which was aimed at creating new long-term growth opportunities especially in emerging markets.
While Genzyme retained its corporate brand, Sanofi-Aventis acquired its research team and research base in the US. The deal also gave Sanofi-Aventis more expertise in biological drugs.
Pfizer/Hospira – $17bn
Hospira, the world's leading supplier of injectable drugs and infusion technologies was acquired by Pfizer for a value of approximately $17bn in February 2015.
The deal creates the world's leading global sterile injectables business, including Pfizer's branded sterile injectables, including anti-inflammatories, anti-infectives and cytotoxics, and Hospira's biosimilars and acute care and oncology injectables.
Hospira's products will gain entry into Europe and significant emerging markets where Pfizer has an established presence.
Merck KGaA /Sigma-Aldrich – $17bn
German multinational chemical, pharmaceutical and life sciences company Merck KGaA announced the acquisition of Sigma-Aldrich, a life sciences company and supplier of laboratory testing materials, in September 2014 for $17bn in cash.
The acquisition adds to Merck's product offering in research, pharma and biopharma manufacturing as well as diagnostic and testing labs. The integrated company features established brands and a supply chain that can sustain the delivery of more than 300,000 products.
The deal expands the global reach of Merck's life sciences division, increasing its presence in North America and fast-growing Asian markets.
AstraZeneca/MedImmune – $15.6bn
British drugmaker AstraZeneca announced its takeover of biotechnology company MedImmune in April 2007. The all-cash transaction saw the acquisition of all the fully diluted shares of MedImmune common stock at a price of $58 per share, for a total payment of approximately $15.6bn.
The takeover was aimed at diversifying and expanding AstraZeneca's product portfolio to include vaccines, small molecules, next-generation biologics and monoclonal antibodies.
The deal added two end-stage drugs including Numax, the next generation derivative of respiratory drug Synagis, and nasal-spray flu vaccine FluMist to AstraZeneca's kit. It also grew AstraZeneca's total biologics pipeline from 118 to 163 projects.
Merck KGaA/Serono – $13.5bn
Merck KGaA acquired majority shares of Swiss biotechnology company Serono for a total equity value of $13.5bn in January 2007 and combined its Pharma Ethicals division with Serono to create a new biopharmaceutical business called Merck Serono.
The acquisition led to an increased focus on neurology and oncology, and broadened the business portfolio of Serono's popular Multiple Sclerosis treatments. The deal also boosts research and development operations, with a total of 28 compounds in development.
The integrated company benefited from the expanded geographic reach and access to the US market as well as the availability of world-class biotechnology manufacturing.