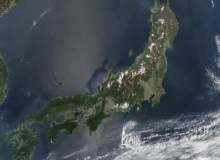 Japan's pharmaceutical market is the second largest in the world behind the US, representing 9.7% of the world pharma market in 2013. Nevertheless, until relatively recently the Japanese pharma sector, though massive, has traditionally been thought of as somewhat isolated, with companies generally focusing on servicing the domestic market and foreign companies often experiencing difficulty penetrating a customer base that has historically remained loyal to Japanese-made drugs.
The country's rapidly ageing population and its medical needs have sustained the industry, composed of a clutch of major pharma companies and hundreds of smaller firms, but a general dearth of pharmaceutical innovation and little international expansion has created little growth.
As a 2008 commentary by pharmaceutical consultancy Catenion put it: "It is a widely-held view in the West that the Japanese market is too large to let them fail and too small to generate sufficient profits for global expansion. As a result, many Western observers hold that the Japanese industry as a whole is not competitive given the small scale of its companies, a strictly home-grown management culture unfit for global markets and a lack of innovativeness highlighted by the belated investment in biologics."
In recent years, however, a number of developments have arisen to challenge Japan's pharma status quo, with indications that its market is becoming more open, both to foreign companies entering the Japanese market and to Japanese companies investing abroad.
Establishing an international presence
In the last several years, a number of Japan's larger pharma companies have been branching out by setting up R&D sites around the world, especially as domestic growth opportunities can be tough to find in the wake of the Japanese government's biennial drug price reduction initiatives to help relieve the high societal costs of delivering adequate healthcare.
---
---
Is the increasing reliance on mergers and the subsequent decline of healthy competition damaging the industry?
---
In late January, Chugai Pharmaceutical announced that it will invest $476m over the next seven years to expand its Chugai Pharmabody Research institute at the Biopolis biomedical sciences park in Singapore. The multi-year investment will transform the site, which is dedicated to R&D and the development of new antibodies, into one of the largest pharmaceutical research centres in Singapore.
Chugai 's expansion plans in Singapore are partly a result of the support it received from Singapore's Agency for Science, Technology and Research (A*Star) and Economic Development Board (EDB), as attested by the company's vice president Dr Hisafumi Okabe. "With the great support provided by A*Star and the EDB, we have been able to build up our operations in Singapore much faster than expected, and assembled a talented and international research team comprising scientists from Japan, Singapore and several other countries around the world," Okabe said.
Chugai's praise of Singapore's public authorities is echoed by Eisai, a Japanese pharma giant that received assistance from the UK's Medicines and Healthcare products Regulatory Agency (MHRA) to establish the European Knowledge Centre in the UK in 2009, the company's first European research site. This kind of help will likely continue to be an important factor for Japanese companies looking to operate effectively in international markets and under potentially unfamiliar regulatory regimes.
"Involving the MHRA Inspectorate early on in the design of our flagship research and production site really helped us to make sure we were developing something that was within the regulatory parameters for this type of site, particularly as we were planning to build in a variety of innovative features," said Eisai's director of engineering and production services Alex Felthouse in an MHRA case study published in early 2015. "We were able to access guidance and advice quickly and easily as the project developed, helping us to minimise risk and the potential for expensive and time-consuming changes to the site."
Mergers and acquisitions
With blockbuster drugs thin on the ground and innovative new treatments failing to fill the industry's pipeline, pharma companies around the world are refining their research priorities and consolidating growth with a tendency for aggressive mergers and acquisitions (M&A) that doesn't seem likely to slow down any time soon. Japanese companies are increasingly jumping on that bandwagon by eyeing M&A opportunities in new markets.
"Japan is attempting to incentivise a much higher use of generic drugs."
Takeda Pharmaceutical , Japan's largest pharmaceutical company, looks likely to increase its global footprint with the announcement of incoming CEO Christophe Weber, a former GlaxoSmithKline executive who is set to be promoted from chief operating officer in June this year to become the company's first foreign CEO. Appointing a foreigner to Takeda's top job is an indication in itself that the company is looking to international markets, not to mention Weber's comments to Reuters at this year's World Economic Forum in Davos.
"We don't want to be passive and we don't want to watch the train passing," Weber said, highlighting India as a particularly enticing target for expansion. "Organically, we are doing okay, but I wouldn't mind doing a few deals. Perhaps a deal would be small or perhaps big. It depends what is out there."
Of course, Otsuka 's $3.5bn acquisition of California-based neurologic disease specialist Avanir Pharmaceuticals in December 2014 is an even more potent demonstration of Japanese companies' greater focus on global M&A. Nuedexta, Avanir's treatment for pseudobulbar affect (PBA), an emerging neurological disorder characterised by involuntary crying or laughter, as well as its late-stage investigational compound AVP-786 to treat agitation associated with Alzheimer's disease, make the company a natural complement to Otsuka's mental illness treatments, but it's clear that the capability to "evolve into a truly global CNS [central nervous system] pharmaceutical company" is an equally big draw.
Foreign participation growing in Japanese pharma sector
As well as showing rising signs of Japanese companies seeking opportunities outside Japan's shores, foreign companies have been finding significantly more success in penetrating the Japanese market in recent years. Traditionally international firms have struggled to adapt to Japan's regulatory system and working culture, but today most major pharma companies maintain a successful presence, despite occasional incidents like Novartis 's recent threat of suspension by the Japanese Ministry of Health, Labour and Welfare over allegations of data manipulation.
Government reforms like greater harmonisation with EU and US regulatory regimes and R&D tax credits have helped persuade companies to set up shop in Japan. The country has gradually become a popular destination for multi-regional clinical trials (MRCTs) since 2006, when bridging studies – studies to determine whether foreign trial results are applicable to patients in Japan – were allowed to be included in MRCTs, shortening the time and expense involved in getting new drugs to Japanese patients safely.
---
---
As clinical trials continue to grow in size and complexity, more and more companies are adopting software-as-a-service applications.
---
Japan is also attempting to incentivise a much higher use of generic drugs – which have struggled to find a place in the market until recently – as a means to reduce healthcare spending. Unconfirmed reports suggest the government wants generic penetration of 60% in 2017, up from just 30% in 2014. "If the target is true, domestic suppliers will face serious difficulties meeting it," reads a Thomson Reuters report on the Japanese generics market. "Unsurprisingly then, Japan is seen as a largely untapped market by foreign generic manufacturers, one that until recently was all but closed to them."
Indeed, generic manufacturers from around the world – but especially generic specialists such as India – are looking to Japan as a source of future expansion. According to the Economic Times, Indian generics giants including Dr Reddy's, Lupin, Sun Pharma and Glenmark are exploring options for tapping into the growing Japanese generics market.
Whether it's generics adoption, international expansion or clinical trial regulation, Japan's pharma sector tends to move at a slow and cautious pace. But for companies with the patience to establish themselves properly and play by the rules, the country's increasing tendency to do business with the international pharma world could reap huge benefits.