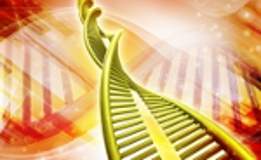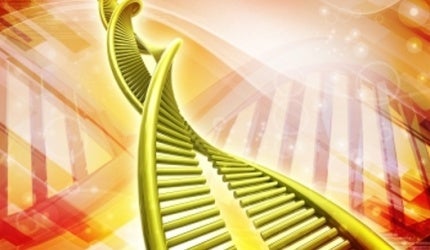 Myriad Genetics was dealt a blow when the US Supreme Court ruled that isolated human DNA cannot be patented.
The decision ends the Utah-based company's monopoly on the genetic testing of two human genes associated with breast and ovarian cancer, BRCA1 and BRCA2.
But the unanimous ruling said that synthetic molecules known as complementary DNA (cDNA) can be patented because it is "not a naturally occurring product".

Healthcare professionals in Australia who accept payments from drug companies will be named and shamed on a public register, the Transparency Working Group has announced.
From 2015, payments or transfers made in the form of cash, grants, charitable contributions or even food must be recorded and reported to Medicines Australia , the founder of TWG.
The healthcare professional's name, location, payment value and Australian Health Practitioner Regulation Agency (AHPRA) Registration Number will then be made public.

The cost of more than 20,000 drugs in the UK may have been inflated due to a rigging scandal involving pharmaceutical companies and pharmacies, an undercover investigation by The Daily Telegraph has revealed.
Drug companies are being accused of conspiring with pharmacists to overcharge the NHS for certain drugs that are not covered by national NHS price regulations.
The undercover investigation filmed representatives of some drug companies appearing to agree to invoice chemists for drugs at up to double their actual cost; the chemist would then send inflated invoices to the NHS, in order to pocket the difference in price.

After the deaths of two patients three to four days after taking Eli Lilly's antipsychotic drug Zyprexa Relprevv, the US Food and Drug Administration has announced it is launching a formal investigation.
The unexplained deaths occurred after the patients took an appropriate dose of the drug and well after the three-hour post-injection monitoring period required under the Zyprexa Relprevv Risk Evaluation and Mitigation Strategy (REMS).
Zyprexa Relprevv contains warnings about the risk of post-injection delirium sedation syndrome (PDSS), a serious condition in which the drug enters the blood too fast following an intramuscular injection, causing greatly elevated blood levels with marked sedation.

EU antitrust regulators have fined Denmark's Lundbeck and eight other pharmaceutical companies a total of €146m for delaying a cheaper antidepressant from coming to the market.
The fines are the first the EU has ever sanctioned against such activity.
Lundbeck was fined €93.8m, Germany's Merck KGaA was fined €21.4m, while Merck and its former subsidiary Generics UK were jointly fined €7.77m, and Ranbaxy , India's number one pharmaceutical company, was fined €10.3m.
Johnson & Johnson has announced that it will buy Aragon Pharmaceuticals for $650m in cash upfront, with a further possible payment of $350m if the company meets certain goals.
As part of the deal, Johnson & Johnson will acquire a drug Aragon is testing in a Phase II clinical trial for the treatment of castration-resistant prostate cancer.
The deal with Johnson & Johnson does not include the development of Aragon's breast cancer treatment. This, and other assets, will be transferred to a newly formed company to be called Seragon Pharmaceuticals.
The UK's second largest drug company, AstraZeneca , has announced that it will buy US-based lung disease drug specialist Pearl Therapeutics in a deal worth up to $1.15bn (£742m).
AstraZeneca said it will pay $560m initially, and then $450m subject to drug development milestones.
The company could also make an additional sales-related payment of up to $140m.

Counterfeit and unlicensed drugs valued at $40.8m were seized by the International Criminal Police Organization (Interpol ) in a week-long global crackdown on the illegal internet medicines trade.
The operation, conducted between 18 and 25 June in 99 countries, resulted in the closure or suspension of over 9,600 websites selling fake medicines and the arrest of 58 people worldwide.
More than 522,000 packages were inspected by regulators, leading to the seizure of $15m worth of unlicensed and counterfeit products.