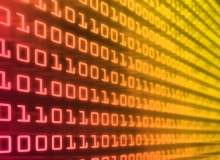 The pharmaceutical industry is notoriously data-intensive, with a typical pharma company having reams of information at its disposal. Most obviously this includes the clinical trial data gleaned from drug discovery programmes, but it also covers unstructured electronic healthcare records, medical test results and even genomic information.
In recent years, the volumes available have grown dramatically, which, depending on your perspective, represents either a stumbling block or a major opportunity.
On one hand, effectively utilising these data sources may help pharma companies identify and develop new drug candidates more quickly, driving their future R&D initiatives. On the other hand, without advanced analytical capabilities, sifting through the information can prove extremely difficult.
According to software development company Informatica, around 70% of any pharmaceutical data project now involves simply managing data (integrating, transforming and cleansing it) before the important work of analysis can begin. And as the data becomes more heterogeneous, parsing it becomes ever harder.
"The underlying big data challenge facing the pharmaceutical industry is very similar to the challenge businesses are tackling across all sectors of the economy – how do they efficiently and cost-effectively manage data volume, velocity and variety?" points out Murad Vassib, UK sector lead of pharmaceuticals at data specialist Talend.
"In order to effectively capture, process and manage big data, the first step is to integrate disparate or poorly connected sources of information. This can include anything from historical healthcare records to machine sensors capturing information in real time."
Reaping the rewards
Pharma companies that succeed in doing so stand to reap significant rewards. As they contend with protracted drug development timelines, complex regulations and the expiry of their existing patents, big data notionally provides a way to navigate through these challenges.
---
---
A new open source software framework by Apple could answer longstanding scientific question.
---
For instance, it might lead to trials being monitored in real time (helping them avoid delays); the breakdown of rigid data silos (helping to generate business value); and better predictive modelling of drugs.
On the R&D side, it can help them combine real-world evidence with existing data to achieve more effective outcomes. And from an operational point of view, capturing logistics data can help them foster efficiencies across the supply chain, as well as optimising their internal processes.
"Through big data, pharmaceutical companies can proactively tackle some of the biggest issues they are facing in the market today," says Vassib. "With the largest multinationals facing the 'patent cliff' or the end to their exclusive rights on blockbuster drugs, the use of big data to accelerate drug development projects and uncover biomarkers to speed up oncology programmes could represent significant cost and time savings."
Selecting the software
While these advantages are clear, how a company goes about achieving them is the big question. As well as finding ways to integrate real-time information, they need to work out how to connect legacy data, which may first have been obtained years or even decades earlier.
Because this data is liable to reside on antiquated system, it is generally messy and time-consuming to access, and harder still to synthesise with new sources of information.
There may also be challenges related to setting up data governance best practices and policies. When data becomes an organisation-wide asset, this typically entails shifts in data ownership and management, which can cause an administrative headache.
"It will also help compress the current drug development process – a critical consideration for the large pharmaceutical players"
The optimal software solution would therefore be highly flexible, capable of capturing information across all touch points and turning it into actionable insights, while being easy for end-users to apply.
"Solutions should be capable of capturing sensor data in near real time to optimise the supply chain and identify new ways to acquire, process and share clinical data across all functional areas more efficiently," says Vassib.
Future hopes
While solutions of this kind may bear a high upfront price tag, ever more pharmaceutical companies are taking the plunge, determining that advanced analytics will help them cut costs in the long run.
There is a growing recognition, for instance, that big data might help them fine-tune their patient enrolment procedures. If they select the right patients (perhaps through harnessing genetic information) then there is scope for trials to become shorter, smaller, cheaper and more powerful.
"This could be achieved by widening the range of data sources used in the selection process, such as incorporating social media and electronic healthcare records to ensure the trials process involves a more targeted group of volunteers," says Vassib.
"It will also help compress the current drug development process – a critical consideration for the large pharmaceutical players, particularly at a time when the pipeline of new drugs is dwindling."
---
---
The world's soil ecosystem still hides a vast array of molecules.
---
Similarly, organisations across the sector are becoming increasingly aware of new advances in Internet of Things (IoT) technology. As smartphones and mobile apps become a way of life for patients, IoT technology stands to bring significant benefits.
"We are already seeing the development of tiny sensors that can be injected into the bloodstream and provide an early warning of a stroke or heart attack," points out Vassib. "The ability to collect this kind of information via data sensors, and then analyse it, will have a major impact on the sector over the years to come." Looking to the future, it is likely that harnessing and managing pharmaceutical data will continue to climb pharma companies' list of priorities. After all, against a backdrop of pricing pressures and shrinking margins, the quicker they can start monetising their drugs, the better.
"Pharmaceutical companies will need to leverage new drug discovery and big data integration technologies to enhance future innovation and strengthen and streamline the drug development pipeline," says Vassib.
Through profiling patients more effectively, and incorporating more accurate data into the process, companies should be able to significantly accelerate the development of tomorrow's big blockbuster drugs. In this sense, big data and analytics are coming to represent very real engines of growth.