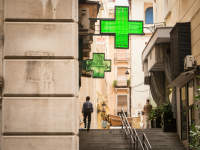 In August, US drug giant Pfizer announced it would buy out British pharmaceutical company AstraZeneca's late-stage small molecule antibiotics business in most markets outside the US, an agreement that will allow the UK drug maker to focus on its three core therapy areas, while Pfizer gets on the fast track towards short-term revenue growth.
The deal, which could be worth more than $1.5bn (£1.1bn) and involves three already-approved antibiotics and two drugs in clinical trials, will comprise an upfront payment by Pfizer of $550m when the deal is completed towards the end of 2016, and a further $175m in January 2019. The American company will also pay up to $250m when certain milestones are reached, and as much as $600m in sales-related payments, plus royalties on certain drugs.
Explaining the deal
For AstraZeneca (AZ), the reasoning behind the deal was simple. "Anti-infectives do not provide a long profit window due to the impact of bacterial drug resistance and competition from generics. This divestiture rides strongly on AZ CEO Pascal Soriot's vision to restructure and build 'high margin' franchises around Oncology, Diabetes and Respiratory," explains Nitin Naik, Frost & Sullivan's vice president of global life sciences, transformational health. "Based on this rationale, AZ has exited several non-related businesses and will most likely accumulate $1.5-2 billion worth of revenues in 2016 alone."
"Anti-infectives do not provide a long profit window due to the impact of bacterial drug resistance and competition from generics."
In addition, according to Luke Miels, executive vice president for Europe and head of antibiotics at AZ, the drugs would "reach greater numbers of patients around the world" in Pfizer's hands. "This agreement reinforces our strategic focus to invest in our three main therapy areas where we can make the greatest difference to patients' lives," he said, following the announcement. "Our strong science in antibiotics will continue to serve a critical public health need through Pfizer's dedicated focus on infectious diseases."
Meanwhile, from a Pfizer point of view, the AZ antibiotics business is a great value-add to products aggregated from other acquisitions and parked under its Essential Health Unit, as Naik explains: "Zavicefta specifically addresses multi-drug resistant gram negative infections, including those resistant to carbapenem anti-infectives. This is a star addition to the anti-infectives portfolio as it represents a significant unmet need in bacterial/Hospital acquired infections. The strengthened anti-infectives portfolio puts Pfizer on a fast track to achieve short term revenue growth."
Risky and expensive
Currently, Pfizer is only one of three Big Pharma companies to retain an anti-infectives portfolio, despite governments around the world trying to encourage drug companies to focus more on antimicrobial resistance, an issue that, according to Dame Sally Davies, the chief medical officer for England, is on a par with terrorism and climate change.
"Anti-infective development is more expensive and risky compared to other drugs," Naik notes. "The Phase 3 trial costs have typically overrun budgets. 50 percent of clinical investigators recruited to run Phase 3 trials produce insufficient or invaluable data. Anti-infectives provide a limited profit window (5-6 years) and slower market growth (average of 4 percent) compared to higher double digit rates for anti-virals and vaccines. These are major deterrents and pharma companies are unlikely to divert their focus on chasing profitable franchise like oncology or rare diseases."
On the other hand, it has opened space for smaller companies like Switzerland-based Debiopharm, which are now taking the lead on developing innovative 'targeted' antibiotics (such as indigenous gut microbiota) and associated diagnostics.
Bigger moves afoot?
Looking forward, many are wondering if this new agreement with AZ is also a precursor to bigger moves afoot at Pfizer. After all, until very recently the drug giant had been seriously contemplating splitting into two companies, one for essential and one for innovative medicines, and had been on something of an acquisition spree.
"Until very recently the drug giant had been seriously contemplating splitting into two companies."
The most significant of these was its acquisition in September last year of Hospira, which sells generic hospital products and is developing biosimilars to compete with big-selling injectable biotech drugs, for $15bn, as well as Pfizer's $14bn purchase of Medivation, a pharmaceutical firm focused on cancer drugs, to gain access to the blockbuster prostate cancer drug Xtandi.
The latter followed Pfizer's failed Allergan takeover, a potential $160bn deal that the Obama administration put paid to with new rules designed to curb tax inversions (companies moving corporate headquarters overseas to slash their tax bill.)
The most recent remarks from Pfizer, however, have intimated that a company split isn't on the cards, at least for the moment. "We concluded that splitting into two companies at this time would not enhance the cash flow generation and competitive positioning of the businesses and the operational disruption, increased costs of a split and inability to realize any incremental tax efficiencies would likely be value destructive," said chief financial officer, Frank D'Amelio, in September.
Previously, the company had been considering this option largely because its patent-protected medicines routinely enjoyed sales growth, while its generic portfolio witnessed declines.
But is a split still a possibility in the longer term? For Naik, potentially. "Eventually Big Pharma needs to be geared towards being 'paid for outcomes' and not products. This necessitates building a portfolio of therapies and service care packages of care directed to payors," he believes. "This strategic thrust could motivate Pfizer's decision to split in the near term. However, it would be mandated by financial and stakeholder requirements (stable growth and profits) before a split up."