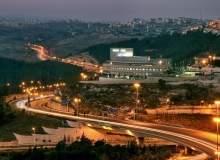 For many years, Israel's pharmaceutical and biotechnology sectors have been used to punching above their weight. Despite the country's relative youth as an independent state and a history of geopolitical tension, its health and life sciences industries have emerged as a jewel of the Middle East, with rapid expansion in many fields driven by a strong academic underpinning, world-class research facilities and high spending in research and development (R&D).
The Israeli pharma market, which is broadly composed of generics giant Teva Pharmaceutical Industries and a host of smaller, R&D-driven biotech companies, is healthy and growing for a number of reasons. The country's high population density and relatively youthful demographics provide plenty of young talent, meaning Israel hosts one of the highest rates of high-tech start-ups per capita in the world.
But the story of Israel's pharmaceutical industry undoubtedly starts with Teva, the undisputed colossus of the industry, which has developed into one of the largest pharma companies in the world today, one that is expected to achieve sales worth $26bn in 2016.
"When you talk about pharmaceuticals in Israel, you have to talk about Teva," says Steven Tepper, senior research analyst for pharmaceuticals and biotechnology at Tel Aviv-based IBI Investment House. "Teva Pharmaceutical is the company. There are a few other smaller companies, but Teva is the major company with the richest history."
Teva the titan
Teva has its roots in the early 20th century as a humble distribution warehouse in Jerusalem for imported drugs. The Teva brand was created in 1930s as one of a number of small drug companies that were set up by European immigrants, along with Assia and Zori. The merger of the latter two companies saw them gain a controlling interest in Teva in 1964, and the organisations joined fully in 1974 to create Teva Pharmaceutical Industries as it stands today.
Mergers and acquisitions were vital to the formation of Teva, and a long-term strategy of strategic acquisitions was, and continues to be, instrumental in the company's development. Through the 1990s and beyond, Teva went global.
"In the 1990s there were many acquisitions," says Tepper. "There were many acquisitions in Europe, and in the US. The first [US company] acquired was a company called Lemmon in 1985. But especially in the 1990s, these acquisitions outside of Israel really accelerated, and it got to full bloom in the 2000s. Those were the really large acquisitions – it started with Sicor in 2004, followed by IVAX in 2006, and then Barr in 2008. On the European side you have Ratiopharm in 2010 and Cephalon, where Teva made a large acquisition outside of the generic world."
In the process, the company started expanding from its base as a major generic drug manufacturer and, through savvy acquisitions, began to build a portfolio of highly successful innovative products.
"In 1987, [Teva] acquired the rights from the Weizmann Institute for a drug called Copaxone, and the rest is history," says Tepper of the blockbuster drug that has become the best-selling multiple sclerosis treatment in the world, and accounts for around 20% of Teva's revenues today. "For many years it was a generic company, plus this extra gem of Copaxone as its innovative product. Until, of course, they bought Azilect for Alzheimer's, and they bought the activity of IVAX, so they got some activity in respiratory diseases. Today I call it a company with two heads. It's on the generic side, and also has flourishing innovative activity."
A generic powerhouse
Of course, the manufacture and export of generic drugs is still of prime importance to Teva and the wider Israeli industry, which includes smaller generic manufacturers such as Taro Pharmaceutical Industries and Dexcel Pharma. A strong focus on generics – and the growth of Israeli generic drug companies – drives much of the disproportionate export volumes that the country achieves every year to markets around the world.
Of particular importance is the lucrative US market, to which Israel is the fourth-largest supplier of pharmaceutical products. Over the last two decades, the value of Israeli pharma exports to the US spiked dramatically from $208m in 1997 to $5.4bn in 2012, according to data from Israel's Ministry of Economy. From a historical perspective, the passing of the 1984 Hatch-Waxman Act, which established the US's modern system of generic drug regulation and fast-tracked the genetic development and approval process, was instrumental in opening up the enormous US market to Israeli-made generic exports. Tepper says the law "really helped companies like Teva and Agis to develop and flourish".
Teva itself may have expanded into the innovative space, but generics still represent the central pillar of the company's business, as evidenced by its $40.5bn acquisition of Allergan's generic activity in July 2015.
"There's a large gap between Teva and the other generic companies out there."
"This nails down Teva as the generic leader," says Tepper. "They were always in the space of being the generic leader, but other companies started getting larger and getting close to Teva – Actavis and Watson being combined – so now they're really pushing themselves forward and there's a large gap between Teva and the other generic companies out there."
With such a strong base in generic development, it would be natural to assume that Teva and other Israeli pharma manufacturers would be well-placed to start capitalising on the growth of the global biosimilars market. But biosimilars represent a different picture entirely – on top of the massive leap in complexity that comes with replicating biologic drugs and the ongoing debate surrounding the evidence required for biosimilarity, the US Food and Drug Administration has yet to even finalise a proper regulatory pathway for biosimilars – in this regard the European Medicines Agency is significantly ahead of its transatlantic counterpart.
Teva dipped its toe into biosimilar waters through a strategic partnership, announced in 2009, with Swiss biopharmaceutical developer Lonza to develop, manufacture and market a portfolio of biosimilars. But by 2013 the companies revealed that the partnership had been discontinued with little to show for whatever work went into the four intervening years.
"I don't think they have given up completely – they still mention that they want to get a stronger presence in biosimilars, but they're being much more selective about what biosimilar products they're going to be in," Tepper says. "At this point I think they've become more realistic…they're not going to be developing a widespread portfolio of biosimilar products, and it's going to be a pretty competitive landscape; they're going to have to compete with large pharmaceutical companies that are trying to enter this space."
The biotech base: building strength in depth
The wider base of Israel's biotech sector, which is mainly comprised of small-scale companies that generally rely on outlicencing their products to larger pharma companies for commercialisation, is a healthy eco-system of innovation that is fed by a strong underlying academia. Research centres such as the Weizmann Institute, the Hebrew University of Jerusalem, Tel Aviv University and the Technion – Israel Institute of Technology provide the starting point for many of the country's most significant medical discoveries.
"Copaxone came from Weizmann and Azilect came from the Technion," says Tepper. "Doxil, a treatment for cancer – I think Novartis manufactures it and distributes it, but it came from the Hebrew University. So there are successes out there. I think the academia is very well respected."
Tepper attributes a pervading culture of entrepreneurial passion for the many Israeli biotech start-ups that have spun out of the academic space, and the outlicencing model means that these small firms are providing opportunities for pharma companies, both local and international, to take their ideas forward commercially. At the same time, high-quality research centres and a dense, genetically heterogeneous population make Israel a good candidate for hosting clinical trials, from the early-stage Phase I and Phase IIa trials of domestic biotech companies to the larger multi-site trials carried out by pharma firms that are in the later stages of the approval process.
Perhaps the largest impediment to further growth in the industry – and the possibility of any other biotech firms following Teva's lead and blossoming into fully-integrated pharma companies – is the issue of financing. Israel's Office of the Chief Scientist provides matching money in some cases, but external investors, from venture capital firms to angel investors, are still essential to get innovative biotechs off the ground, and few and far between in Israel.
"A lack of early investment can push companies to take their shares public in a bid to raise funds."
"There is a shortage of resources," says Tepper, adding that a lack of early investment can push companies to take their shares public in a bid to raise funds, which can end up backfiring if they don't yet have the revenues to maintain the confidence of the market.
In an industry in which a single company has risen to such prominence, there is an obvious question – will Israel ever spawn another Teva?
"I hope that will happen but it's very difficult to say at this point, especially if you look at the longer perspective," Tepper concludes. "A company like Teva took more than 100 years to get there. Things evolve through acquisitions – do we have another company that will go through that path? It could be; there are companies that have a relatively large portfolio of products. But still, the major model that's working in the industry is outlicencing.
"Really, what I want to see in 10 years is that these products that are being developed now are saving lives out there – even though they're being marketed by Novartis or Pfizer or another company, we know that these products came from the industry here in Israel, and that would be our pride. Even though they are not coming from a so-called Israeli company, we know the IP was created and developed over here. As far as I look at it, that would definitely be success."