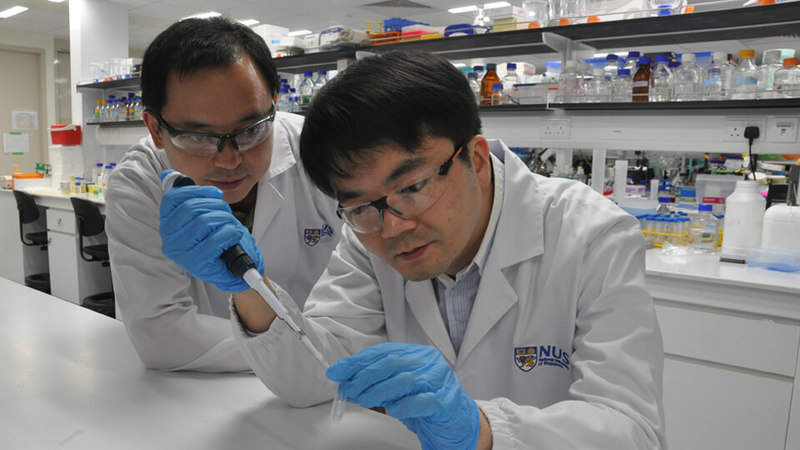 The European Medicines Agency's (EMA) Committee for Medicinal Products for Human Use (CHMP) issued a positive opinion for marketing authorisation of Trelegy Ellipta as a maintenance treatment in adult patients with moderate-to-severe chronic obstructive pulmonary disease (COPD).
Trelegy Ellipta is the proposed brand name for fluticasone furoate / umeclidinium / vilanterol (FF / UMEC / VI), which is co-developed by GlaxoSmithKline (GSK) and Innoviva.
The therapy can be used to treat adult COPD patients who are not adequately treated by a combination of an inhaled corticosteroid and a long-acting beta2-agonist.
---
Teva Pharmaceutical Industries entered two agreements to divest the remaining stake in its specialist global women's health business for $1.38bn.
Under a definitive agreement, CVC Capital Partners Fund VI will purchase a portfolio of products within Teva's global women's health business across contraception, fertility, menopause and osteoporosis for $703m in cash.
The company entered another definitive agreement with Foundation Consumer Healthcare to sell its Plan B One-Step and value brands of emergency contraception, Take Action, Aftera, and Next Choice One Dose for $675m in cash.
---
A new study conducted by researchers from the National University of Singapore (NUS) revealed that the co-treatment using artemisinin and aminolaevulinic acid (ALA) can potentially kill cancer cells and suppress tumour growth with fewer side effects.
Artemisinin is a potent anti-malarial drug with anti-cancer properties, which can be enhanced by ten folds when administered in combination with ALA.
ALA is a photosensitiser or a drug, which, when exposed to light, results in the generation of free radicals that can kill cancer cells.
---
US-based global life sciences company LabCorp completed the acquisition of Chiltern, a specialist contract research organisation (CRO), for approximately $1.2bn.
In July, LabCorp confirmed its intention to acquire Chiltern pursuant to a definitive agreement with the shareholders of the CRO.
With the acquisition, Chiltern will now become a part of LabCorp's Covance Drug Development business.
---
US-based company Cook Group reached an agreement to divest its drug manufacturing division Cook Pharmica to Catalent for $950m.
Catalent is a global provider of the latest delivery and development technologies for drugs, biologics, and consumer health products.
Under the deal, $750m will be paid at closing of the transaction and the remaining amount will be paid in equal instalments on each of the next four anniversaries of the closing.
---
Aspen Global Incorporated (AGI) has entered an agreement to acquire all the remaining rights to AstraZeneca's established anaesthetic treatments for an upfront consideration of $555m.
The original deal was signed between the companies in June last year, under which AGI received the exclusive commercialisation rights to the therapies in markets outside the US.
Under the deal, the company will purchase the remaining rights to the intellectual property and manufacturing knowledge related to the anaesthetic drugs, which comprise Diprivan, EMLA, Xylocaine / Xylocard / Xyloproct, Marcaine, Naropin, Carbocaine and Citanest.
---
Takeda Pharmaceutical entered a collaboration with Noile-Immune Biotech to develop next-generation chimeric antigen receptor T-cell (CAR-T) therapy for solid tumours.
Developed by Yamaguchi University professor Koji Tamada, CAR-T cell therapy is a type of immunotherapy and a gene engineering technology that uses a patient's own immune system to combat tumour cells.
Noile-Immune has an exclusive licence to the CAR-T technology.
---
A joint venture (JV) between 3SBio and CPE Funds entered an asset purchase agreement to purchase Canadian biologics manufacturer Therapure Biopharma's contract development and manufacturing (CDMO) business, Therapure Biomanufacturing, for $290m.
Upon completion of the deal, the business will continue to run under the Therapure brand and will be led by the company's chief executive officer Nick Green and the current senior management team at its manufacturing facilities located in Mississauga, Ontario, US.
Furthermore, Catalyst Capital Group will retain ownership of and also support future investments in Therapure's plasma protein and therapeutic products business under a separate entity named ProductsCo.
---
Merck made plans to acquire German biotechnology firm Rigontec for an upfront cash payment of €115m.
Under the agreement, Merck may make additional contingent payments of up to €349m based on the attainment of certain clinical, development, regulatory and commercial milestones.
Merck research laboratories clinical oncology early stage development vice-president Dr Eric Rubin said: "Rigontec's immuno-oncology approach of engaging the innate immune system to safely eliminate cancer cells complements our strategy and our current pipeline.
"We are eager to build upon Rigontec's science as we continue our efforts in bringing forward meaningful advances for patients with cancer."
---
Novartis entered a new collaboration with The Max Foundation to support continued access to treatment free of charge for almost 34,000 patients suffering from chronic myeloid leukaemia (CML), gastrointestinal tumours (GIST) and other rare cancers.
The two entities have long been collaborating on providing access to care for patients in lower-income countries through the Glivec International Patient Assistance Program (GIPAP).
Known as CMLPath to Care, this collaboration is considered to be an evolution from GIPAP, a partnership that offered Glivec (imatinib) free of charge to patients diagnosed with CML, GIST and other rare cancers in lower-income countries where there may not be access for reimbursement or funding mechanisms, and to those who cannot afford to pay for the medication.