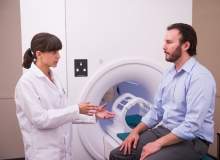 Free Case Study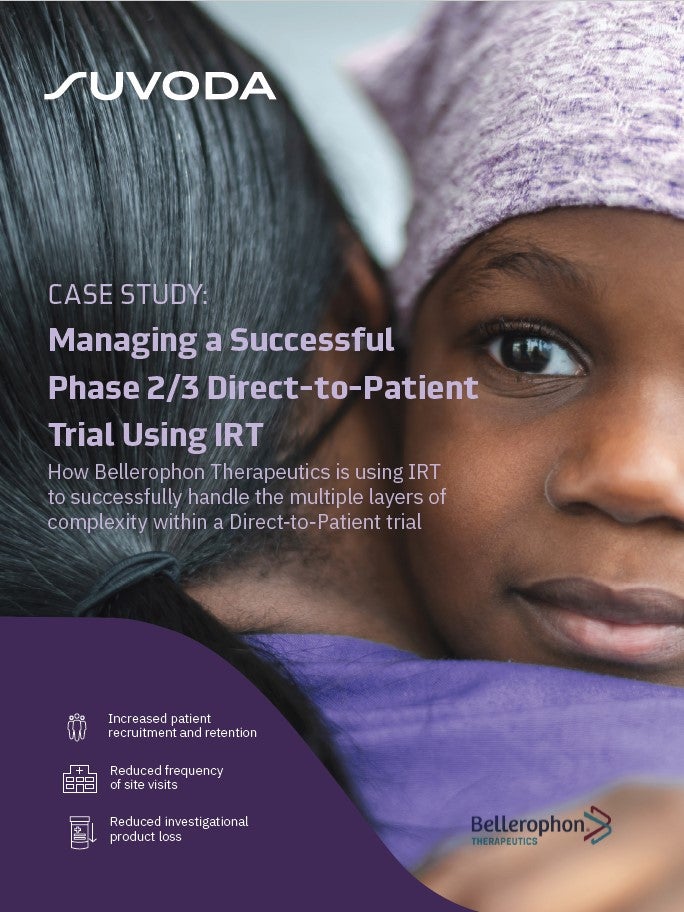 Direct-to-Patient Trials: How IRT Plays an Important Role in Bellerophon's Direct-to-Patient Trials
As the industry strengthens its focus on patient centricity, Direct-to-Patient clinical trials have emerged as a popular trial design that have the potential to increase patient recruitment and retention. IRT plays a crucial role in the success of a Direct-to-Patient trial. Because drug supplies are being managed and shipped from distribution facilities directly to patients' homes, a sponsor must have a high-quality system in place to accurately track the chain of custody, ensure patient-blinding and handle other logistical challenges. What You Will Learn Benefits and challenges associated with the Direct-to-Patient model Bellerophon's top considerations when implementing this trial design How IRT can equip study teams to successfully track chain of custody, ensure patient blinding, and handle logistical challenges
by Suvoda
Clinical trials are the bedrock of the pharmaceutical industry and the backbone of medical research. Whether trials are publicly or privately funded, the continued development of innovative treatments is totally dependent on the ability of research organisations and drug companies to rigorously test and validate their work.
The complexity of running clinical trials to proper regulatory standards means that a number of potential stumbling blocks stand in the way, from funding issues and regulatory compliance to the need for intricate data management plans and consistent staffing levels.
Perhaps the most pervasive obstacle preventing successful clinical trials in larger numbers is the human factor. Patients ultimately benefit from the introduction of new therapies, but recruiting candidates to fill out trials is often easier said than done.
Over the years, patient recruitment and retention for clinical trials has become increasingly difficult. Historical trends and statistics paint a somewhat grim picture: patient enrolment rates slumped from 75% in 2000 to 59% in 2006, not to mention a 21% drop in retention rates over the same period. Around 15-20% of trials never manage to enrol a single patient, and more than two thirds of trial sites fail to meet their original enrolment goals for a given trial.
---
---
Unpublished clinical trial data is a persistent problem which stems from the pursuit of safe, evidence-based medicine.
---
Given the heavy cost of recruiting patients for trials – enrolment comprises around 40% of the US pharmaceutical industry's collective clinical trial budget – the general inefficiency and high variance in patient availability have been a source of discussion in the medical research field for years. Today's methods for clinical trial recruitment emphasise clarity of patient information, improved support mechanisms and even the harnessing of social media to help boost numbers.
Patient-centric enrolment
At the core of recent attempts to overhaul clinical trial enrolment is putting the patients at the heart of recruitment and retention efforts. In the strict sense, patient-centric enrolment involves reshuffling the framework of clinical trial start-ups.
Instead of establishing trial sites – including identifying sites, staffing up and completing regulatory documents – before beginning to enrol patients, the patient-centric model only initiates a trial site once at least one interested, pre-identified patient is found. In this way, trial sponsors can avoid the costs of establishing a site that might never enrol a candidate, thereby channelling resources to worthwhile study centres. By putting the availability of patients at the heart of trial site initiation, the idea is that expense can be saved and a wider spread of suitable patients can be tapped across multiple sites.
This approach is gaining traction; especially as individualised healthcare for cancer treatment and other fields begins to demonstrate the benefits of treating patients as individuals rather than a homogenous mass.
""Patient enrolment rates slumped from 75% in 2000 to 59% in 2006."."
"We have to realize that the age of the 'blockbuster drug' is over," wrote Barb Geiger, executive vice president of clinical research organisation Clinipace, in a blog last year. "Individual, personalized, and patient-centric medicine represents the future of clinical research, notably in oncology. We need to write protocols and plan recruitment strategies based upon individual patient needs and not on a disease class."
The right information for the right patients
In the broader sense, patient-centric enrolment also encompasses the efforts of researchers and organisations to identify the reasons that patients balk at the prospect of participating in a clinical trial, and encouraging them to change their minds through the provision of information.
"[Patients] fear randomization or fear getting a placebo," Dr. Neal Meropol, division chief of hematology and oncology at University Hospitals Case Medical Center in Ohio, told Medscape Medical News in June 2013. "By addressing the individual barriers that patients have about clinical trials, we can better prepare them to consider appropriate clinical trials."
Meropol was partly referring to a patient study entitled Preparatory Education About Clinical Trials (PRE-ACT), a phase III multi-centre study to identify the benefits of highly tailored information for prospective trial candidates. More than a thousand patients were surveyed on their knowledge and attitude about trials and then separated into two groups.
One group was provided high-quality but generic text information, while the PRE-ACT group received summaries of their clinical preferences and short videos addressing their specific concerns. The results showed that while both groups showed an improvement in knowledge and attitude, the effect on the PRE-ACT group was significantly greater, and these patients also expressed more satisfaction with the way in which the information was imparted to them.
---
---
What happens when the language of advertising is applied to products as complex and potentially life-changing as prescription medicines? .
---
Another 2013 study, carried out by researchers at the University of Pennsylvania's Perelman School of Medicine, came to a similar conclusion. The researchers specifically looked at barriers to trial participation for malignant pleural mesothelioma, a rare cancer type, as patient obstacles can be particularly high when trialling new treatments for uncommon illnesses.
"Identifying factors that may serve as obstacles to enrollment of a proposed study is critical and can help to tailor the discussion that researchers have with patients to address, substantiate or alleviate their potential concerns," said the study's leader Dr. Charles B. Simone, who also recommended 'willingness to participate' studies as a beneficial preparatory strategy before planned clinical trials, especially for those studying the efficacy of orphan treatments.
Reaching out to ethnic minorities
A particularly prominent facet of the patient engagement process is reaching out to different ethnic communities, some of which are under-represented in clinical trial participation. In the US, for instance, only 10% of clinical trial participants are non-white. A growing bank of evidence suggests that factors such as ethnicity can impact drug performance and healthcare outcomes, and the fact that certain conditions can have a disproportionate impact on particular ethnic groups is already well-known, but the pharma industry and healthcare organisations often struggle to recruit clinical trial participants from minority groups in sufficient numbers to conduct meaningful research in this field.
As a result, momentum has been building for new plans to tailor trial recruitment strategies to improve enrolment rates among minority communities. These strategies generally reflect the broader principle that more effort should be made to inform and reassure prospective trial candidates, in this case through a better understanding of the cultural and demographic factors that prevent higher participation rates in certain groups.
US pharma firm Eli Lilly demonstrated the potential effectiveness of community-specific trial recruitment strategies back in 2011. The company's study on the performance of chemotherapy drug Alimta among different ethnicities was initially stymied by a lack of trial recruits from ethnic minorities – just 19%, in fact. By taking the logical steps of adding trial sites surrounded by ethnically diverse populations, translating patient materials into Spanish and providing assistance programmes to boost retention, the study ended with 49% of recruits from ethnic minorities.
""Momentum has been building to tailor recruitment strategies to boost enrolment among ethnic minority groups."."
Modern research suggests that culturally tailored clinical trial information ideally needs to go deeper than simply providing translated literature. A 2013 study on Hispanic trial participation in the US by the Moffitt Cancer Center observed that "there was confusion among Hispanic patients over why a doctor would ask them to make a treatment decision, such as participating in a clinical trial. The prevailing cultural idea, [researchers] found, was that Hispanic patients had a core belief that the doctor will tell them what to do."
"We found that Hispanic patients who prefer information in Spanish had different informational needs and concerns than non-Hispanic patients," said the study's lead author Dr. Gwendolyn P. Quinn.
Another study being carried out at the UC Davis Comprehensive Cancer Center found that similarly important cultural considerations and language barriers were prevalent in Asian-American communities. The UC Davis researchers found that the communities' general mistrust of clinical trials has been exacerbated by minor linguistic points such as the literal translation of 'trial' in some Asian languages implying that a legal proceeding would be involved.
The role of social media and mobile devices
This being the 21st century, with extensive online forums for the discussion of almost any subject imaginable, no analysis of clinical trial recruitment would be complete without examining the role that social media and mobile technology has to play. In another blog post, Clinipace's Barb Geiger summed up the opportunity and risk that social media represents for oncology trial enrolment.
"In our experience, we have seen that social media channels can provide a great opportunity to bring awareness to clinical trials and help boost enrollment," she wrote in April 2013. "On the flip side, it can also present unique challenges with regards to privacy and HIPPA [Healthcare Insurance Portability and Accountability Act] concerns, patient accessibility, site time to administer, and the physician-driven nature of oncology trial enrollment."
When dealing with potentially sensitive clinical information, it's understandable that the pharma industry has tended to err on the side of caution when it comes to using social media to connect patients to clinical trials. Novartis' early attempt to publicise clinical trials on Twitter in 2009 turned out to be a damp squib, with the @NovartisTrials account protecting its tweets before being abandoned entirely.
Novartis has made a more concerted push to use mobile apps for clinical trial recruitment. The Clinical Trial Seek app for Apple and Android smartphones sources potential cancer clinical trials around the US from the National Institutes of Health's clinicaltrials.gov database, allowing patients and physicians to search for local trials, along with educational features.
And a new company called CureLauncher is taking the idea a step further. Originally conceived as a Kickstarter-style crowdfunding method for trial financing, the company has since evolved into a sort of matchmaking agency for patients and potential trials. Patients can find potential trials on the CureLauncher site before getting connected to a 'relationship manager', who will narrow down the options based on responses to a series of questions. The company's co-founder David Fuehrer thinks the company could encourage a boost in clinical trial enrolment while also giving patients better access to cutting-edge care.
"Anybody can log in, so people can find clinical trials and connect to them through CureLauncher," said Fuehrer in an interview with Pharmaceutical Technology back in November 2012. "That way, we help the clinical trials increase enrolment, which is a big part of the process, as well as connect people much more easily to clinical trials to help them find treatment and cures."
All of these strategies are unified by a prevailing goal: to break down the disconnect that has built up between patients and clinical research, and to place the patient's needs and concerns at the heart of the trial recruitment process.
This evolution, which seems likely to grow in tandem with the broader shift towards personalised medicine, encourages a move away from the generic and towards the specific. Whether tailoring information for different cultural groups, rearranging trial site management or leveraging social and mobile technologies, the objective remains the same: to persuade patients that taking part in clinical trials is beneficial for the individual as well as the collective.
Free Case Study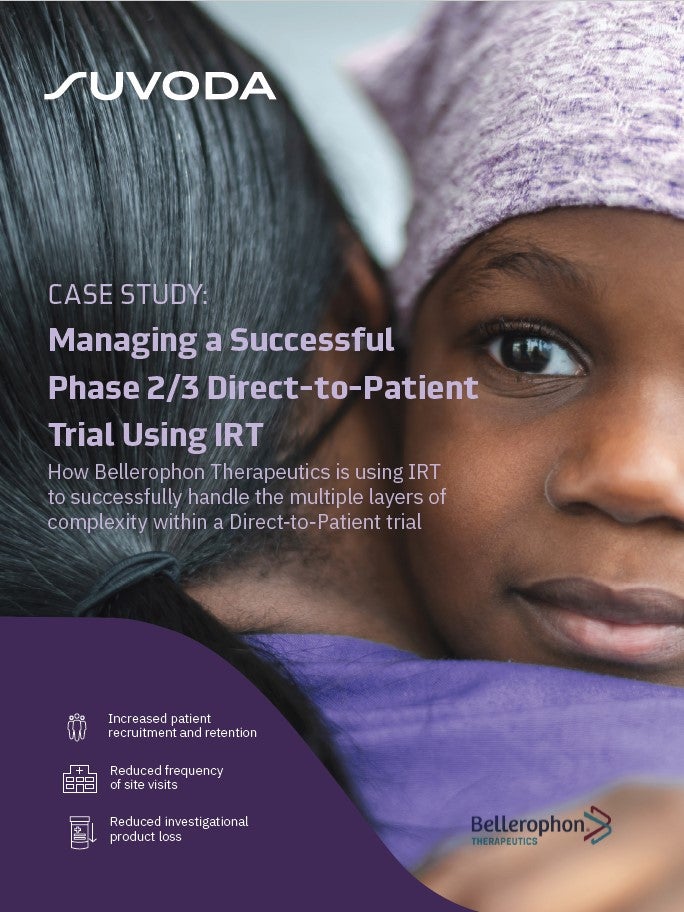 Direct-to-Patient Trials: How IRT Plays an Important Role in Bellerophon's Direct-to-Patient Trials
As the industry strengthens its focus on patient centricity, Direct-to-Patient clinical trials have emerged as a popular trial design that have the potential to increase patient recruitment and retention. IRT plays a crucial role in the success of a Direct-to-Patient trial. Because drug supplies are being managed and shipped from distribution facilities directly to patients' homes, a sponsor must have a high-quality system in place to accurately track the chain of custody, ensure patient-blinding and handle other logistical challenges. What You Will Learn Benefits and challenges associated with the Direct-to-Patient model Bellerophon's top considerations when implementing this trial design How IRT can equip study teams to successfully track chain of custody, ensure patient blinding, and handle logistical challenges
by Suvoda