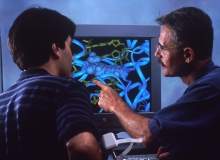 It's difficult to overstate the effect that the introduction of biopharmaceuticals has had on the pharma industry and the provision of healthcare. Biologics, as these biologically-derived medical products are also known, have ushered in major advances in the treatment of diseases and chronic conditions such as cancer, Crohn's disease, multiple sclerosis and rheumatoid arthritis. And through the next generation of biologics, including gene therapies, they are likely to continue to provide a rich source of life-saving medical innovation.
But these advancements come at a steep cost. Biologics, which on a molecular level are generally larger and far more complex than small molecule drugs, represent some of the world's most expensive treatments, with many costing more than $50,000 a year.
Just as generic alternatives have helped improve access to blockbuster small molecule treatments that have lost patent protection, the emergence of biosimilars – cheaper near-copies of original biologics that achieve the same safety and efficacy – holds the potential to provide the same benefits as innovator biologics while saving costs for healthcare systems. In Europe, where a growing list of biosimilars have been available since around 2006, they are expected to provide savings of up to £33bn by 2020, according to a 2014 biosimilars report by Thomson Reuters BioWorld.
But the road ahead for the burgeoning biosimilars field is not without its bumps. Biosimilars, which are complex to develop and manufacture themselves, typically provide savings of around 20-30% compared to original biologics, so the cost implications aren't nearly as dramatic as those prompted by generic drugs. And there are a number of regulatory hurdles that have yet to be jumped, especially in the US, where the Food and Drug Administration (FDA) still has not issued guidance on the requirements for biosimilars to meet the all-important standard of 'interchangeability' with biologics, which would potentially pave the way for automatic substitution of biologics for their biosimilar counterparts at the pharmacy level.
We sat down with Mari Serebrov, editor and analyst at Thomson Reuters BioWorld and author of the aforementioned biosimilars report, to discuss the possibilities and pitfalls of this promising new market.
Chris Lo: What can the European biosimilars market tell us about the major hurdles still facing biosimilar developers today?
Mari Serebrov: I don't know that you can compare Europe to the US market completely. A lot of biosimilar makers are trying to make that comparison. They're using their experience in Europe to try to convince regulators in the US of the safety of their drugs. And I think in that respect, it works.
But the market is different in the US than it is in Europe, because in most European countries you have government paying for the drugs. In the US, the government cannot negotiate price. So the drugmakers are dealing with third-party payers, they're negotiating with them. The pricing structure is not very transparent. You've got to convince the payers to cover it, the doctors to prescribe it and the patients to trust it. So a lot of the biosimilar makers are recognising that this is going to take an educational campaign; they're going to truly have to market their drugs just as if they were a brand new drug on the market.
---
---
Regenerative medicine (RM) has been widely touted as the healthcare model of the future.
---
CL: How important is the concept of interchangeability for the biosimilars market?
MS: In the US, interchangeability is something different than it is in the EU. In the EU, a drug is determined to be a biosimilar, and then it's up to the individual member states to decide if it can be interchangeable. They don't require any new testing for that, but it's just how they allow the prescribing. I think France is one of the countries that's looking at allowing automatic substitution. But several countries that allow automatic substitution have this caveat that you can't go back and forth, and you have to do it like [you would] with a treatment naïve patient – if, say, a doctor were to prescribe a biologic for the first time, then the pharmacy can automatically substitute for a biosimilar. If [the patient is] already on the brand drug, they can't switch to a biosimilar. That's how a lot of countries are handling it.
In the US, there are two levels – biosimilar and then interchangeable. The FDA has not come out yet with the standard for how to demonstrate interchangeability. The thought is that most companies will go for the biosimilar label first, and then they will go the extra mile to be deemed interchangeable. It is only the interchangeables that will be allowed automatic substitution in the US.
But now we've got a further breakdown. The FDA is the one that deems whether they can be interchanged, but each individual state governs the pharmaceutical practices within that state. So the state has to allow the interchangeables to be automatically substituted, and to say whether the pharmacy has to notify the doctor, notify the patient, what kind of record-keeping has to be done. So there are several more layers involved here, and until the FDA issues guidance on interchangeability, nobody knows if it will be worth it. The thought is that they will require switching trials, where patients are switched from the brand to the biosimilar.
CL: Is there any indication from the FDA about when these interchangeability guidelines might be released?
MS: We were supposed to get guidance on it last year, and it is now on their agenda for getting it done this year. So who knows? There is a lot of pressure from both industry and Congress for the FDA to get this guidance out. When the guidance comes out, it will only be a draft, it won't be final.
CL: If interchangeability becomes a reality, would there be implications for the cost of those biosimilars?
MS: The cost savings will be realised when you have more competition for each brand. If only one is an interchangeable, you're not going to see a lot, but whether they're interchangeable or if you've just got biosimilars, the more you have out there, the more it's going to start impacting the cost savings.
"The FDA has not come out yet with the standard for how to demonstrate interchangeability."
However, something that a lot of people ignore is for the past umpteen years, a brand biologic has not needed to worry about biosimilars. Now that they realise they're going to have that kind of competition, we're seeing the prices go up. So if a biosimilar comes out and gives a 20-30% discount on the price of an innovator drug today, that seems like a great saving. But there's always that unknown – if biosimilars had never been allowed, would we be paying 20 or 30% [less] for the brand today anyway?
CL: Other than raising prices in anticipation, how are the developers of original biologics reacting to the rise of biosimilar products?
MS: We've got a number of things going on. Some of the innovators are also doing biosimilars, like Amgen , Pfizer and Biogen . So they've got to look out for both sides of the road, because where they're developing biosimilars they want a good market for that, so they don't want to throw up too many roadblocks. But at the same time they want to protect their brands.
Amgen right now is involved in a lawsuit with [Novartis subsidiary] Sandoz over the first biosimilar, filgrastim, which is a biosimilar of Neupogen. Some people might see it as the brand drug trying to throw roadblocks up. But I really think it's a lot more than that, because Amgen is also going down the biosimilar path. I think it's a lot more trying to iron out, 'How do we do this?' Because there are a lot of questions about the way that it's developed and how it's supposed to go, and this is the time to get those questions answered in a court. That would make it easier for the drugs that come later.
But then you have other innovators that have no plan to do biosimilars. And they are looking at ways to block or delay competition. Some have filed citizen petitions asking the FDA to use caution in certain regards. Some are filing lawsuits to delay the inevitable. It depends on the company.
I think another strategy they're using – some [drug companies] are timing it, or hoping to time it, so that just as the first-generation product is starting to lose patent protection, they're coming out with the second generation in time to get patients to switch over before the biosimilar competition hits. I think the challenge for them in the future is going to be to have the second generation be such an improvement, both in convenience and in efficacy and safety, over the first generation that they can get payers onboard with it.
Another strategy that I think has come into play in Europe and could come into play [in the US] is a 20-30% discount when you've already hiked the price of your biologic – you can meet that. If you've got a blockbuster biologic that you've been making billions on, you can lower the price 20-30% to match your competitors. It's not like having to match the generic price.
CL: Another unresolved issue is the naming of biosimilars, and whether or not they should share the name of their reference product – do you think this dispute boils down to a larger issue of credibility for biosimilars?
---
---
Innovations in 'big data' and analytics have the potential to revolutionise the sector.
---
MS: There are two issues on that. One is the credibility or name recognition. The other is the safety issue. If a patient has an adverse event, do they know which drug the patient took, so that they can track down whether it was a manufacturing or a storage problem, what happened with this drug that it caused this adverse event.
Part of the problem is for some patients, it took five years to find a drug that worked for them. So sometimes the drugs that they would try would be very close to each other or it would be next-generation but it still wouldn't work for them. When you go that long living in pain and trying to figure out if there's ever going to be something that works, I think there's a hesitance to be switched to something else, because what if it doesn't work as well? And sometimes patients, whether this is psychosomatic or a real effect, if they switch and the new drug doesn't work for them, when they go back to their old drug there can be an effect and it doesn't work as well. Whether it's scientific or not, that still will affect uptake.
The main concern for the biosimilar makers is they don't want anything that's going to make their product look like it's less, like it's inferior to the innovator. So the WHO's [World Health Organization ] proposal, with the biologic qualifier that would go on to every drug whether it's innovator or biosimilar, would make sense because it doesn't show that one drug is the [true] product and these are copies. We're still fighting that one through and I think Europe has, in a way, thrown a monkey wrench into WHO's proposal because at least at the last meeting, it was saying, 'Hey, our system's working, we're going to keep going with this', whereas some of the other countries are more open to doing it.
CL: Do you think biosimilars are on course to take off in anything like the same way as generics?
MS: Eventually, it will look more like a generic market in terms of the discounts. But it will be a slower process, at least in the US. I think the EU is well on its way to that. In the US, a lot of it will depend on what happens with the interchangeable category and how well that works. Also how things work with the payer – will we see the discounts that have been promised? If those discounts are realised and patients are put on these drugs and they don't have any problems, then their confidence is going to be built up. I think that happened with generic drugs originally too; there was some hesitation, then over the years people have become comfortable with it. I think it will take time, but eventually people will become comfortable with biosimilars.
At the same time, though, drugmakers have to be diligent about their manufacturing controls, their quality control, because even with generics and with brand drugs, you hear recalls, you hear about contaminations. That should never happen with a drug. If drugmakers keep allowing that sort of thing, they're going to lose the trust of the public. At this point, biosimilar makers can't afford those kinds of missteps. If they do, it's going to hurt them before they even reach the market.